How IPOs Work & Are They Worth Your Investment Money?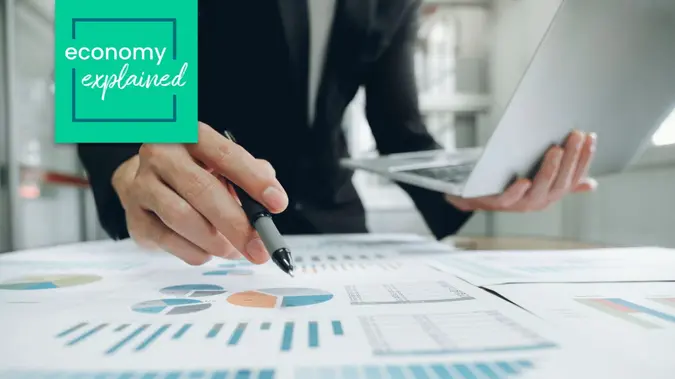 Despite the pandemic, 2020 was the year of the IPO. More companies went public last year than in any other year over the past two decades, and more than $100 billion was raised in public offerings, according to Baker McKenzie's IPO Report 2020.
This year also is expected to be a busy year for IPOs. You might be wondering, though, what the big deal about companies going public is. In fact, you might be wondering what exactly is an IPO.
The Economy and Your Money: All You Need To KnowFind Out: How Earnings Estimates Impact Your Investments
What Is an IPO?
An IPO is an initial public offering. It's the process private companies go through when they sell shares of their stock to the public for the first time. Prior to an IPO, if a company has shares, they are privately held by its employees and investors.
See: How the SEC Affects You and the Economy
Typically, private companies go public, as it's called, to raise money to help fund their growth or pay off debt. They've usually gone through a few or several rounds of private funding before going public to generate an even bigger infusion of capital, said Josh Jalinski, the Financial Quarterback™ and CEO of Wealth Quarterback, LLC, an investment advisory firm.
Going public also can help raise awareness about a company. And it can give a company's early investors a chance to sell their shares and cash in on their investment. However, companies tend to give up a lot of control when they go public, Jalinski said, because shareholders have rights to vote on corporate matters. 
Make Your Money Work for You
More Economy Explained: The Hype Around NFTs: What Are They? And How Pricey Do They Get?
How Companies Go Public
Companies can't simply decide to sell shares to the public. They must go through a lengthy process that begins with getting the help of an investment bank — or group of investment banks — to underwrite the IPO. The underwriter or underwriting syndicate works with the company to set the terms of the IPO and agrees to purchase the shares and sell them to the public.
Learn More: What's a DPO or DPL? Direct Listing vs IPO
As part of the process, companies assemble a team of attorneys and accountants to help prepare documents that must be filed with the U.S. Securities and Exchange Commission to register the IPO. Registration statements must be reviewed and approved by the SEC for companies to initiate their offerings. Companies also apply to list the shares on a stock exchange and market the IPO to investors.
Find Out: How Does Cryptocurrency Work – and Is It Safe?
How To Invest In IPOs
Traditional brokerage firms and online brokers do offer IPO shares. However, they typically need to be invited into the underwriting syndicate that has been given access to sell the shares to the public. So only a limited number of firms participate in any one IPO.
Even if you are a client of a brokerage or investment firm that's part of an IPO underwriting syndicate, you might not have access to IPO shares when they are first offered to the public. That's because firms tend to have a limited number of shares they can sell to the public, according to the U.S. Securities and Exchange Commission. As a result, only the most valued clients — high net worth investors, active traders or those who subscribe to a premium service — may be offered the opportunity to buy shares in an IPO. If you're an average investor, "you're a low man on the totem pole" when it comes to your access to an IPO, Jalinski said.
Make Your Money Work for You
Most likely, you'll have to wait to buy IPO shares when they are resold in the days after the initial offering, according to the SEC. Once you have access, though, that doesn't mean you should jump at the opportunity.
Hedging Your Bet? Everything You Need to Know About Hedge Funds
What To Consider Before Buying IPO Shares
Buying IPO shares might seem like a great way to snap up shares of a hot company at a relatively low price and make a quick profit by selling them as the share price soars. However, this rarely works for the average investor who doesn't have early access to IPOs, Jalinski said.
Even if you are granted access, you might not be able to sell shares shortly after buying them. This is known as flipping. Brokerage firms frown upon it and may restrict investors who do so from participating in future IPOS. 
More importantly, investing in IPOs can be risky. You need to do your homework before attempting to buy IPO shares.
More: The Inverted Yield Curve and Why It Matters
Read the company's prospectus in its Form S-1 registration statement, which is available through the SEC's EDGAR database. Pay special attention to key financial data, the company's business strategy, the risk factors that could impact the company's business and how the company plans to use proceeds from the IPO. See if the company is generating revenue, if it is burning through the capital it has, whether it's counting on the IPO to raise funds to stay in business, what the company is valued at and whether there's room for that value to grow, Jalinski said. 
Make Your Money Work for You
Even if a company is financially sound and is poised to be a leader in its market, that still doesn't mean you should try to buy its shares as soon as it goes public. "My advice would be to wait till it drops after it pops," Jalinski said. IPO share prices tend to rise quickly, then fall within the weeks or months after a company goes public. Jalinski recommends waiting for the share price to fall before you consider buying. 
For the most part, Jalinski stays away from IPOs. "The media love IPOs, but I don't think they're good for the average person," he said.
This article is part of GOBankingRates' 'Economy Explained' series to help readers navigate the complexities of our financial system.
More From GOBankingRates
Last updated: April 5, 2021