Who Really Had It Best — Baby Boomers, Gen X, Millennials or Gen Z?
Find out which generation lucked out compared to the others.
Rawpixel / Getty Images/iStockphoto
There are few traditions as old as that of cross-generational griping. Americans can scarcely finish complaining about how their parents just don't understand before another younger generation comes along that thinks they know it all.
To figure out who really had it best, let's examine college education costs, the job market and the housing market for each generation during the crucial periods of their lives. The midpoint birth year of each generation will be used for comparison: 1955 for baby boomers, 1974 for Generation X, 1987 for millennials and 2003 for Generation Z. From the cheapest college education costs to the lowest unemployment rate during key job-searching years to the strongest housing markets, find out which generation faced the best financial prospects.
1/19
Monkey Business Images / Shutterstock.com
College Education Costs
A college education has long been crucial in building wealth, but paying for it has never been easy. Assuming students attended a four-year public institution between the ages of 18 and 22, let's find the average cost of tuition for baby boomers, Gen Xers, millennials and Gen Zers. Between fluctuating costs in higher education and years of inflation, is it possible for each generation to get their degree without accumulating crushing levels of debt?
2/19
Ditty_about_summer / Shutterstock.com
Baby Boomers
A college education beginning in the 1973-74 academic year and finishing up in the spring of 1977 cost the average baby boomer $34,360 in 2018 dollars — a sum that wouldn't even secure two years of public college at today's prices. Even if they had opted for a pricier private college at the time, the costs would have been equivalent to just over $70,000 for all four years in 2018 dollars.
3/19
monkeybusinessimages / Getty Images/iStockphoto
Gen Xers
The midpoint Gen Xer would have started college in the 1992-93 academic year and wrapped up their degree by 1997, most likely making them the last generation to understand how frustrating it was to register for classes before the internet.
During that time, they would have shelled out $43,680 for tuition and fees at the average four-year public university, or just over $111,000 in total for a private college — both in 2018 dollars. Tuition costs at the average university increased by approximately 1.3 percent a year in the 19 years between when baby boomers and Gen Xers attended college.
4/19
XiXinXing / Getty Images/iStockphoto
Millennials
Millennials who started college in fall 2005 and graduated in spring 2009 would have needed nearly $65,000 to cover tuition and fees for all four years at a public university, which is a massive 47.4 percent increase over just 13 years. That translates to an annual increase of 3 percent — more than double the rate from the period between baby boomers and Gen Xers.
For a private university, the bill would have been in excess of $150,000 for tuition and fees over four years, which is more than double what their parents would have paid.
5/19
Rawpixel / Getty Images/iStockphoto
Gen Zers
The mid-Generation Z group is just hitting high school, but if the current trend continues, they can expect to spend almost as much on one year of tuition and fees as baby boomers did for their entire time in college. Based on the costs for the 2018-19 academic year, four years would come out to more than $85,000 for a public university and nearly $200,000 for a private one.
Obviously, those figures could be even higher in a few years' time, but there's a bright spot of hope: This academic year saw the average tuition rate decrease slightly for both public and private universities, the first time it has scaled back year-over-year since 1995.
6/19
Tyler Olson / Shutterstock.com
The Verdict: Boomers Had It Best
Tuition costs below $10,000 a year are less than half of the current average, but that's what baby boomers could expect when they first hit the quad in the early 1970s. Since then, tuition and fees have risen faster and faster in recent years, increasing by almost 150 percent.
Live and Learn: Baby Boomers Admit Their Biggest Money Mistakes
7/19
Africa Studio / Shutterstock.com
The Job Market
Few things will do more to improve overall quality of life than a booming economy that keeps people working regularly and earning enough to live on. To gauge the way each generation is impacted by economic trends, let's take the prime years for job searching — ages 22 to 32, when most people are out of college and starting their lives — and compare the job markets for each generation in that 10-year span.
8/19
cyano66 / Getty Images/iStockphoto
Baby Boomers
Despite growing up during the flourishing economy of the 1960s, the typical baby boomer actually faced some pretty tough times when they first hit the job market. Between the late 1970s and the early 1980s, the economy went through a rough period disrupted by the energy crisis and stagflation. The average unemployment rate in the key job-searching years for boomers was 7.5 percent, going from a low of 5.9 percent in 1979 to a high of 9.7 percent in 1982.
If you're scared of another economic downturn, learn survival tips to prepare for the next recession.
9/19
RyanJLane / Getty Images
Gen Xers
Some of the older members of Generation X might have hit the job market for the first time during the recession years of the early 1990s, but the key job-searching years for Gen X started in time for them to take advantage of the thriving economy of the 1990s and the dot-com bubble, and ended before the Great Recession. The average unemployment rate for the key post-college years for Generation X was just 5 percent, with a high of 6 percent in 2003 and a low of 4 percent in 2000.
10/19
hobo_018 / Getty Images
Millennials
Millennials love to complain about how they had to face the worst job market out of college compared to any generation in recent memory. Overall, the average unemployment rate for millennials was 6.8 percent — but it doesn't tell the whole story. The job market for millennial job-seekers has been a reverse "A Tale of Two Cities": It was the worst of times, it was the best of times. The highest unemployment rate was 9.6 percent in 2010, whereas the lowest is the 3.9 percent so far in 2018.
Find Out: Surprising Truths About Millennials and Their Financial Expectations
11/19
FatCamera / Getty Images
Gen Zers
The outlook for Generation Z could be fraught with difficulty. Climate change presents the possibility that Gen Zers will face an economy in the middle of a difficult transition away from fossil fuels. And, the professions that remain could be rendered obsolete by artificial intelligence and robotics before this generation can finish their college education.
12/19
jacoblund / Getty Images/iStockphoto
The Verdict: Gen Xers Had It Best
A good portion of Generation X was able to graduate college and enter one of the best job markets in American history as the earliest stages of the digital age fueled rapid growth in the tech sector. And, although millennials faced difficulties with job hunting immediately after the housing crash, the baby boomers encountered higher unemployment during their peak job-searching years and never saw a labor market as healthy as the one many millennials are experiencing now. Of course, the jury's still out on Generation Z.
13/19
martin-dm / Getty Images
The Housing Market
Purchasing a home is a milestone in any person's life, but the quality of the market when you're house hunting — not to mention the growth in home values that might not follow your decision to buy — can make an enormous difference in how homebuying plays out for each generation. Although the actual age at which people purchase homes can differ, let's consider the median home prices for each generation between the ages of 30 to 40, which is when most people start looking to buy a house.
14/19
Tom Kelley Archive / Getty Images
Baby Boomers
The key homebuying years for baby boomers were from the mid-1980s to the mid-1990s, and represented a pretty good time to be in the market. In 1985, the median sale price for a home in the U.S. was just $82,800, or the equivalent of roughly $200,000 today. Buying a home would have proven to be a sound investment as prices rose steadily, gaining almost 60 percent — or $132,000 — from the start of the homebuying years for boomers to the finish.
15/19
David Sacks / Getty Images
Gen Xers
If you're a Gen Xer, your opinion on the housing market likely hinges on how late in life you waited to buy a house. It paid to procrastinate — those who bought during the early years caught the peak of the market before the housing crash, but those who waited until after 2008 could take advantage of a buyer's market and low interest rates. On the whole, though, Generation X had a median sale price of $212,700 when they first hit the market and then $273,600 after 10 years, growing less than 30 percent over the course of the decade.
16/19
Halfpoint / Shutterstock.com
Millennials
The current housing market is falling — and interest rates are rising — at the beginning of the period when millennials are seriously shopping for houses. The present situation means that where you live plays a huge role in how well the market is working for you. If you're a millennial living in San Francisco, where the median home value is in excess of $1 million, you might find yourself thinking that homeownership will be permanently out of reach. However, the housing market isn't as dire if you live in one of the best cities for aspiring millennial homeowners.
17/19
Kerkez / Getty Images/iStockphoto
Gen Zers
For the time being, the housing situation is pretty great for much of Generation Z. They're likely getting free rent and meals living in the homes paid for by their parents. However, what things will look in 2035 — when Gen Zers are in their early 30s and getting ready to become homeowners — is an entirely different question.
If the current supply crunch in major American cities keeps getting worse, a decent portion of the generation might be facing a lifetime as renters. However, if an adequate amount of housing is built over the next decade, Generation Z might be house hunting just in time for some relief in home prices.
Generation of Debt: The Average Credit Card Debt by Age
The Verdict: Boomers Had It Best
Being able to purchase a home during the truly historic buyer's market that followed the housing crash was a boon to the younger members of Gen X. However, the reasonable prices, steady gains and lack of volatility that characterized the housing market for baby boomers win out in the end. Ultimately, the positive effects of the market would have been felt much more broadly by baby boomers, whereas a large section of Gen X got clobbered by the housing bubble and plenty of millennials are struggling to afford a home.
19/19
Geber86 / Getty Images
Which Generation Had It Best Overall?
Many factors play into individual experiences across the different generations, but if you try to isolate specific economic factors when they would have mattered most, there seems to be a clear winner: the baby boomers. Almost every baby boomer had the opportunity to attend college and buy a home at a reasonable price, which makes up for the relatively lousy job market that many of them faced after graduating.
Of course, much of the story is yet to be told for millennials and Gen Zers — not to mention the looming question of whether Social Security and Medicare can survive the coming crush of retiring baby boomers — so this picture might look very different in 10 or 20 years. But, for the time being, congratulations to the boomers: You had it the best.
Click through see what Social Security will look like by the time millennials retire.
More on the Economy
We make money easy. Get weekly email updates, including expert advice to help you Live Richer™.
Methodology: The parameters for each generation were determined using information from Merriam-Webster and Pew Research Center. The peak job-searching years were set between ages 22 to 32, and the peak house-hunting years were set between ages 30 to 40.
About the Author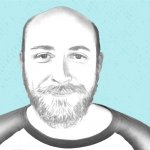 Joel Anderson is a business and finance writer with over a decade of experience writing about the wide world of finance. Based in Los Angeles, he specializes in writing about the financial markets, stocks, macroeconomic concepts and focuses on helping make complex financial concepts digestible for the retail investor.