The World's Most Corrupt Governments: Does the US Rank?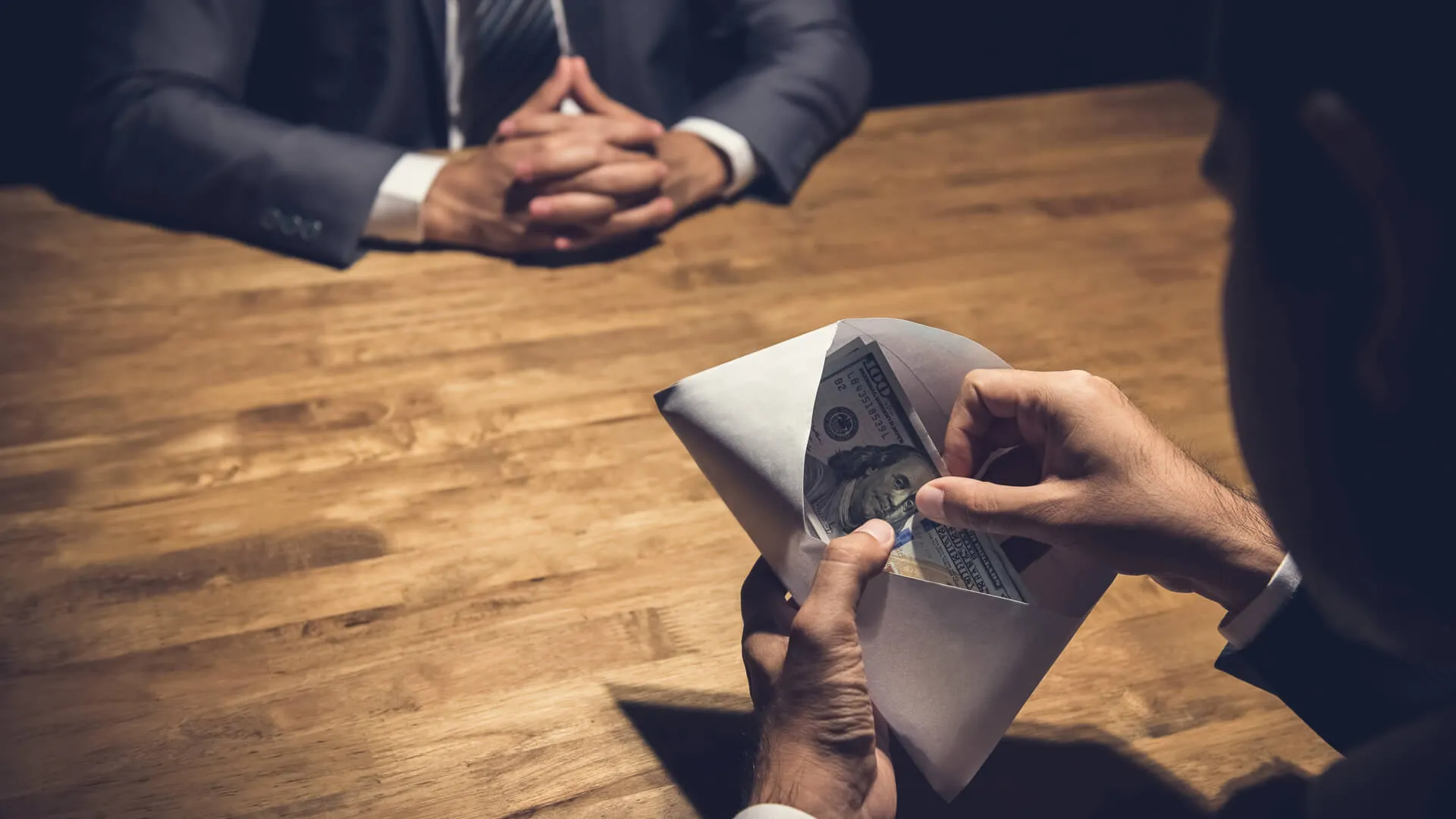 Transparency International defines corruption as "the abuse of entrusted power for private gain." According to the global organization, "corruption erodes trust, weakens democracy, hampers economic development and further exacerbates inequality, poverty, social division and the environmental crisis."
Although corruption is difficult to measure empirically, U.S. News surveyed more than 20,000 global citizens to find out which countries they perceived were the most corrupt. Here are the places that appear more scandalous than others.
Last updated: Oct. 19, 2020
Spoiler Alert: The US Was Not Perceived as a Corrupt Country
Although the United States' trustworthiness ranking has been on the decline in recent years, according to the same U.S. News survey, it is not considered one of the most corrupt countries. In fact, the U.S. recently ranked No. 1 in a Transparency International report on countries combating cross-border corruption.
According to the Project On Government Oversight, which contributed to the reporting, "the U.S. continues to lead the signatory countries in combating foreign bribery. From 2016 to 2019, the Justice Department and the Securities and Exchange Commission levied billions of dollars in penalties on, and obtained guilty pleas from, companies and individuals in 130 foreign bribery cases."
While the U.S. has been fighting corruption outside its borders, these 10 countries have been dealing with the issue internally.
Make Your Money Work for You
10. Russia
Accusations of election meddling and Olympic doping landed Russia in the No. 10 spot on the U.S. News ranking of most corrupt countries. In 2019, Russia was ranked No. 12.
9. Bolivia
Turmoil erupted in Bolivia last year when President Evo Morales won a fourth term in office. The election faced immediate resistance from opposition parties that challenged the results. After weeks of unrest and under pressure from the military, Morales resigned. In January, it was reported that 592 former officials who served under the ousted president would be investigated to "detect who played roles in corruption crimes during the administration […] and recover assets abroad."
8. Kenya
In Kenya, political tensions have often led to deadly clashes. The government has struggled to provide the country's citizens with the services they need, leading to rampant unemployment and a lack of infrastructure.
7. Brazil
Allegations of corruption have long plagued Brazil, and studies estimate that corruption costs the country billions of dollars every year, U.S. News reported.
6. Saudi Arabia
The Kingdom of Saudi Arabia is ruled by a monarch with assistance from 12 appointed ministers. Political parties, trade unions and public gatherings are all prohibited by the government.
5. Guatemala
In January 2019, President Jimmy Morales announced that the country would be expelling a United Nations-backed anti-corruption panel that had been investigating him and other top politicians, The New York Times reported. The commission had been working alongside Guatemalan prosecutors to bring corruption cases against the country's political and business elite. Tensions arose between Morales and the panel after it accused his brother and son in a fraud scheme.
Make Your Money Work for You
4. Myanmar
Myanmar's government has come under criticism for the violence directed toward minority communities, specifically the Rohingya Muslims. More than 600,000 Rohingya have fled the country since August 2017, U.S. News reported.
3. Ghana
A quarter of Ghanaians live below the poverty line and the government has struggled to provide consistent electricity for its citizens.
2. Mexico
Ongoing issues with deadly drug cartels have landed Mexico in the No. 2 spot on U.S. News' ranking of most corrupt countries.
1. Colombia
Voted by global citizens as the world's most corrupt country, Colombia racks up an estimated $14 billion a year in corruption-related costs, U.S. News reported. The country experienced a new wave of anti-government protests starting at the end of November 2019.
More From GOBankingRates