How to Get Paid to Do Things You'd Do for Free

5 min Read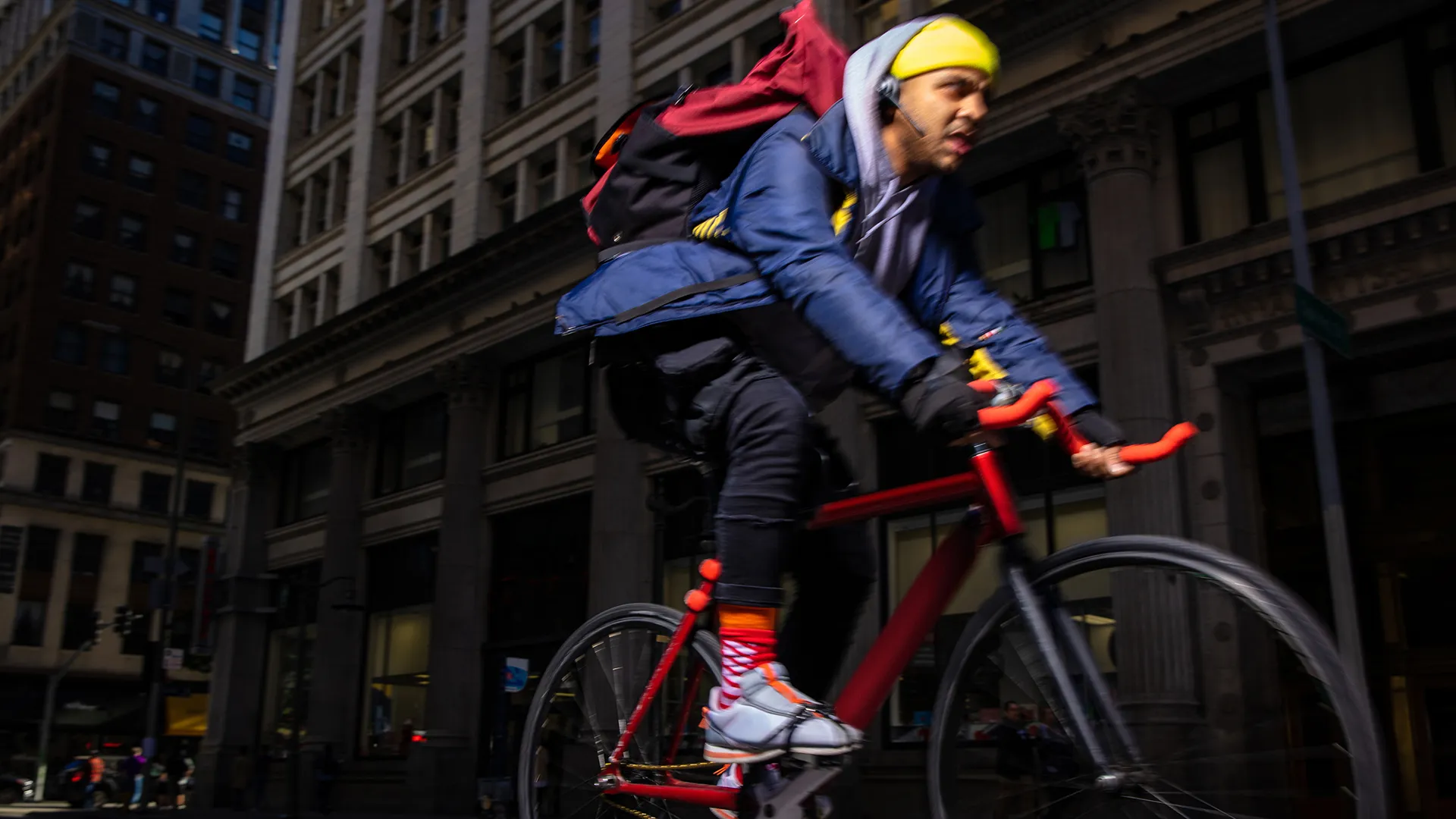 Make Your Money Work Better for You
Driving
For many Americans, driving a car is part of daily life — but many people don't monetize those miles. If you simply love the act of driving, becoming a driver for Uber or Lyft could be a good side hustle for you. These companies allow you to create your own schedule, so you can drive as much or as little as you want when you want. Lyft drivers make up to $1,500 per week, and some drivers make more than $800 a week just driving during the weekends.
Don't like the idea of sharing your car with strangers? You can still make money by driving as you normally would by wrapping your car in an advertisement. According to the company Wrapify, you can earn up to $452 per month with a full wrap.
Read: 6 Career Mistakes To Avoid During an Economic Downturn
Standing in Line
Standing in line isn't exactly a "fun" activity, but it's a part of day-to-day life that requires no skill — and it's a weird way to make money.
"Many people will pay you an acceptable hourly rate or price per project," said Clint Evans, CEO of the consultancy and marketing firm Stand Out Authority. "The big benefit for savvy line waiters is you can read or listen to an audiobook."
Learn: 94 Money-Making Skills You Can Learn in Less Than a Year
Taking Photos for Instagram
Thanks to Instagram, anyone can be an amateur photographer — but thanks to sites like Twenty20, you can now get paid for those photos. The photo-selling platform allows you to upload your photos to your very own gallery, and earn money from each photo sold. Selling Instagram photos is just one clever way to make money online.
Make Your Money Work Better for You
Writing
If you love to write — even if you haven't done much of it since graduating college — you can get back into the habit while boosting your bank account. Some successful bloggers have been able to turn freelance writing into a six-figure business, but even if you don't hit this level of wealth, you can definitely turn a writing hobby into a paycheck. Sites like Mediabistro and FlexJobs post freelance writing gigs that you can do in your spare time to earn some extra cash.
Crafting
Crafting can be an enjoyable hobby, and one that you can easily turn into cash. Etsy and Amazon Handmade allow people to sell their handmade crafts online to a global marketplace for a small fee. Whether your hobby is sewing, painting or woodworking, you can get paid to do what you love.
Cooking
If you're naturally gifted in the kitchen, you can turn your meals into cash. Platforms like EatWith, Feastly and BonAppetour connect chefs of all levels with foodies looking for at-home dining experiences. Not only will you get the chance to share your cooking with people beyond your friends and family, but you'll also get paid for it. With BonAppetour, you can earn up to $1,000 for being a host.
Playing With Animals
Getting paid to spend time with animals might sound too good to be true, but it can actually be a fruitful side job. Pet sitters make an average of $12.26 per hour, and dog walkers get paid an average of $15.40 per hour, according to Indeed.
Playing Video Games
It's possible to get paid to play video games — if you're really good at it. Pro-streamers on the platform Twitch can make between $3,000 to $5,000 per month playing 40 hours a week, CNBC reported. And the top gamer on YouTube of 2017, Daniel Middleton aka DanTDM, earned $16.5 million thanks to his Minecraft skills, Forbes reported. Although making that amount of money by playing video games is highly unlikely, you still can earn money from playing. If you stream through Twitch, you get half of the subscribers' fee when someone subscribes to your channel.
Make Your Money Work Better for You
Shopping
If "shop 'til you drop" is your personal motto, you might want to consider becoming a mystery shopper. Companies like BestMark compensate registered mystery shoppers for shopping at retail stores, restaurants and other institutions, and writing about the customer service and their overall experience. Depending on the mystery shop assignment, you could receive a cash payment, reimbursement for dollars spent or both.
Bike Riding
Bike riding can be a fun leisure activity, or even a good work out. And it can also be a way to turn something you'd do for free into some extra money. Although you won't make a ton as a bike messenger — a typical bike run pays $3 to $5, according to Job Monkey — it's a good way to be active and get outside, so you might as well make some quick cash while doing it.
More From GOBankingRates
About the Author