Business Adviser Whitney Johnson on How Mom Skills Help Her Succeed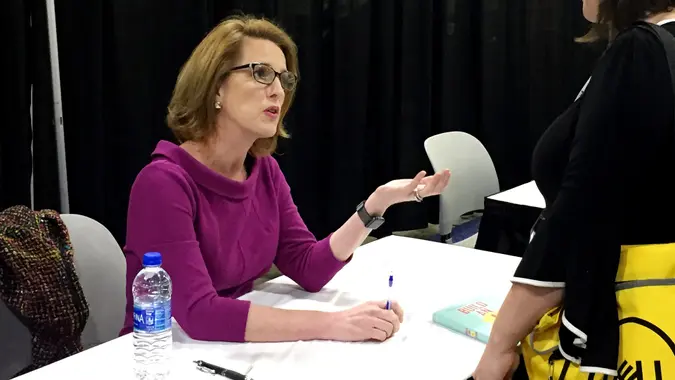 ©Whitney Johnson
Whitney Johnson is a leading business thinker, author, speaker and consultant who advises CEOs on how to manage through change. Outside of running her own $1 million-plus per-year business, Johnson is a wife and a mother of two children.
Keep reading to find out how Johnson used the skills she gained as a parent to achieve success at her job.
Q: Every great business idea starts with a spark of inspiration. What was your spark?
After I co-founded an investment firm with Harvard's Clayton Christensen, I had this insight that the framework of disruption innovation — the idea that a silly little thing like Netflix can upend Blockbuster's world — doesn't just apply to products, but also to people. And that companies don't actually disrupt but people do.
I've since spent the last five years researching and codifying a framework of personal disruption that helps people managing through change, whether trying to build a business or manage your career. I write, consult and advise on how to manage through change and build great teams throughout the world.
Q: What is the one thing you wish someone had told you when you started your business?
Pay as close attention to your costs as to your sales.
Q: How has parenting informed the way you run your business?
Being a parent is teaching me to tame the advice monster. My children frequently want me to listen. They don't want or need advice. That is often true with my clients and employees, as well.
Make Your Money Work Better for You
Q: Are you sick and tired of people asking you how you balance being a mom and being a boss?
I wouldn't mind if people asked men the same question, which they don't.
Q: What is the one piece of advice you would give another mom who was starting her own business?
Leverage everything you've learned about being a mom. You have a huge storehouse of skills — from project management to persuasion to patience. They are important and not to be overlooked.
Click through to see the best and worst cities to be a mompreneur.