Real Estate Photographer Built a Six-Figure Business Taking Photos of Properties — How He Did It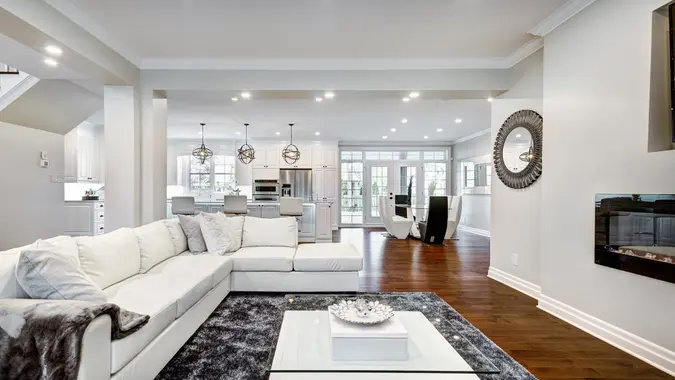 Anatoli Igolkin / Getty Images/iStockphoto
Photographer Eli Jones has found a successful niche for himself — real estate photography. He went from having a small client base and not making a profit to earning over six figures a year, using social media to promote his business.
On TikTok and YouTube, Jones creates videos helping people break into his field. Here are some of the ways that Jones was able to create a highly successful business — these tips will be useful for anyone looking to get into real estate photography.
Invest in Equipment
"Get whatever gear you can to get started," said Jones in a YouTube video.
Jones recommends finding whatever sort of photography equipment you can realistically afford. Without prior photography knowledge, spending thousands on a quality camera is not a recommended investment. Instead, work with the budget that you have and try to find equipment that will get the job done.
As you continue to build your business, you can put a portion of your earnings towards new camera gear.
Make Your Money Work Better for You
Brand Reputation Is Everything
Jones was able to build a brand that makes him over $100,000 a month simply by being a positive communicator. "Put a positive interjection at the start of any written communication," Jones said in his YouTube video.
He recognized that his reputation could bring him more clients. If one client had a fulfilling experience, they would go on to recommend him to other potential customers.
Creating a positive relationship with his client base allowed him to expand his client list and bring in a steady stream of clients.
Focus on Selling an Experience
Of course, a photography background and artistic talent are components of a successful photography business. But that is only one facet of building a successful business in real estate photography. According to Jones, only 20% of a good business is the product itself.
"[The other] 80% of the things that you [should] focus on in your business are not related to the product," Jones said in his video.
Make Your Money Work Better for You
By focusing on selling your experience — your communication, product and timeliness as a full package — you will separate yourself from the competition.
Though real estate photography is a niche market, there will still be competition in your area. Establishing yourself as a great business to work with will set you apart from the rest of the pack.
Go Above and Beyond
Jones uses an analogy to describe how he fostered a relationship with a long-time, loyal client.
He arrived at a shoot and found the homeowner wanted to paint her outdoor shed a new color. Instead of sitting there and letting the client do the work herself, Jones painted the shed with her.
It only took 20 minutes out of his day to assist the client — and now the client solely relies on Jones to take photographs of her properties. This client spread the word about Jones, gaining him many new customers in the process.
"It will make you lots of money in the future if you take the time out of your day to do something completely unexpected," Jones said on YouTube.
Jones believes it is always important to "paint the shed," or to go above and beyond for a client. Kindness for the sake of your business will improve your reputation and expand your client base.
Make Your Money Work Better for You
More From GOBankingRates