13 of the Richest Young Entrepreneurs of 2018
These young entrepreneurs' ideas made them big bucks before 40.
Some of the most successful entrepreneurs in America are in their 20s and 30s, and have already made a name for themselves in the worlds of tech, consumer goods, entertainment and more. These young, rich entrepreneurs are proving you don't need to wait until later in life to build the career of your dreams -- and make a lot of money while doing it.
1/13
John Salangsang/WWD/REX / Shutterstock.com
Jessica Alba
Net worth: $200 million
Age: 37
Main source of income: Consumer products
Jessica Alba might be best known as an actress, but the majority of her wealth actually comes from her business, The Honest Company, according to Forbes. When the publication released its America's Richest Entrepreneurs Under 40 list in 2016, she was one of only two female entrepreneurs who made the cut.
Don't Miss: Kylie Jenner and 19 Other Extremely Successful Celebrity Entrepreneurs
2/13
©Desmond Boylan/AP/REX/Shutterstock
Nathan Blecharczyk
Net worth: $3.7 billion
Age: 35
Main source of income: Airbnb
Nathan Blecharczyk is one of the three Airbnb co-founders, and he's the youngest of the bunch at age 35. Blecharczyk was the company's first engineer, and he now serves as chief strategy officer.
Find out: 8 Entrepreneurs Who Started With Less Than $15,000 and Made Millions
3/13
NicolasMcComber / Getty Images
Ryan Graves
Net worth: $1.6 billion
Age: 35
Main source of income: Uber
Ryan Graves was hired as Uber's first employee back in 2010. Since joining the ride-hailing app, he has held the positions of CEO, president and senior vice president of global operations. He announced that he was resigning from the company in August 2017, shortly after co-founder Travis Kalanick was forced to resign as CEO. Graves continues to serve on Uber's board of directors.
4/13
Paul Grover/REX / Shutterstock.com
Drew Houston
Net worth: $2.3 billion
Age: 35
Main source of income: Dropbox
Drew Houston co-founded the file-sharing service Dropbox in 2007 when he was just 24 years old. He now serves as CEO and owns 25 percent of the company, which went public in 2018.
Stay Balanced: How I Avoid Burnout as an Entrepreneur
LeBron James
Net worth: $440 million
Age: 33
Main source of income: Basketball
Four-time MVP LeBron James earns the majority of his money from his basketball salary and endorsements, but he has also had success as a young entrepreneur. He owns 17 stores in the Blaze Pizza franchise along with his investment group, and has his own production company and media company, Forbes reported.
6/13
©PictureGroup/REX/Shutterstock
Beyonce Knowles
Net worth: $355 million
Age: 37
Main source of income: Music
Along with Jessica Alba, Beyonce Knowles was one of two women on Forbes' 2016 list of America's Richest Entrepreneurs Under 40. Most of her wealth comes from her music, including album sales and tour profits. She also owns a piece of the music streaming service Tidal.
7/13
©JOSE SENA GOULAO/EPA-EFE/REX/Shutterstock
Palmer Luckey
Net worth: $400 million
Age: 26
Main source of income: Oculus
Palmer Luckey is the founder of Oculus and the inventor of the Rift virtual reality headset. He sold the company to Facebook in 2014 for $2 billion, and he left Oculus three years later amid allegations that he was involved with an anti-Hillary Clinton smear campaign, CNET reported.
Apoorva Mehta
Net worth: $400 million
Age: 32
Main source of income: Instacart
Apoorva Mehta is the founder of the on-demand grocery delivery service Instacart, which secured an investment from Whole Foods for a reported $36 million, according to Forbes. The company is now worth an estimated $7.87 billion, Reuters reported, and Mehta is counted among the top young entrepreneurs who have changed the way people live.
9/13
©Erik Pendzich/REX/Shutterstock
Adam Neumann
Net worth: $2.5 billion
Age: 39
Main source of income: WeWork
Adam Neumann co-founded WeWork, which rents out communal office spaces around the world. Neumann now serves as WeWork's CEO. The company's investors include Goldman Sachs and SoftBank, and it's valued at $21 billion, Forbes reported.
10/13
©Andrew Gombert/Epa/REX/Shutterstock
Ben Silbermann
Net worth: $1.6 billion
Age: 36
Main source of income: Pinterest
Thanks to Ben Silbermann, you can digitally "pin" your favorite home decor ideas, wedding inspiration, hairstyles and more right to your mobile phone or computer. The 36-year-old is one of the co-founders of Pinterest, and now serves as the company's CEO.
Learn: Powerful Ways to Build Your Entrepreneurial Skillset in 2018
11/13
©Jae C. Hong/AP/REX/Shutterstock
Evan Spiegel
Net worth: $1.6 billion
Age: 28
Main source of income: Snapchat
Evan Spiegel founded Snapchat in 2011, and became one of the youngest CEOs of a public company when Snap Inc. had its public offering in 2017 -- he was 26 at the time. Spiegel owns 18 percent of Snap Inc., according to Forbes.
12/13
©Jeff Chiu/AP/REX/Shutterstock
Kevin Systrom
Net worth: $1.2 billion
Age: 34
Main source of income: Instagram
Kevin Systrom co-founded Instagram in 2010 and served as its CEO at the time of the app's sale to Facebook for $1 billion. In September 2018, Systrom announced that he was leaving the company to build something new.
13/13
©ETIENNE LAURENT/EPA-EFE/REX/Shutterstock
Mark Zuckerberg
Net worth: $53.8 billion
Age: 34
Main source of income: Facebook
Despite a rocky year for Facebook, its co-founder, chairman and CEO Mark Zuckerberg remains one of the richest entrepreneurs under 40. Zuckerberg founded Facebook back in 2004 when he was only 19; the company went public in May 2012.
Click through to read more about how you can think like an entrepreneur.
More on Entrepreneurs
Net worth information is according to Forbes, except for Jessica Alba, LeBron James, Palmer Luckey and Apoorva Mehta's net worths, which were sourced from Celebrity Net Worth.
About the Author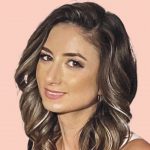 Gabrielle joined GOBankingRates in 2017 and brings with her a decade of experience in the journalism industry. Before joining the team, she was a staff writer-reporter for People Magazine and People.com. Her work has also appeared on E! Online, Us Weekly, Patch, Sweety High and Discover Los Angeles, and she has been featured on "Good Morning America" as a celebrity news expert.