Farnoosh Torabi Is Making Money Talk Less 'Icky,' More Instagrammable
Stacks House helps women wrangle their finances.
Farnoosh Torabi is a star of the finance world, if not everywhere else. She's an author, television personality, frequent O, The Oprah Magazine contributor and podcaster behind the popular So Money podcast. Now, in partnership with marketing gurus Kindra Meyer and Patience Ramsey, Torabi has a new venture: making financial empowerment Instagrammable.
GOBankingRates spoke to the personal finance expert about the trio's "pop-up with a purpose," Stacks House, which offers guests unique experiences like riding a giant mechanical piggy bank at the "Retirement Rodeo." Torabi also gave her advice for women who want to achieve financial freedom.
Where did the idea for Stacks House come from?
The idea predates me a little bit. I came on board [last] summer, whereas [Kindra and Patience] had the genesis of the idea a year and a half before that. I don't think it was this epiphany where it was like 'women need more money' or 'women need financial literacy,' but the timing felt very urgent because of how the political landscape was shaping up and the frustration that came out of the election. … Also the learnings from #MeToo and #TimesUp … just added layers to an already despondent feeling that we were left with. Money is not the only solution, but it is a big part of how we solve problems in this country and women need to be more literate around it, period, so that they can make healthy decisions. … And women need more … money, because there is a huge gap, as we know.
Make Your Money Work Better for You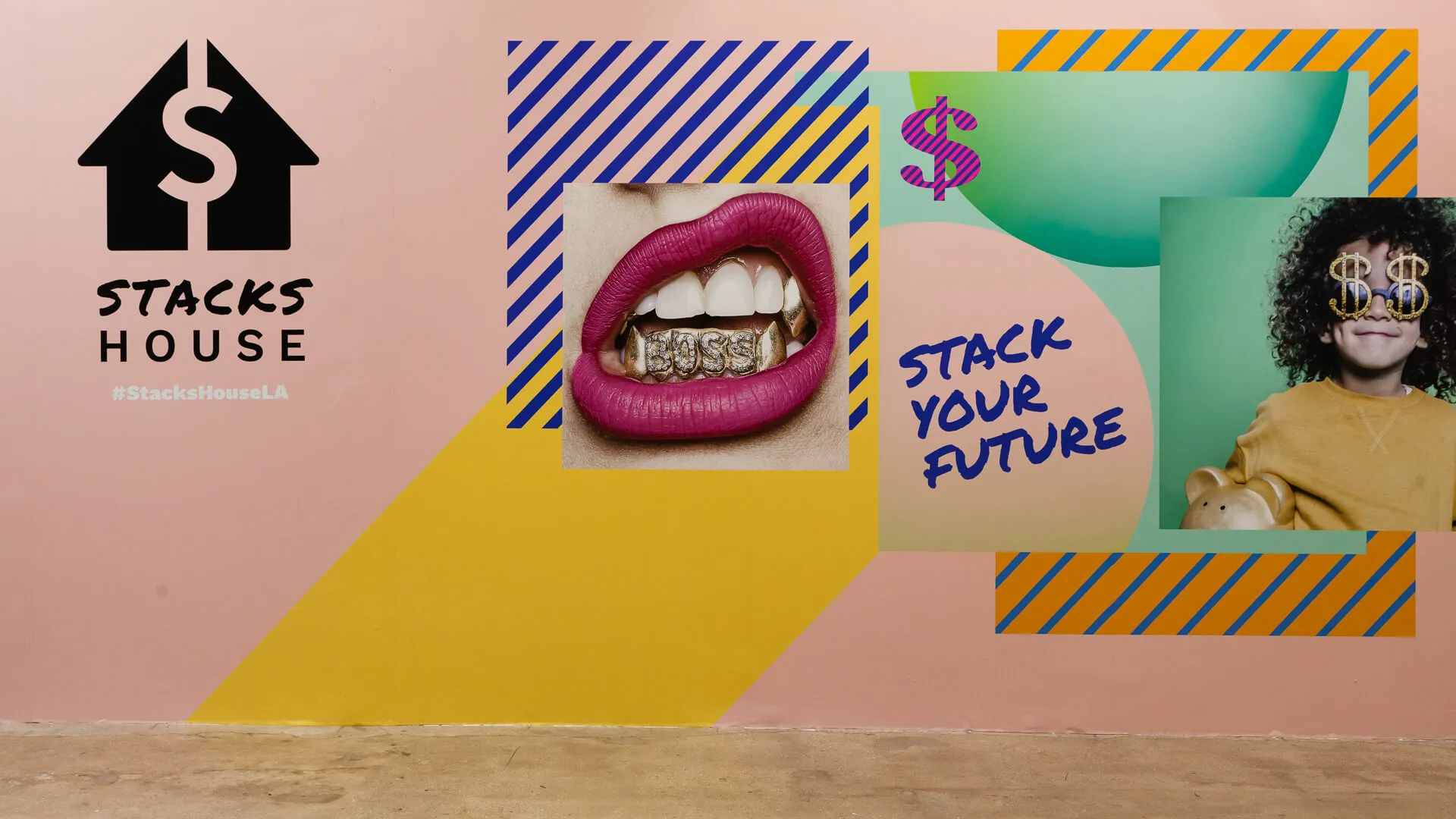 Stacks House, like the majority of other pop-ups, is a social media-driven experience. And yet, so much of social media encourages users to live beyond their means. Do you feel like a financial literacy pop-up will help change that relationship?
As a consumer, I like to follow the hashtags and the people that empower and inspire me. And, to be honest, I have unfollowed people that I feel like their lifestyle is so over the top. It's constantly an ad, it's constantly showing material things. So, I hope that this is really considered to be a positive layer to Instagram.
And, you know, we don't take ourselves that seriously here, as you can tell. Money is a serious topic, but we think that it's important to bring some levity to it, to allow people to feel like, 'I can do this, I can talk about it.'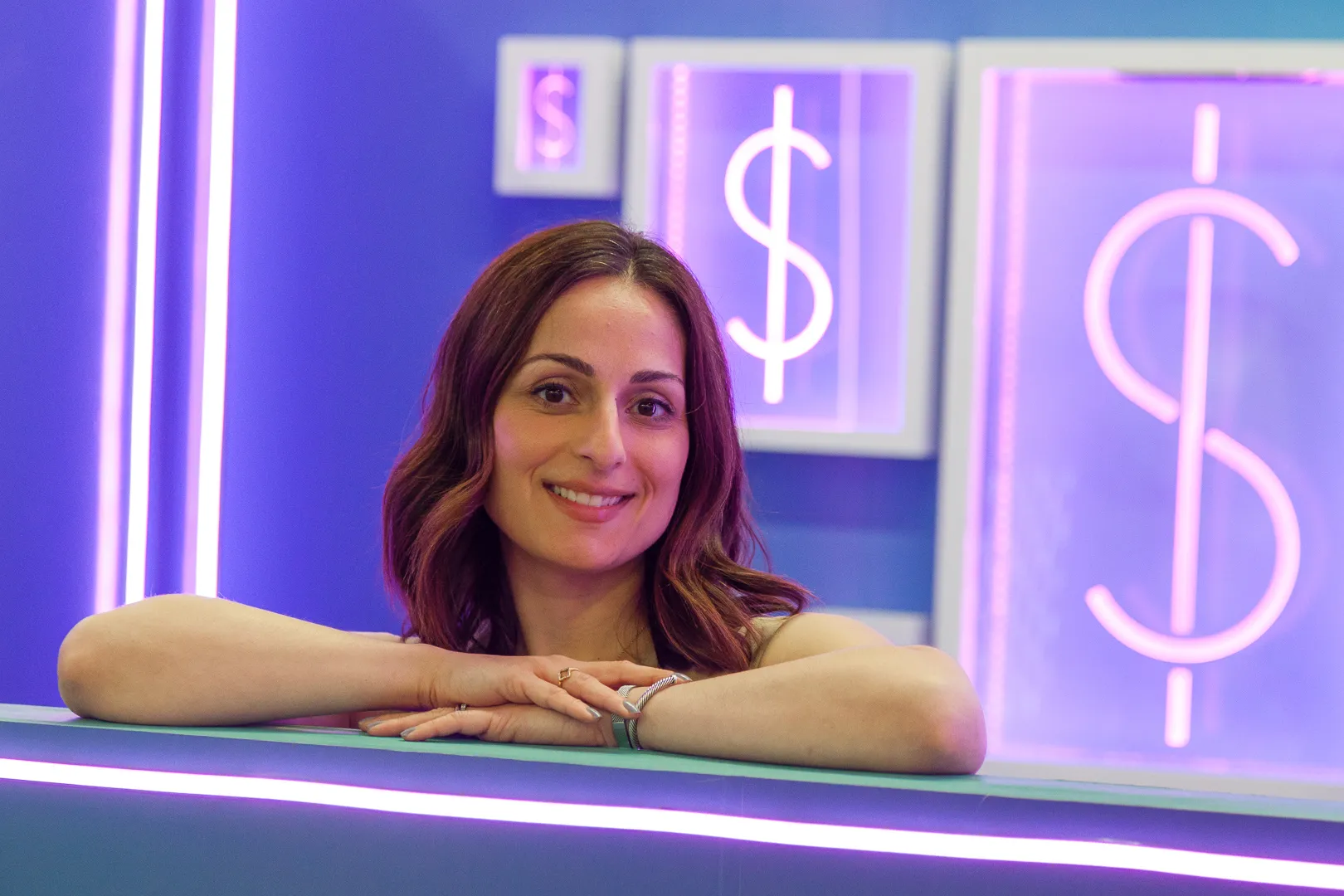 You're a mother of two, and you're doing this project along with so many other things. What advice would you give to working moms who may feel they have to put their finances on the back burner because it doesn't feel as immediate as, say, changing diapers?
I think that it's hard when you're in the throes of parenthood to focus on anything else … it takes priority. But I've always had the fundamental, basic, bottom-line belief that [only] I'm responsible for my financial well-being — not even my husband. And to the extent that I can make the right moves to secure my financial well-being, I should do that.
Make Your Money Work Better for You
And it's not like you can just Google it. You have to confide in your sisters and your friends and your colleagues and your mothers and everybody, and kind of patchwork it for yourself, and be like 'how did you do it?' 'what do you recommend?' 'what do you wish you had done after you had kids?' There's not a singular way to do it and to do it right, but I think that, at the minimum, you have to believe that this is important to you, and this is your responsibility, and that no one is just going to show up and be like 'good job, here's some money.' It's hard, but it's very rewarding when you can kind of figure it out.
Bosses: 10 Women Making a Fortune on Etsy
In an interview with Vanity Fair, actress Brie Larson said about money, 'It's this thing that people think is super icky — and that's the trap. The trap is that they make you feel it's icky so that you don't ask for what you're actually worth.' What would you say to the millions of women out there who might be struggling with the 'icky' factor?
Well, that's why we started Stacks House — so we could break through some of these taboos. 'Icky' is definitely a word I've heard associated with money, but also 'impolite,' 'inappropriate,' 'uncomfortable.' And, you know, I think women harbor more of those negative emotions around money than men. We've been socially conditioned to think that money is a man's domain. … So, that's really what Stacks House is trying to accomplish: … if you can walk out of here feeling a little bit more relaxed about your money situation, or at least your ability to talk about money, we've done a good job.
Make Your Money Work Better for You
What's a good first step for a woman who wants to get her finances on track?
… The first step [is making] the proclamation to finally care about your finances and make it a priority. And [you] don't just say it. What do we do with priorities? We … put them at the top of our to-do list. … [So,] before [you] brush [your] teeth, make it a habit to check your bank balance every morning, just to create that connection. Maybe the bank balance is the same as yesterday, but the point is that you're trying to just get closer to your financial reality. And the more you have a running idea of where you are as far as savings and debt and investing, the more realistic you're going to become about your next steps.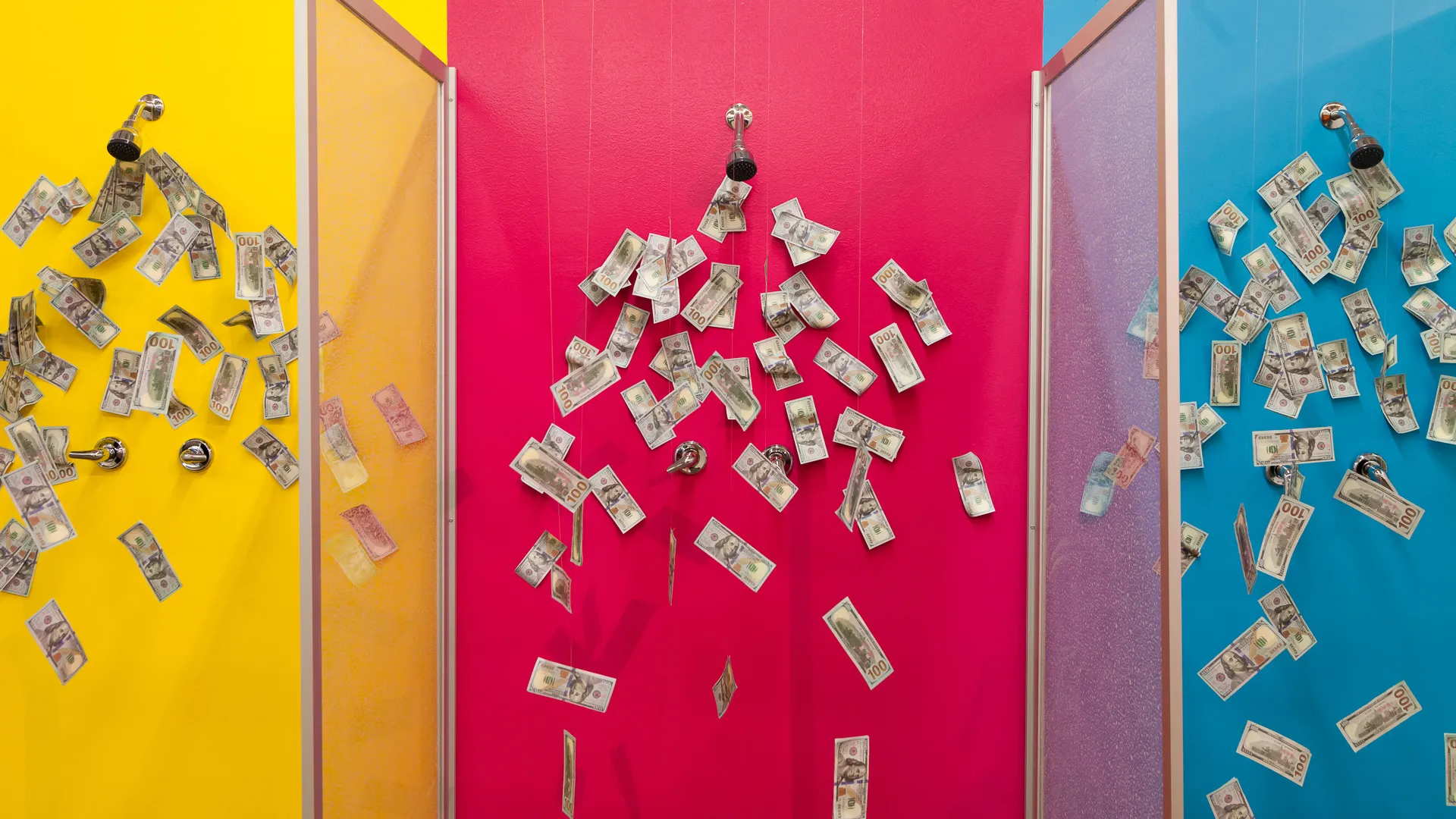 Finally, what's something women can do every day to feel in control of their finances?
Part of it is creating goals. If you really want to get serious — this is probably the good news — don't think about the money right now, think about where you want to be. Anchor yourself in a hope and a dream and a goal that's really concrete, not just like 'I'd love to someday buy a house,' but if you really want to become a homeowner, OK, is it next year? Where is that house? What does it look like? What is the cost? What kind of credit score do you need? What kind of down payment will you need? So, just really make that concrete because I think that money is meaningless without goals, and women, we're really good planners, we're really good list builders — we get shit done. So, make your money a tool to get you to where you want to be. And start with the where you want to be, and then reverse engineer it.
Make Your Money Work Better for You
I think that self-accountability is part of it, [too]. … Do what you can do, because feeling as though the world is against you and you have no resources and you have no abilities … I think you're underestimating yourself. So, do what you can control, which is your awareness, your ability to plan, your ability to reform yourself.
And I think also, I would just lastly say: Don't do it alone. Don't do it in a silo. I think women — especially I know for me, too — we feel like 'I can do this. I got this. I don't need help. I'll just get it done. I'm the only one who knows how to do this.' But, with your money, I think it's important to be open to help and be open to talking about it with people that you trust. So working with a financial planner or someone to help with your taxes or bookkeeping, or someone to help you with budgeting, or just a friend who can say, 'I just bought a house, let me help you. I'll walk you through the process.' Because it should not be a singular exercise. I think managing your money, sometimes it takes a team and you need to be good at asking for that help.
Stacks House has already visited Los Angeles and, according to Torabi, there are plans in the works to visit more cities across the U.S. in 2019. She's also quick to note that the pop-up is just one offering from parent company She Stacks, and a sizable portfolio of services and experiences catered to women can be expected in due time.
Whether the pop-up is serving its purpose or not is the subject of some debate, but one thing can be said for sure: You'll get one hell of a selfie.
Click through to see the 40 things women over 40 need to know about money.
More on Money