Meet the Marketing Genius Who's Using a Viral Pop-Up to Empower Women Financially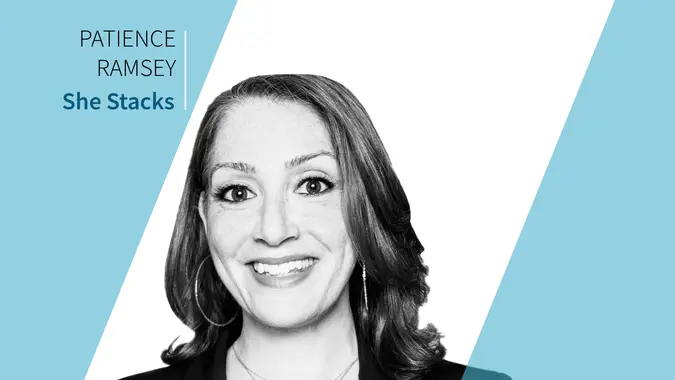 Patience Ramsey is one half of the She Stacks dream team, who along with co-founder Kindra Meyer and leading personal finance expert Farnoosh Torabi recently launched Stacks House. Based in downtown Los Angeles, this was the first-ever pop-up designed to promote women's financial independence and literacy — and it made a splash across America.
Ramsey began her career in advertising and experiential marketing, working with brands like Budweiser, Google and American Express. She also served as the executive director of the Budweiser Made in America Music Festival in Philadelphia, and in 2016, she ventured out on her own to launch a consulting firm. Ramsey is also a founding executive at Good Counsel, Mastry Inc. and The Bloomberg Players Technology Summit.
Each week, GOBankingRates sets out to discover what makes the people behind top companies tick. We like to call this series "Best in Business" — and Ramsey really is one of the best. She told us why she feels so passionate about empowering women financially, the importance of trusting your gut — and shared a few ways that you can find (or build) your own dream job, too.
Next: Kylie Jenner and 19 Other Extremely Successful Celebrity Entrepreneurs
The 2016 Election Was Her Initial Catalyst
Around the 2016 election, a lot of [co-founder Kindra Meyer and my] conversations were about feeling caught off guard in the political landscape, and feeling like we needed to do something – we needed to help, we needed to be a part of the solution and be more active, but we weren't really sure how to do that.
Make Your Money Work Better for You
One of the things that we kept talking about is how money is power, and whoever holds the money holds the power. I was personally feeling unempowered around the topic of money, and for Kindra, her money relationship was very different. She had a lot of concerns about pay inequality and the wage gap. We decided to talk to our peer groups about women and money, then after months of conversation, we realized that there's a huge thing here that needs to be addressed — the confidence gap between women and wealth.
We brought in a strategist to be like, 'Are we crazy? Is there a way that we could actually be a part of the solution in building something that helps women deal with these issues around literacy and confidence?'
Related: 5 Things I Wish I Had Together Before I Started My Own Business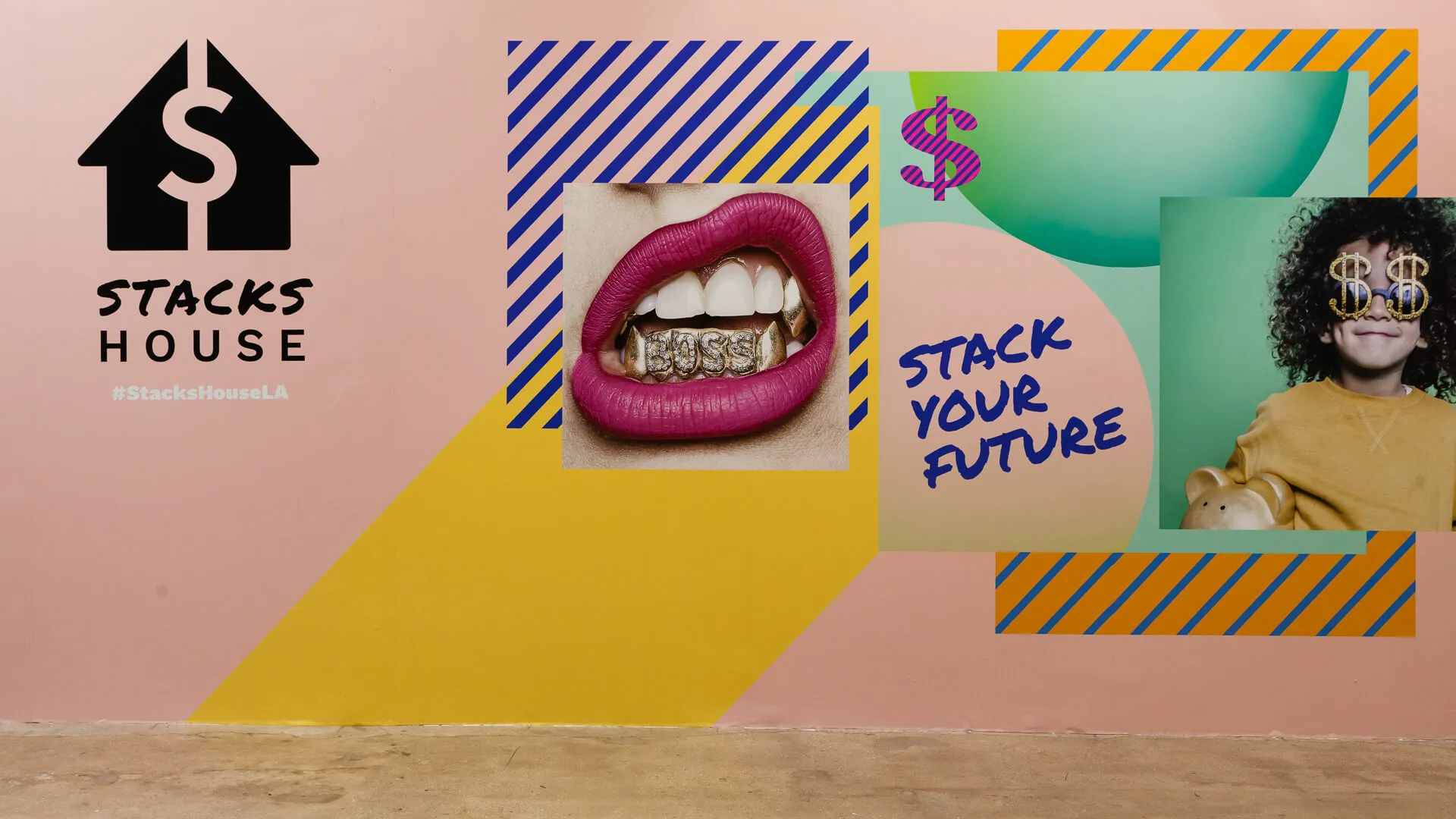 Two-and-a-Half Years Later, Stacks House Was Born
It's been a very long journey, and we decided that it was almost becoming our calling because we couldn't ignore it — we kept talking about it, we kept coming back to it. We decided we were going to do something about it, but it took us forever to figure out what the first construction would look like.
It was a long journey to find Farnoosh Torabi, who's our third partner and deciding to move away from product.
To start, we had these great ideas about all these things we wanted to build, but there's a lot of apps out there, there's a lot of great content out there, there are so many tools and resources, and we didn't want to create another product that goes unnoticed. We decided to lean into our skill set, which is experiential marketing and advertising.
Make Your Money Work Better for You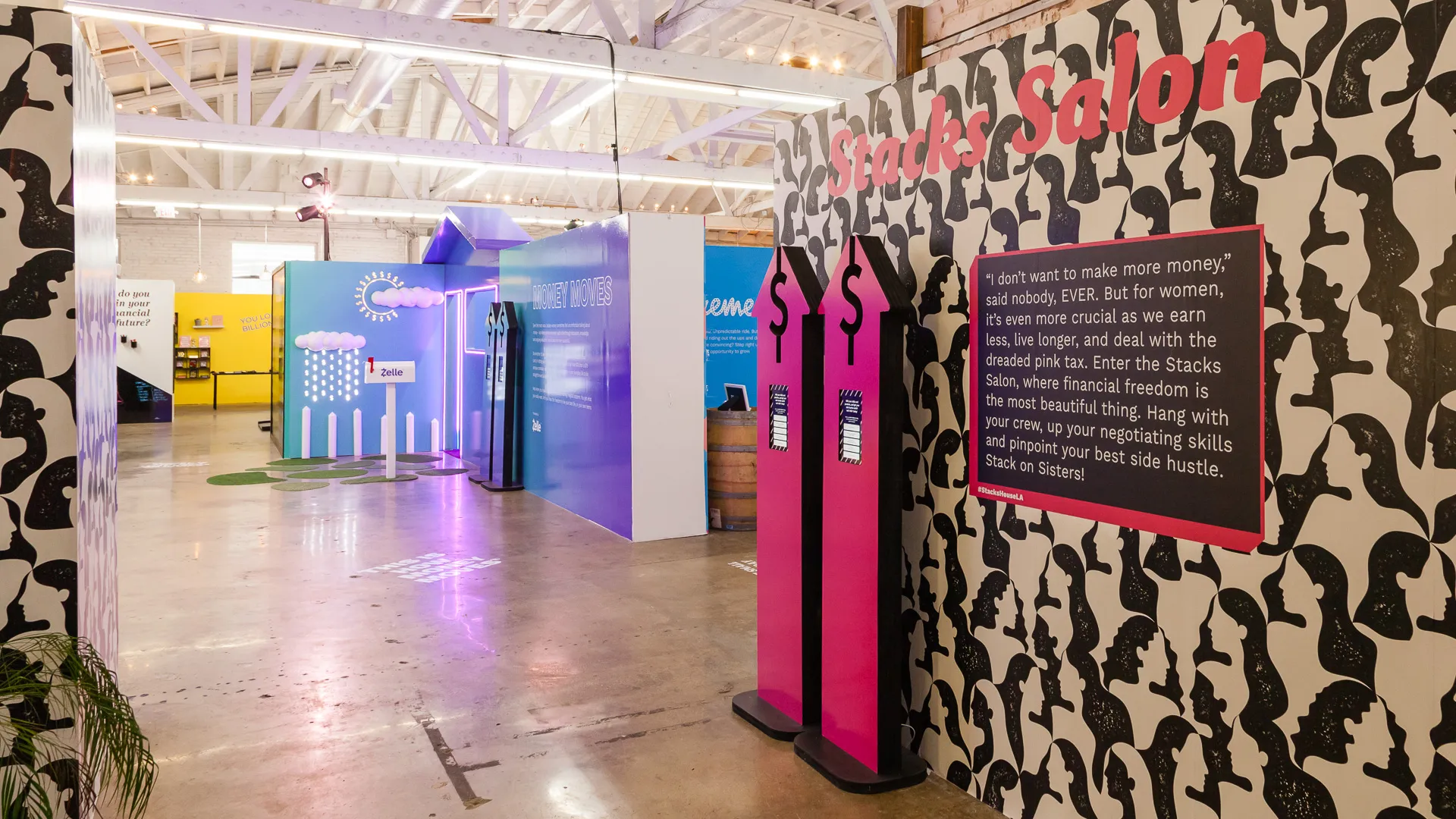 [We wanted to] get women talking about money differently, having positive experiences around the subject, and then over time, have a better handle on the types of products and services that would benefit women and they would actually feel value from. That's how we got the idea for a pop-up.
The ideation process took us a very long time with lots of conversations and dead ends around different things we wanted to do, but that's where we ultimately landed. And so Los Angeles is our first. We hope to hit another one or two markets this year, but our dream is for us to pop up everywhere, literally, and be a great national resource.
Read: How I Manage My Time as an Entrepreneur So I Don't Go Insane
Even Though Their First Pop-Up Went Live, There's Still a Real Sense of Fear of Failure
It's still scary. My partners and I have put our personal money into this — it's 80% personally funded. We really need to make sure we're making the right choices and the right decisions. And it feels like a calling so we're just going for it. But there are nights of insomnia. What if this was a failure? Then what? We're very dedicated to making this thing happen and if it doesn't work, it's going to be very painful, but we believe in it so we're going for it.
Make Your Money Work Better for You
Kindra, Farnoosh and I have probably written a thousand decks. There have been so many iterations before we got to where we are today. One of our missions is to close the confidence gap between women and wealth, and it dawned on me that personally, I have to work on my own confidence. The three of us question ourselves on our business decisions, and we've made bad choices because we didn't trust our gut or just our general intellect.
One of the key takeaways for me has been to believe in yourself, first and foremost, and go with your gut. If you think you're in the right direction, go; if you don't, abort. Listen to yourself. We didn't do that in a lot of cases, and we paid the price because we've made some bad decisions and we've lost money.
Check Out: From Mom-and-Pop to Tippy-Top: 11 Family-Owned Businesses That Went Global
Her Best Advice? If You Want to Start a Business, You Need to Have a Mission and a Plan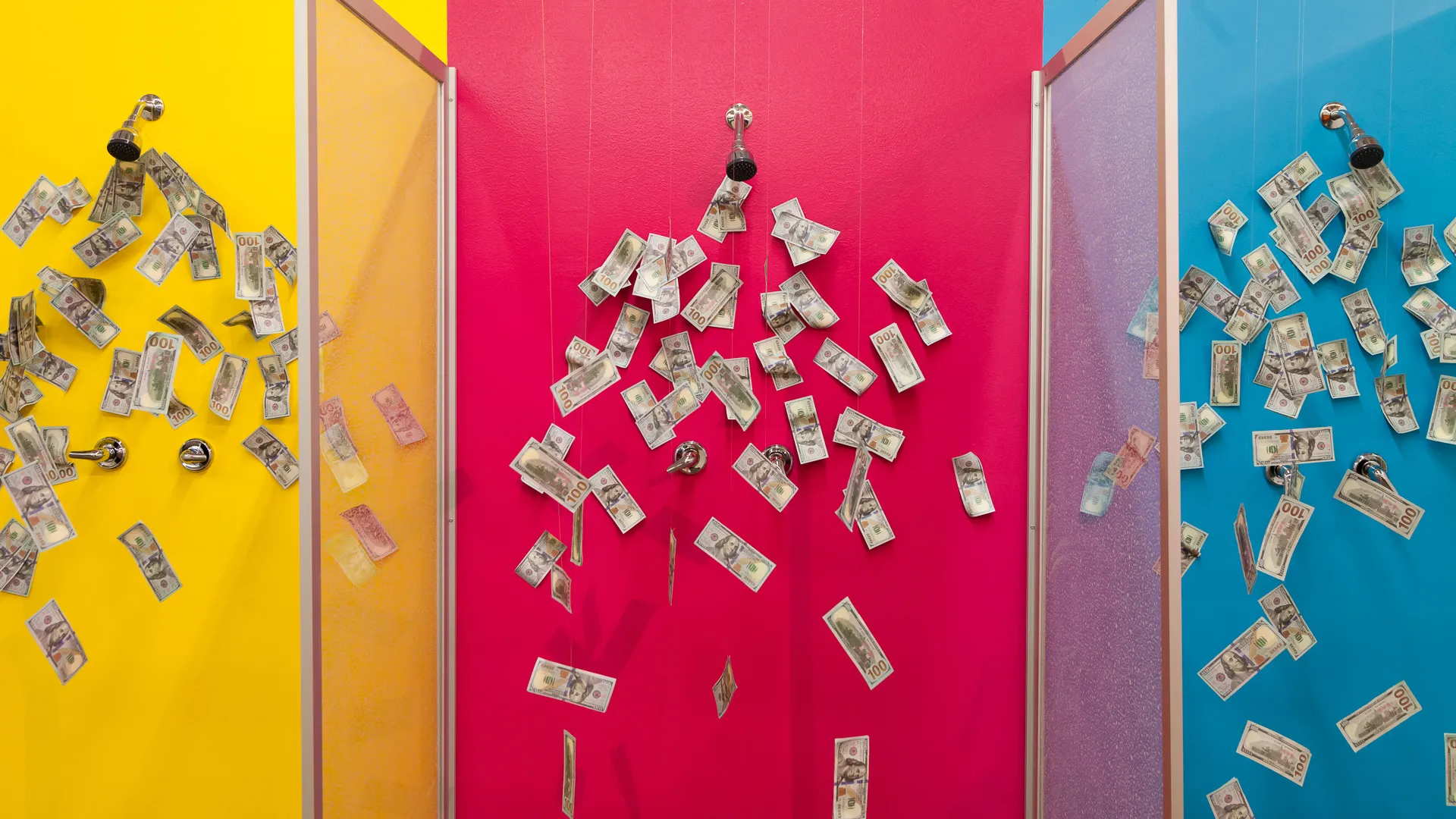 Write the business plan because a lot of people want to be entrepreneurs, and I think if you have a good idea you 100% owe it to yourself to try to make it, but make sure that before you jump in that you know how to get from A to Z, or if not Z then X. But know what you're working for, what your end goal is and how to monetize it, because just having good ideas [isn't enough].
For us, it's more of a mission than anything. Yes, people coming in [to Stacks House] is important, and having an amazing experience is important and 100% why we're doing this, but the real North Star for us is for women to be financially independent. We know it's a lofty goal and we're not going to do it [all by] ourselves, but we want to be a part of the solution. We want women coming out of college, and as women grow into adults, knowing where to go financially and avoiding pitfalls because we're undereducated. We want to start with what we can do today, and that's the impact [we can have on] the women who came through our ecosystem and our organization to start talking about money and to start thinking about it, to start putting plans in action today. That's the immediate goal.
Make Your Money Work Better for You
The long-term goal is that we're all wealthy. But really and truly, we want women to look at money a lot differently and take action towards building their own financial health.
Click through to read how one divorced, single mom became a successful entrepreneur.
This interview has been edited and condensed.