How Meditation Helped These Iconic Leaders Achieve Success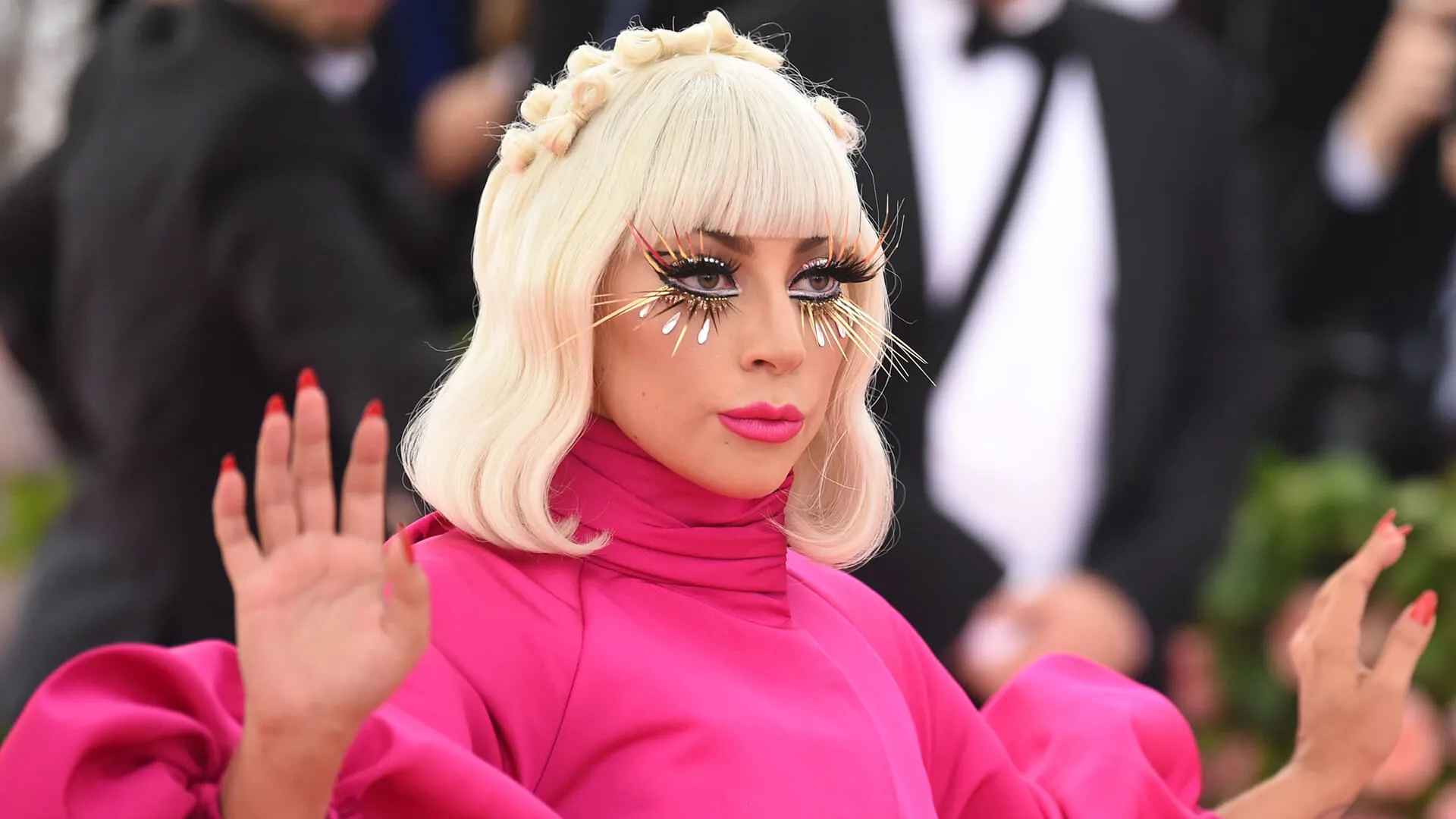 Despite what our fast-paced world tells us, improving the quality of life isn't always about money or bankable skills. Healthy, productive habits can make all the difference.
Meditation isn't a religion, philosophy, lifestyle or practice that takes years to master. It's a simple, free technique that strives to drive stress out of your life through the repetition of a mantra or statement of intent. It can also reduce anxiety and fatigue, and promote a balanced functioning of mind and body.
Several overworked and high-powered moguls swear by the benefits of meditation, touting how it relieves stress, creates a positive body-mind connection and facilitates personal development. Some even cite the practice as vital to their lives and their success. If it works for them, then what's the harm in sitting on the floor, crossing your legs, closing your eyes and joining the creatives, entertainers, artists, athletes and business moguls who meditate?
Russell Brand
Former bad-boy Russell Brand is known for his colorful commentary on provocative topics. Part of Brand's charm is his brutal yet comical, unfiltered and honest tales of his struggles with addictions and self-destructive behavior. Now sober, Brand attributes his balanced life to meditation.
Gwyneth Paltrow
The Academy Award-winner has parlayed her acting career into an empire built on all things wellness and credits meditation for getting her through life's enormous challenges. Through with her popular lifestyle blog, Goop, Gwyneth Paltrow has elevated herself to tastemaker status of all luxury, style, food, travel and beauty. The cornerstone of the glossy and curated exterior is meditation and Paltrow's holistic health expert Vicky Vlachonis recommends meditating three times a day to reverse stress, insomnia and anxiety.
Make Your Money Work Better for You
Lady Gaga
There's a lot happening in Lady Gaga's world right now. The lead in "A Star Is Born" is in the throes of awards season and looking to pick up her first Academy Award in an acting category. It's likely that Lady Gaga is leaning into her meditation practice to maintain sanity and balance through it all.
As an advocate for mental health awareness, the entertainer is open about how meditation has helped in her struggle with PTSD and mental illness following being sexually assaulted when she was 19 years old. Lady Gaga believes so strongly in the power of meditation as a means of healing that she led a group meditation on her Instagram in response to the 2017 shooting at the Route 91 Harvest Festival in Las Vegas shooting.
Paul McCartney
Before the Beatles split, Paul McCartney and his bandmates were early adopters of Transcendental Meditation and were among the first wave of famous people who meditate. When you're a Beatle, you're no stranger to special treatment so McCartney, joined by his bandmates, traveled to India to study Transcendental Meditation under the Indian sage Maharishi Mahesh Yogi back in 1968. More than 50 years later, McCartney still considers his practice a lifelong gift.
Oprah Winfrey
Emblematic to Oprah is her ability to catapult something into the stratosphere with her endorsement. A longtime practitioner of Transcendental Meditation, Oprah used her influence as the most powerful woman in media to spread its spiritual teachings and active mindfulness to the masses through free online courses led by guru Dr. Deepak Chopra.
Oprah practices what she preaches and makes it a point to mediate before dawn every day. Be it 20 seconds or ten minutes, she visits the dedicated meditation room in her home to read spiritual passages, light candles and express to the greater universe that she doesn't want to be alone in the world.
Make Your Money Work Better for You
Michael Jordan
Michael Jordan's natural gift is his athleticism, but meditation is the practice that has made the most of his basketball career. Under the tutelage of George Mumford, Jordan was taught meditation techniques to help him cope with on-court distractions and that best enabled him to take those game-winning, buzzer-beating shots that were a hallmark of his basketball career.
Read more: Rejuvenating Vacations That Won't Hurt Your Wallet
Jerry Seinfeld
As only Jerry Seinfeld can, the gifted observational comedian compared meditation to a phone charger, but for your whole body and mind. Above love and money, Seinfeld values physical and mental energy and he considers them to be the greatest riches of human life. Seinfeld's been on the pursuit of energy through Transcendental Meditation for more than 40 years and has said that 90s sitcom juggernaut "Seinfeld" would have never happened without his daily meditation ritual.
Ray Dalio
Hedge fund billionaire Ray Dalio credits meditation as "the single most important reason" for his success. Dalio is a loyal practitioner of Transcendental Meditation and considers its principles to be the greatest gift he can give anyone. The founder, co-chief investment officer and co-chairman of Bridgewater Associates, the largest hedge fund in the world says how meditation helps is by acting rationally and calmly even in the face of chaos and disorder.
Arianna Huffington
Arianna Huffington walked away from the eponymous digital media site she built to become the CEO of Thrive Global, a startup dedicated to ending burnout and stress by offering companies wellness solutions with employees in mind. She believes so strongly in the power of meditation and how it's inextricably linked to sound sleeping, overall well-being and balance that her own meditation practice expanded from five minutes a day to 30. Huffington implores everyone to cut out out the noise that comes with technology, try to eliminate distractions like email and begin with just five minutes of meditation a day.
Make Your Money Work Better for You
Russell Simmons
The co-founder of Def Jam Records turned philanthropist and activist has spoken at length about the dramatic lifestyle shift he experienced over 35 years ago. Before Russell Simmons was a dedicated yogi, vegan and devout meditator, his world was filled with all of the reckless behavior associated with the music industry. Since his 180-degree transformation, Simmons has even penned several books on the subject he credits with changing his life: meditation.
Rick Rubin
Legendary music producer and eight-time Grammy award winner Rick Rubin has worked with the likes of Black Sabbath, Aerosmith, Johnny Cash and Justin Timberlake. Mediation came into Rubin's life when he was just 14 years old at the prescription of his pediatrician. Now in his 50s, he credits his success to meditation for allowing him to be present with each of the artists he works with.
Dr. Mehmet Oz
Medical expert and TV personality Dr. Mehmet Oz is an outspoken champion for meditative practice and points to meditation's ability to reverse stress and stress-related disorders. Dr. Oz incorporated meditation into his daily routine several years ago and since extended the practice to his staff on "The Dr. Oz Show." Almost immediately, Dr. Oz noticed a changed sensibility among his staff. Rather than dwelling on problems, the team was more solutions-driven.
Robin Roberts
She's been one of the trusted faces of "Good Morning America" since 2005. After two bouts with cancer, Robin Roberts maintains her cheery disposition and journalistic composure while covering the world's breaking news every morning. She lives a caffeine-free existence and her day's start at 3:15 am with 20 minutes of meditation. The discipline and wellness mindset extends to just about every corner of Roberts' life as she also keeps a highly organized email inbox and breaks up her days with yoga or Pilates.
Make Your Money Work Better for You
Rupert Murdoch
The Australia-born media mogul proves that it's never too late for inner peace and mindfulness meditation. Murdoch admitted that wasn't easy getting started but he was committed to finding transcendence and inner calm.
Ellen Degeneres
Perhaps Ellen Degeneres is the called the "Queen of Nice" because she's harnessed inner peace and the power of meditation? The comedian has used her daytime TV show to plug Transcendental Meditation and implored viewers to incorporate the mindful practice into their daily lives. Degeneres openly admits she struggled with the practice in the beginning, but through meditation, she has found a stillness and peace that she previously didn't think existed  and has said, "all the benefits that you can achieve from just sitting still and just going within, it just really is a beautiful experience." Through her adoption of meditation in 2015, Degeneres has fully embraced tangentially related lifestyle choices like veganism and yoga.
David Lynch
No meditation is roundup is complete without mentioning David Lynch. As the modern-day Transcendental Meditation (TM) guru, Lynch hasn't missed a meditative practice in 46 years. In Lynch's words, TM opens "unlimited reserves of energy, creativity and happiness" and to that end, Lynch believes that if TM was adopted worldwide, world peace would become a reality and not a dream.
The filmmaker and director created the David Lynch Foundation for Consciousness-Based Education and World Peace in 2005 with a mission to bring TM to children around the world. Today, his namesake foundation teaches TM to school children working through anxiety and learning disabilities, veterans struggling with PTSD, victims of sexual assault and to those currently incarcerated.
Click to read what these famous and successful people do every morning.
More on Entrepreneurs
We make money easy. Get weekly email updates, including expert advice to help you Live Richer™.