8 Best Arizona Cities To Retire on $3,500 a Month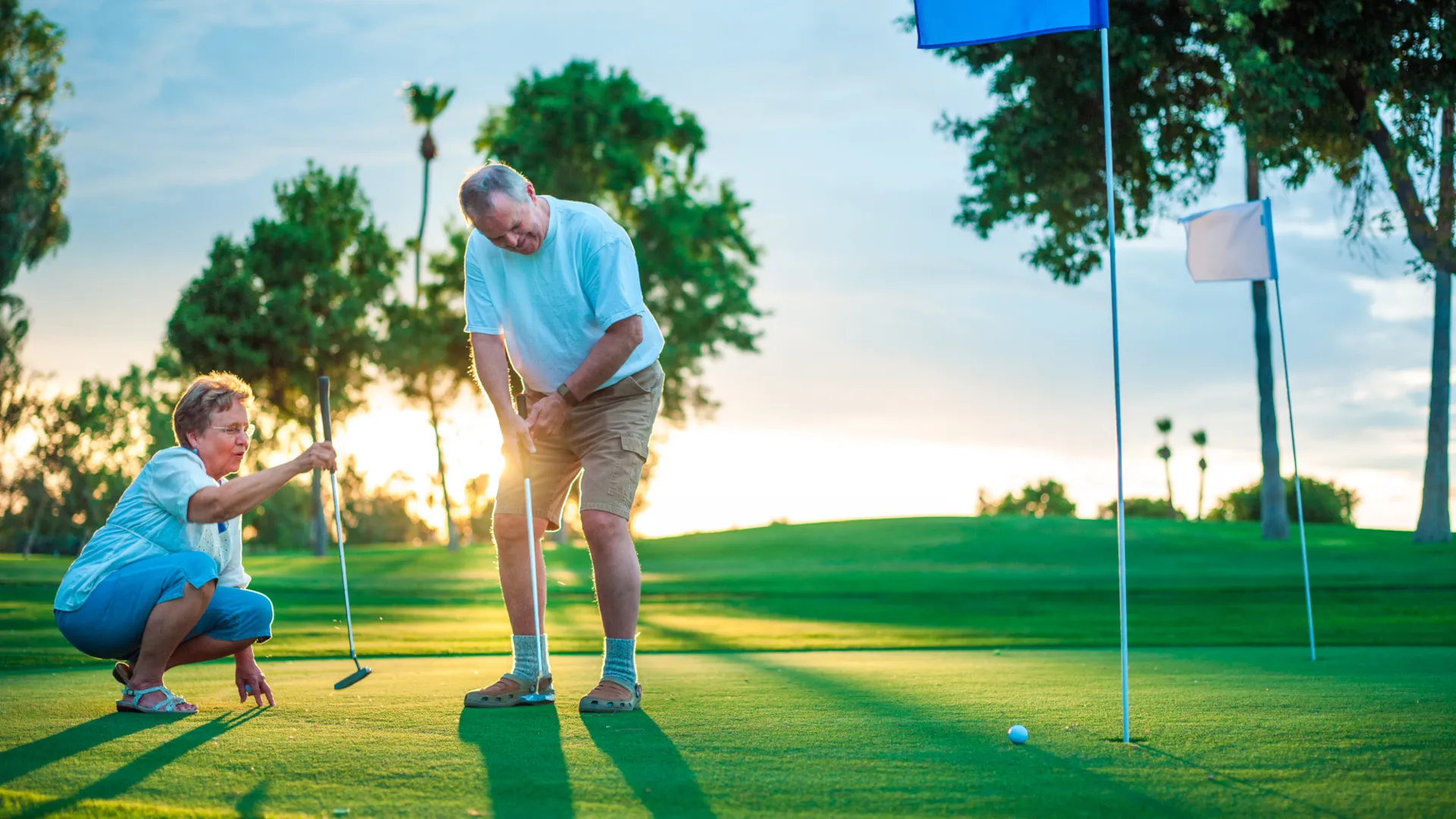 Arizona long has been a haven for retirees, drawn by warm weather and abundant recreation opportunities — especially golf.
For people 65 and older looking to relocate either within the state or to Arizona, the cost of living varies widely. GOBankingRates has identified eight Arizona cities where you can pay the rent, along with the groceries, utility and healthcare bills, and for transportation, for less than $3,500 a month. The choices range from cities big to small, north to south, and they probably offer something for everyone. These are the best Arizona cities for retirees to live on $3,500 a month.
Avondale
Total monthly expenditures: $3,484
Livability score: 72
If you're seeking more affordable housing in the immediate Phoenix area, Avondale is it. Located just west of Phoenix, Avondale — a former Old West stage stop — has seen an influx of new residential and commercial building, bringing in younger residents. The population of those 65 and older is just 8.58%, the lowest of the cities included on the list. It also has the highest monthly healthcare costs at $990.
Kingman
Total monthly expenditures: $3,480
Livability score: 78
Kingman sits in northern Arizona, closer to Las Vegas than to Phoenix. It's an attractive place for retirees, with 23.23% of the residents 65 and older and perhaps drawn by the highest livability score among the cities on this list. The monthly costs of necessities — groceries, healthcare, utilities and transportation — totals $1,591, which is the third lowest on the list. But its rent is the highest at $1,888 per month, nearly $250 more than any of the other seven locations.
Make Your Money Work Better for You
Tucson
Total monthly expenditures: $3,355
Livability score: 73
Tucson, in the southern part of the state, also ranks high on the livability scale, and it could be the right spot for Arizona retirees who want everything a big city has to offer. With over 538,000 residents, Tucson has more than five times the number of people as 88,000-resident Avondale, second most in the study. Tucson has a sizable senior population of 79,500 but also has healthcare costs on the high side at more than $800 per month.
Apache Junction
Total monthly expenditures: $3,331
Livability score: 65
The costs of healthcare are high in Tucson but even greater in Apache Junction at $930 a month. Average rent comes in at just less than $1,400, a price undoubtedly more appealing to the large 65-and-over population. In all, one third of Apache Junction residents fit that demographic. Apache Junction is situated about 40 miles east of Phoenix.
Bullhead City
Total monthly expenditures: $3,305
Livability score: 65
Another northern Arizona location, Bullhead City lies along the Colorado River and straddles the Nevada border. Perhaps retirees are drawn by the recreation opportunities the river offers or the proximity to Las Vegas, less than 100 miles away. Residents 65 and older make up about 29% of the total population of approximately 41,000. The monthly utilities in Bullhead City run about $318, the lowest in the study.
Coolidge
Total monthly expenditures: $3,292
Livability score: 53
Coolidge is situated about halfway between Phoenix and Tucson, giving residents access to the conveniences of the large cities. Grocery costs of about $354 and lower healthcare spending at about $627 per month help to give Coolidge residents monthly expenditures of about $1,640. Unfortunately, rent costs of $1,652 outpace other spending and are the second highest in the study.
Benson
Total monthly expenditures: $2,729
Livability score: 68
If you're seeking more affordable rent, you'll find it in Benson, about 45 miles southeast of Tucson and another Old West stage station. The average rent is $1,200, helping Benson achieve the distinction of being one of just two Arizona cities in the study where it doesn't cost more than $3,000 a month to live. A small city of just about 5,200 residents, Benson is near the Whetstone Mountains and the home of Kartchner Caverns State Park. About 30% of Benson's residents are 65 or older.
South Tucson
Total monthly expenditures: $2,320
Livability score: 63
South Tucson covers about 1.2 square miles and is a speck of a city fully surrounded by the City of Tucson, but it couldn't be more different. Start with the cost of rent, which averages about $795 per month, or just about half the cost of Tucson. While Tucson is the largest city in the study, South Tucson is the smallest with a total population of 4,700 — about 12% of residents being 65 and older. The monthly expenditures total $1,526, led by the lowest rates for healthcare ($504) and groceries ($353).
Brooke Barley contributed to the reporting for this article.
To find the best Arizona Cities to retire on a budget, GOBankingRates found all cities in Arizona using the U.S. Census American Consumer Survey. The [1] total population, the [2] population 65 and older, and the population 65 and older percent was also collected from the U.S. Census American Consumer Survey. Cost of living indexes were found for each city from Sperlings BestPlaces across the factors: [3] grocery cost of living, [4] healthcare cost of living, [5] utilities cost of living, [6] transportation cost of living and [7] miscellaneous cost of living. The [8] livability score was sourced from AreaVibes and the [9] average rent for July of 2023 was sourced from the Zillow Observed Rental Index. The cost of living was calculated by multiplying the cost of living indexes by the national average for people 65 and over in each expenditure category, sourced from the Bureau of Labor Statistics Consumer Expenditure Survey. The cost of living was combined with the average rent to find the total monthly costs. The total monthly costs, percentage of people aged 65 and over, and livablity index were all scored and combined in order to show the best Arizona cities across all the factors. The total monthly cost score was weighted at 2.0 while the other two factors are weighted at 1.0. South Tucson, Arizona was the only city that qualified with a monthly cost of both rent and cost of living equaling under $2,500. All data was collected and is up-to-date as-of July 22, 2023.
Photo Disclaimer: Please note photos are for representational purposes only. As a result, some of the photos might not reflect the locations listed in this article.
More From GOBankingRates