13 Best Places To Retire in Florida That You've Never Heard Of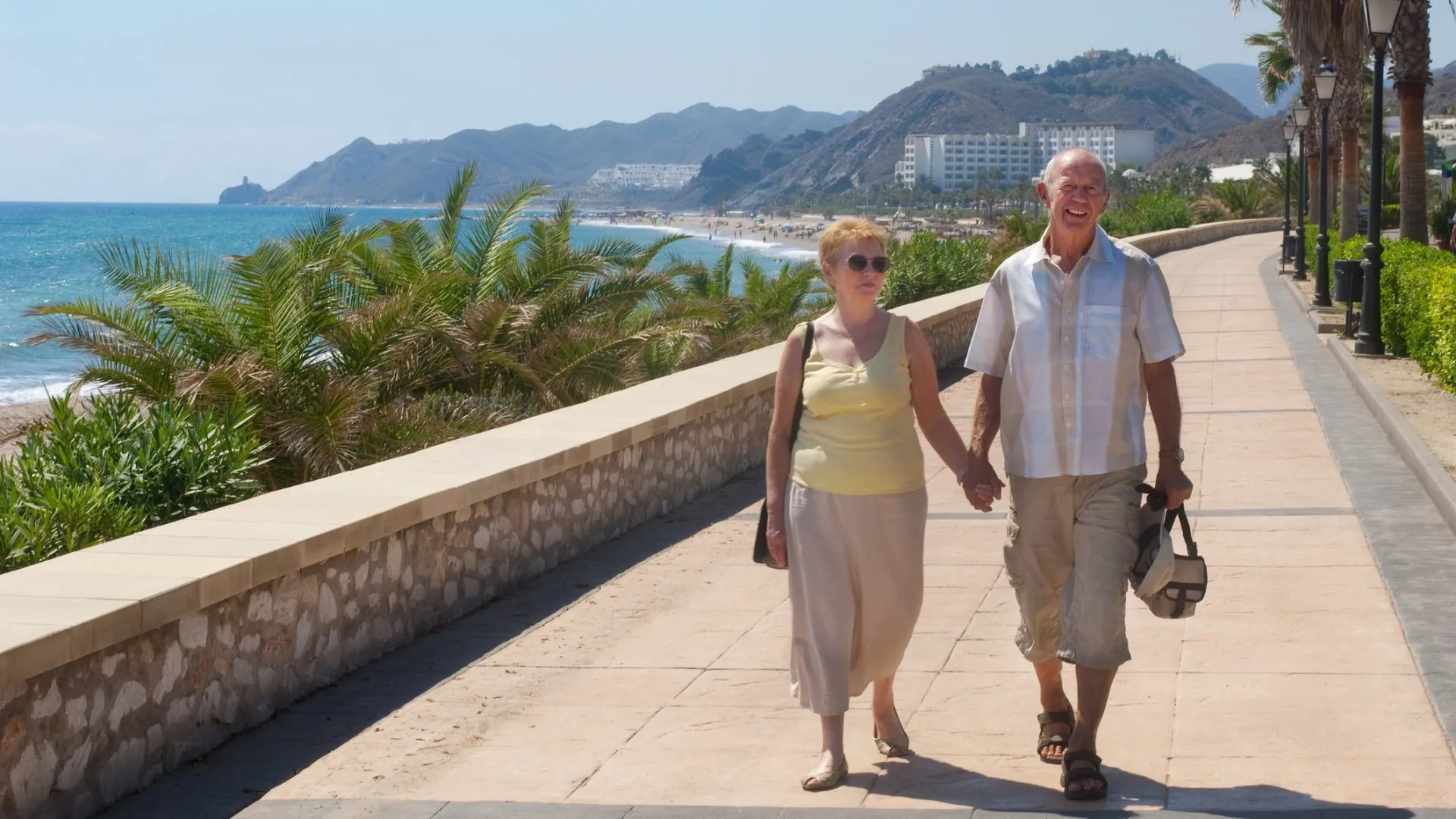 St. Augustine
"You know, when it comes to retirement in Florida, there are some hidden gems that often fly under the radar. One place that immediately comes to mind is St. Augustine," said Dutch Mendenhall, founder of RAD Diversified REIT.
"It's not your typical retirement destination, but it's steeped in history and offers a charming coastal lifestyle," continued Mendenhall. "It also has a thriving arts and culture scene. Plus, the cost of living can be quite reasonable compared to some of the more well-known Florida retirement spots."
Sarasota
Sarasota may be another lesser-known Florida location to consider if you're thinking about retiring soon.
"While it's gaining popularity, it still might not be on everyone's radar," said Medenhall. "Sarasota boasts beautiful beaches, a vibrant arts community and a wide range of outdoor activities for retirees. It's a great option for those looking for a mix of relaxation and cultural stimulation."
Plus, Sarasota is a cultural hub with "world-class theaters, stunning art galleries and endless sources of inspiration," said Mendenhall. "There's also beautiful beaches and outdoor activities that can keep you active and healthy during your retirement years."
Make Your Money Work Better for You
St. Petersburg
Realtor Rinal Patel, founder of We Buy Philly Home, suggested soon-to-be retirees check out St. Petersburg.
This is because St. Petersburg offers "numerous art scenes, performing art venues, art galleries [and] beautiful and sunny weather that encourages one to always [dip] one's feet in the cool and comforting beach sand," said Patel. The city also boasts a host of other cultural attractions.
"This city caters [to] every option," continued Patel. "It is home to some amazing coffee shops, restaurants and bars, making it so that residents enjoy an even balance between the feel of living in a city and the community of a suburban lifestyle."
Mount Dora
With roughly 16,600 residents, Mount Dora, Florida is another lesser-known location retirees might want to consider.
Edward Reay, owner of Build Fanatic, said that Mount Dora has a lot of charm and plenty to do for being such a small town. This includes a historic downtown area, boutique shops, quaint cafés and more. Plus, it has a diverse arts and culture scene retirees who want a culturally diverse and peaceful lifestyle can enjoy.
Lake Wales
Licensed real estate broker and founder of Portland Area Home Group Teddi Schill suggested Lake Wales as one of the best places to retire in Florida.
This charming city "is home to the world-famous Bok Tower Gardens, a 250-acre botanical garden with stunning views of the surrounding countryside," said Schill. "Lake Wales also offers a variety of affordable housing options and a laid-back atmosphere."
Lecanto
Located in the suburbs of Beverly Hills, Lecanto is another hidden paradise for retirees. The city has a relaxed atmosphere, affordable housing and is located near multiple natural attractions.
Lecanto "has a small-town feel and is a great place to relax and enjoy the peace and quiet," said Lisa Schroder, real estate investor at Cash for Houses. The city "is also a relatively affordable place to retire. The cost of housing and living expenses on the island are lower than in many other parts of Florida."
Make Your Money Work Better for You
Sebastian
Sebastian, Florida is located along the Treasure Coast, making it a great place for retirees who want to live near the water.
"This hidden coastal gem offers access to the Indian River Lagoon and the Atlantic Ocean, making it a paradise for boaters and anglers," said Reay. "The town's numerous golf courses, parks and nature preserves cater to those who enjoy an active outdoor lifestyle."
New Smyrna Beach
Located south of Daytona Beach, New Smyrna Beach is a coastal town with around 27,000 people. The city is "known for its beautiful beaches, historic downtown and vibrant arts scene," said Schill. "New Smyrna Beach is also a great place to enjoy outdoor activities like fishing, kayaking and biking."
Apalachicola
Another coastal location, Apalachicola is a lesser-known destination for retirees looking to experience the beach life in their golden years.
"Apalachicola's allure lies in its historic charm and proximity to Apalachicola Bay," said Reay. "This quaint fishing town is a seafood lover's dream, with fresh oysters and a delightful waterfront." Plus, the historic downtown area is picturesque and full of charm, well-preserved architecture and local boutiques.
Dunedin
Located along the Gulf Coast, Dunedin is another lesser-known gem that makes for a great retirement destination.
"Dunedin combines coastal living with a vibrant arts scene," said Kyle Bazylo, an experienced real estate expert and founder of Selling South Winnipeg. "It features a lively downtown area, beautiful parks and access to Honeymoon Island State Park. The sense of community and diverse recreational activities make it an appealing choice."
Make Your Money Work Better for You
Micanopy
With a population of just 600, Micanopy is a charming little town that makes for a peaceful retirement destination.
"For retirees seeking a glimpse into Old Florida, Micanopy offers an enchanting experience," said Reay. "This small town near Gainesville is characterized by its preserved historic district and canopy roads, creating an ambiance reminiscent of a bygone era. With the nearby Paynes Prairie Preserve State Park, nature enthusiasts will find plenty to explore."
Jupiter
Another city for soon-to-be retirees to check out is Jupiter. Located on the coast in Palm Beach County, this city boasts stunning beaches and luxurious living opportunities. It's also a fairly affluent community with a high overall quality of life.
"One of the things that makes Jupiter such a great place to retire is its natural beauty," said Schroder. "The town is located on a barrier island and is home to several miles of beautiful beaches." Within Jupiter are also many opportunities for outdoor recreation, such as nature preserves, hiking trails and more.
Fort Pierce
Last but not least is Fort Pierce, which is home to under 50,000 people.
Fort Pierce "is known for its historic downtown area, beautiful beaches and proximity to several state parks," said Schroder. The town also boasts a more affordable cost of living than many other parts of Florida.
Not only that, but Fort Pierce has a relaxed atmosphere, a small-town feel and plenty of amenities and attractions to go around. It's also home to a number of historical sites.
Photo Disclaimer: Please note photos are for representational purposes only. As a result, some of the photos might not reflect the locations listed in this article.
More From GOBankingRates

BEFORE YOU GO
See Today's Best
Banking Offers