David Bach: Here's Why You Should Start Collecting Social Security ASAP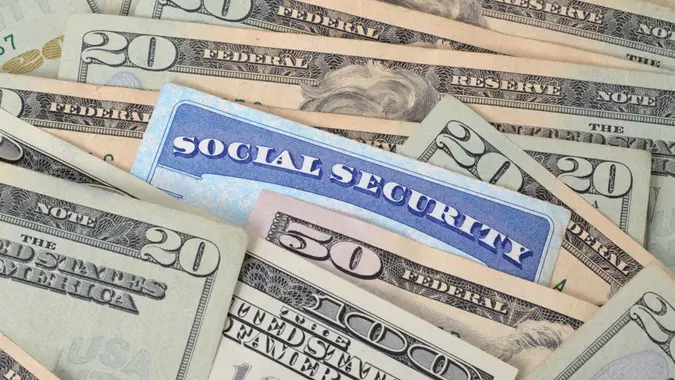 kreinick / Getty Images/iStockphoto
Some financial experts advise waiting as long as possible to collect Social Security to maximize your benefit amount, which makes sense mathematically. For example, if your full retirement age is 66, you'll receive 108% of your monthly benefit if you wait until 67 to start collecting, and 132% if you wait until 70 to start collecting.
But David Bach, author of "The Automatic Millionaire," believes that waiting isn't worth it. Here's why he says you should start collecting Social Security as soon as you are able to.
Collecting Sooner Means More Time To Enjoy the Extra Cash
Ideally, your Social Security is just a bonus on top of your other sources of retirement income that will cover your necessities. If this is the case, the sooner you start collecting, the sooner you can start making the most of the extra money.
"Here's the truth about Social Security most experts won't tell you," Bach said. "First off, if you don't need Social Security for retirement, you should take it the moment you're available to take it. Why? Because it's free extra money to enjoy now."
He added, "Take more trips. Travel first class. Help your children. Spoil your grandkids. Give to charity. Have fun. Don't wait and live it up now."
Even If You Need the Money, You Should Start Collecting ASAP
If you will be relying on Social Security income to fund a portion of your retirement, that's even more of a reason to start collecting early. As it stands, the Social Security Board of Trustees projects that by 2035, taxes will only be enough to pay for 75% of scheduled benefits.
Make Your Money Work Better for You
"If you really are going to need Social Security then sadly, get ready for cuts," Bach said.
If you're not yet eligible to begin collecting Social Security benefits and you will be depending on them heavily, it's important to get more aggressive about saving to be prepared for any potential benefit cuts.
"Get going on increasing your 401(k) and IRA accounts today," Bach said. "Don't wait. Don't make excuses. Even if you just increase your savings by 1% it will help!"
Practicing What He Preaches
Bach said that he plans to follow his own advice.
"For the record, the day I can take Social Security I am taking it," he said. "I'm not waiting. It's just a matter of time before the government pushes back the dates we can take Social Security and reduces the benefits."
Gabrielle Olya contributed to the reporting for this article.
More From GOBankingRates