'Not Everyone Needs a Million Dollars' To Retire, According to Money Expert Lakisha L. Simmons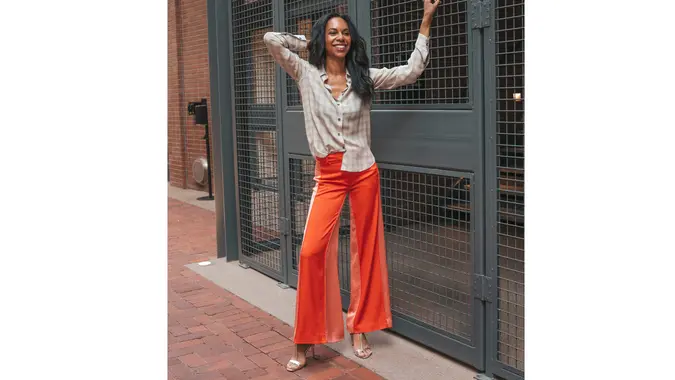 A common retirement savings benchmark is typically $1 million. Retirees struggling to catch up to this savings amount, however, may feel as though they won't be able to enjoy a comfortable retirement if they don't have a million dollars or more. Is this true? Can you still retire even if you don't have a million dollars?
GOBankingRates spoke to Dr. Lakisha L. Simmons, PhD and financial freedom coach at The Wealthy AchieveHer, to learn why she doesn't think everyone needs a million dollars for a comfortable retirement and how every generation can best structure their retirement savings.
How much money do you think every American should aim to have in retirement savings and why?
I'm a firm believer not everyone needs a million dollars or more to retire comfortably. However, it is important to know how much it costs you to live comfortably for a year.
If this amount is $30,000, then the rule of 4% says $750,000 could be plenty to live on for 30 plus years, and you will likely pass with more than that in your investment account. Every household is different, so multiplying your yearly expenses by 20, 25 or 30 can give you a lean, average or luxury living nest egg.
How should younger generations structure their retirement savings strategy differently than older generations?
Those with 10 plus years until retirement can take on a bit more risk, because they have more time to ride out any bear markets. By risk, I mean how much someone may want in stocks, which are typically deemed more risky — small, mid or large cap — index funds and/or bonds and cash, which are less risky.
Make Your Money Work Better for You
Those with less than five years until retirement definitely want to speak to a qualified investment advisor. This ensures their portfolio diversification and risk profile is appropriate for their goals.
What plans should someone make if they plan to retire on only Social Security?
Social Security is a benefit many people will use as their sole retirement account.
Some general considerations for those retiring and planning to retire only on their Social Security is to get an estimate of what your payments will be. Visit The United States Social Security Administration (SSA) to create an account and manage your benefits information. Then you can determine if this will be enough to sustain your lifestyle or not.
Retiring With Less Than $1 Million: Additional Key Considerations
Several factors will determine if it is possible for you to live off a retirement nest egg of less than $1 million. Consider which of the following factors may personally affect your retirement financial situation. 
Location. You will need much more money in savings if you retire in an expensive city or location compared to an area with a low cost of living.
Health. If your health is in good shape, prepare to start financially accommodating a longer lifespan. Similarly, if you have health issues, you will need to determine how much more money you need to cover healthcare expenses.
Income. Consider your various income sources in retirement. These may include Social Security, retirement savings, pensions and working a part-time job or side hustle.
Make Your Money Work Better for You
Jaime Catmull contributed to the reporting for this piece.
More From GOBankingRates