6 Surprisingly Affordable Places To Retire in Italy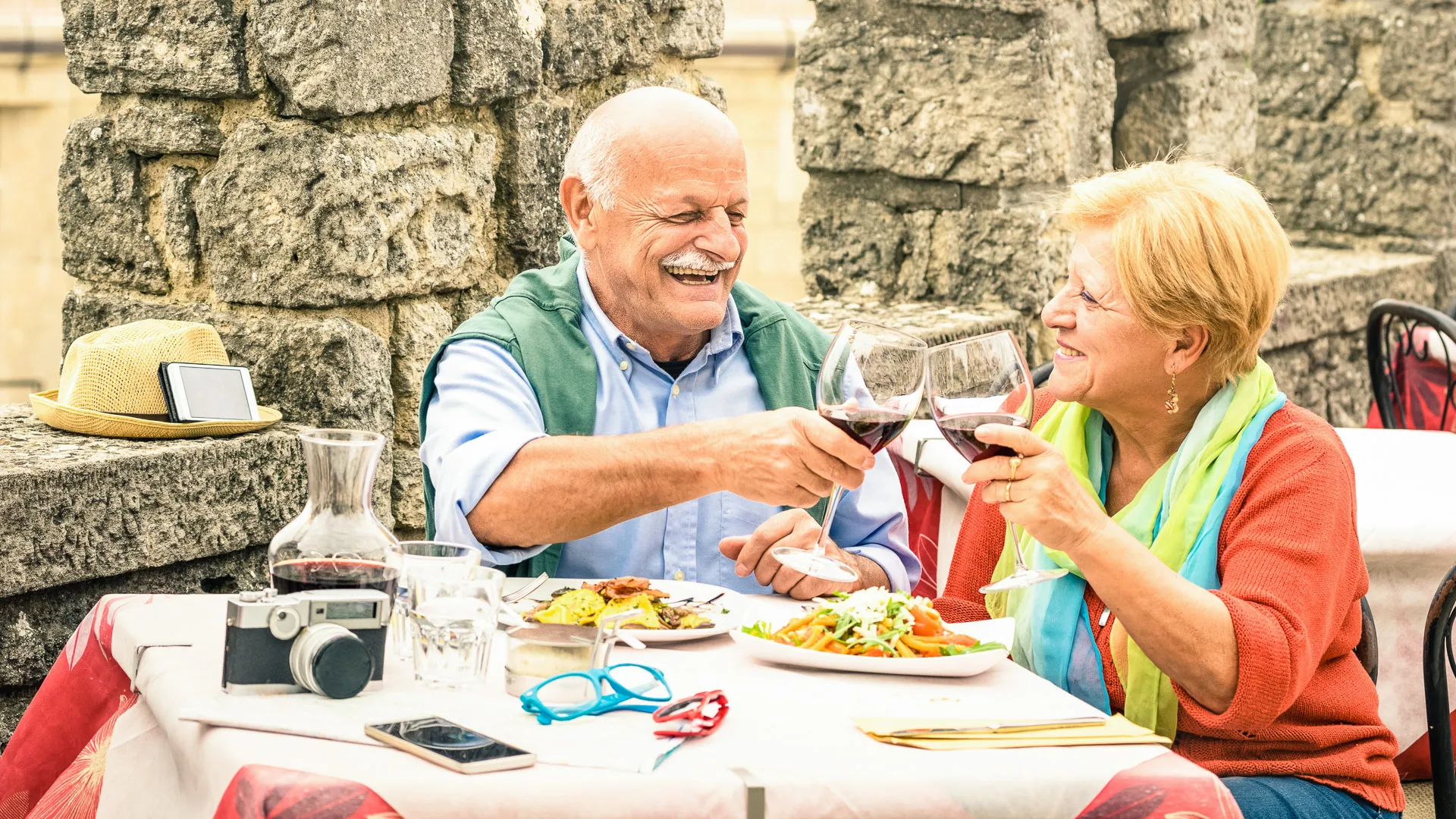 "La dolce vita" translates into "the sweet life" in Italian, and if you are thinking of retiring soon, you might want to set your sights on the nation that is known for pasta, wine, culture, scenery and so much more. But with all Italy has to offer, perhaps it is out of your price range, especially if you are going to be on a fixed budget once you turn in your work badge.
The Italian cities listed "offer a unique blend of lifestyle, culture and amenities, while being some of the most affordable in Italy, making them suitable choices for expats considering retirement there," said James Kinsella, a travel expert from Turtle Trip. "With relatively affordable living costs, your retirement can be as active or as laid-back as you wish."
Truth be told, many expats are retiring and going abroad to spend their golden years in many places around Europe, with Italy being a mecca for retirees. There are a lot of cities in Italy that are actually affordable and fit the cost of living requirements for a good number of expats.
GOBankingRates got in touch with a few travel experts and retirement planners to find six surprisingly affordable places to retire in Italy. Please note that all data provided was sourced from Nomad List.
Palermo
Cost of Living for Expat: $1,651 per month
"Palermo, as the vibrant capital of Sicily, offers an enticing cultural mosaic," said Andrew Latham, certified financial planner and managing editor at SuperMoney. "Its affordability, especially compared to cities in northern Italy, makes it an attractive option. To retire comfortably in Palermo, you might want a retirement income of roughly $23,700 annually."
"Palermo is a multicultural city with a mix of Byzantine mosaics, Arabesque domes and frescoed cupolas," added Kinsella. "The slower pace of life here appeals to many retirees, and its diverse history means there's always something new to learn. Many retirees attend local gatherings or volunteer to help preserve the city's historic landmarks. Living like a local is very affordable, with family-run cafes serving cheap but hearty meals for under €10 and a cup of good wine from just €1."
Make Your Money Work Better for You
Padova
Cost of Living for Expat: $1,748 per month
"Known for its well-preserved historical sites and home to one of the world's oldest universities, Padova offers a serene and intellectual atmosphere," said Kinsella. "There's a well-structured public transport system that makes it easy to get around."
"For book lovers, Padova is a paradise," Kinsella continued. "Thanks to its numerous libraries and literary events, you can join local reading clubs or indulge in book-themed excursions throughout the city."
Turin
Cost of Living for Expat: $2,098 per month
"Turin offers a mix of historical architecture and modern amenities," Kinsella described. "While the city has a business atmosphere due to its automotive industry, it also features a diverse arts scene, from film festivals to art galleries."
"Turin is known for its coffee culture, and many expats become regulars at the city's historic cafés," continued Kinsella. "There's nothing like enjoying a cup of espresso while reading a newspaper at a century-old café to make you feel like a true local."
Cagliari
Cost of Living for Expat: $2,142 per month
"Cagliari, with its mesmerizing coastal views and tranquil ambiance, offers a relaxed pace of life," Latham described. "If you're dreaming of serene sunset walks along pristine beaches, Cagliari might be your spot. To maintain a comfortable lifestyle in this Sardinian paradise, an annual retirement income of about $30,800 would be recommended."
Bari
Cost of Living for Expat: $2,290 per month
"Bari offers a relaxed lifestyle by the sea," said Kinsella. "It's a well-equipped city but not overly crowded, offering a more authentic Italian experience. Its historical Old Town is a labyrinth of streets that is nothing short of magical."
"For foodies, Bari has some of the best seafood in Italy," Kinsella noted. "The mussels here are especially good, and you must try their famous dish of 'riso, patate e cozze' (rice, potatoes and mussels). Expats can take cooking classes from local chefs to learn how to prepare regional specialties like orecchiette pasta and marinated anchovies."
Make Your Money Work Better for You
Naples
Cost of Living for Expat: $2,378 per month
"Naples offers a feast for the senses, from its world-famous pizza to its rich historical sites like Pompeii," said Kinsella. "Living in Naples, you're just a short drive from the Amalfi Coast, offering the chance for endless weekend escapes.
"For those who enjoy cultural events and festivals, Naples has something happening almost every week, whether it is a religious procession or a music festival," Kinsella added.
Bologna
Cost of Living for Expat: $2,557 per month
"Bologna is not just a city; it's an experience, especially for gastronomes," Latham explained. "As Italy's culinary capital, every corner has a story, every dish an age-old tradition. Even though the cost of living is higher than in Palermo and Cagliari, it's more affordable than in Rome or Milan. A retirement income of approximately $36,700 annually would allow you to savor all the flavors Bologna has to offer without financial strain."
"While these cities provide different vibes and experiences, they all offer relatively affordable living costs for retirees," Latham concluded, advising that before making a move, always consider your personal lifestyle choices, future healthcare needs and any potential travel plans, as these can influence the income you'll need.
"I recommend living there for two or three months before making any long-term decisions. Some places are perfect vacation spots but not a good fit for long-term living," Latham suggested.
Photo Disclaimer: Please note photos are for representational purposes only. As a result, some of the photos might not reflect the locations listed in this article.
More From GOBankingRates

BEFORE YOU GO
See Today's Best
Banking Offers