Upside App: Is Getting Cash Back a Smart Way To Boost Your Savings?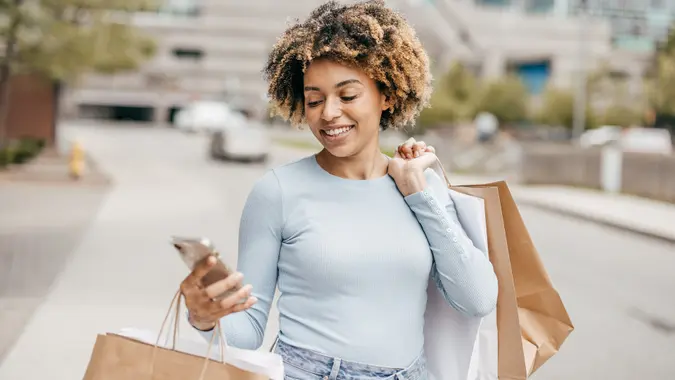 kate_sept2004 / iStock.com
You probably already know your cash back options when it comes to credit cards. But have you explored other ways to earn cash back that can be used without (or in addition to) a cash back card?

Learn: How To Get Cash Back on Your Everyday Purchases
There's a proliferation of apps that allow you to earn cash back on your everyday purchases. The Upside app is notable among them both for the amount its frequent users earn and for its cash back offers on gas purchases — a real upside of Upside.
How Much Money Can You Get Back With Upside App? 
Cash-back potential depends on the stores you frequent. Upside works with tens of thousands of big-name and local businesses in three categories: restaurants, grocery stores and gas stations. The average offer is 10% back at restaurants, 7% on groceries and 11 cents per gallon on gas. 
Offers differ between participating businesses and can be much higher (up to 45% at restaurants, 30% on groceries and 25 cents per gallon of gas) but overall you should expect to see offers closer to the average. You claim the offers that work for you as you go about your life, accumulate cash back and can cash out to your bank account, PayPal or a gift card.
Cash back at restaurants can be earned when dining in, getting takeout or ordering delivery directly from the restaurant (but not through third-party delivery services such as DoorDash) — just make sure you get a receipt. And cash back on groceries is earned on your entire cart, not just specific items.
Frequent users of the Upside app make an average of $340 annually. That's a solid amount to put back into your savings — about three times more money than users make with other leading rewards programs. Don't forget: With Upside, you can double dip. The app's offers are valid even when you're already using a cash-back credit card or store loyalty card.
Make Your Money Work Better for You
Take Our Poll: Who Has Given You the Best Money Advice You Have Ever Received?
Potential Downsides of The Upside App
While Upside works at tens of thousands of merchants across the U.S., it isn't available everywhere. Fortunately, the Upside has a feature that will help you navigate to the correct locations.
You also should remember that there's no discount at the time of purchase, because Upside does not work like a coupon or discount code. You'll have to wait for your purchase to be verified to receive your cash back. 
Is Upside App Right for You?
When it comes to cash back from your regular spending, every little bit helps and it will probably add up faster than you think. If Upside offers cash back at businesses where you often spend money and you can wait for your purchases to be verified to get your cash back, there's little downside.
More From GOBankingRates