6 Ways Every Woman Should Be Investing in Herself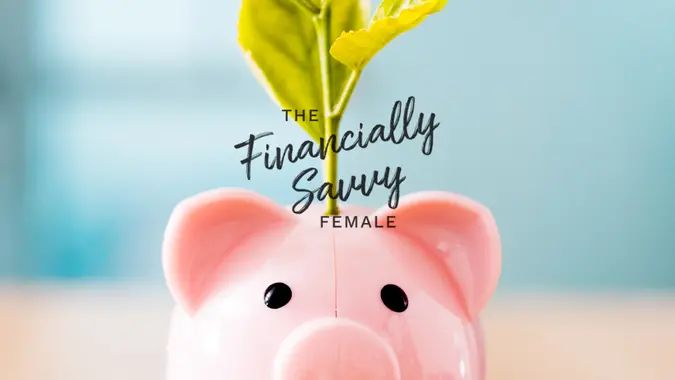 baona / iStock.com
No matter what your financial circumstances are, there are a few ways you can improve your money outlook by investing your time and funds wisely. And while, yes, investing in the market is one of the ways to do this, it's not the only way. In today's "Financially Savvy Female" column, we're chatting with Carly Hensley, CFS, a financial advisor with Merit Financial Advisors in Charlotte, North Carolina, about a few of the ways every woman should be investing in herself.
Invest In an Emergency Fund
Before you invest in anything else, invest in an emergency fund — money you have set aside "just in case."
"Something I think is a good starting point, just from personal experience, [is] an emergency fund," Hensley said. "When you don't have one and then you have an emergency arise, you're stuck dealing with credit. That can really be an issue, especially going into retirement. You don't want your emergency fund to be your credit card."
Ideally, you should set aside three to six months worth of living expenses in a cash account.
"We know cash doesn't make anything today — that is OK," Hensley said. "It is OK to have three to six months in cash that doesn't make anything because that [emergency fund] is important to have. You probably don't want to have more than that because of the fee you're paying in inflation, but you definitely want to slowly build that three to six months [fund]. Even $1,000 is a good starting point."
If three to six months worth of expenses seems daunting, Hensley suggests starting small.
"At the beginning, put $25 to $50 per paycheck into cash so that you can access it in an emergency," she said. "Just building up that first $1,000 is the first key place to get started."
Invest In Your Earning Potential
Invest your time in ways that can up your earning potential, whether that's through acquiring new skills on your own, taking online courses or obtaining additional certifications. Not only will this pay off in the short term when you get that higher paycheck, but it will help your future self as well.
"If you think about saving a percentage of your pay into your 401(k), that pay [amount] makes up a huge piece of that puzzle," Hensley said. "That income makes a huge difference because the higher the income, the more dollars that is. You think about somebody that makes $40,000 versus $80,000 a year — that's double what you're putting in."
Invest In Your Retirement
Even if you're still decades away from retirement — and especially if you're nearing retirement — investing funds into a retirement savings account is a must. The easiest way to do this is to set up automatic payments into an employer-sponsored retirement plan, such as a 401(k) or 403(b).
"You've got to get this autopilot on," Hensley said. "Give the allocations and get it going. Once you get it set up, it's on autopilot — it's slow and steady wins the race. It's amazing to see how much it can grow, and see how much it empowers you to see that you're doing something about your future."
Hensley also recommends setting up your plan to automatically increase your contribution percentage each year. She also emphasizes the importance of rolling over your 401(k) if you switch jobs.
"If you change jobs, make sure you move it to the next plan," she said. "You don't have to start over every time."
Invest In an IRA or Brokerage Account
In addition to your employer-sponsored retirement account, you may want to invest additional funds into an outside account.
"A lot of times with a 401(k), there are only so many choices," Hensley said. "You can't normally buy individual stocks, so a lot of times you're going to do that outside of the plan. If you're on a short time horizon, you would do a brokerage, but if it's something that's for retirement that you want to do outside of your 401(k), then you would probably do a Roth IRA. Both of those buckets can hold individual stocks."
When it comes to picking individual stocks, Hensley recommends "buying things that you know, like and use, and things that you think are long-term growth opportunities."
"It's fun to see what it can do as far as growing a separate account that's really your thing," she said. "[It can be] a way of feeling more engaged and involved."
Invest In Your Financial Knowledge
Investing in an individual account often sparks a desire to learn more about finances, Hensley said.
"I find that women start asking me, 'What are some books I can read about investing?' Then they're really wanting to learn more about what they can do."
But you don't have to take that step to start investing your time into increasing your financial knowledge.
"There are books, there are a lot of good podcasts today, there are blogs," Hensley said. "LPL has a research page that anyone can access, and they put a new blog up every day about what's going on in the market. There's a lot out there — you just don't always know it's there."
Invest In Professional Help
Building a team of financial professionals can be a worthwhile investment. Hensley recommends having a financial advisor, tax professional and estate planning attorney who you can rely on.
"These are the three professionals in our world that we believe it's good to have," she said. "Those are the three professionals that would really be able to help you with anything that came up in any financial area of your life."
GOBankingRates wants to empower women to take control of their finances. According to the latest stats, women hold $72 billion in private wealth — but fewer women than men consider themselves to be in "good" or "excellent" financial shape. Women are less likely to be investing and are more likely to have debt, and women are still being paid less than men overall. Our "Financially Savvy Female" column will explore the reasons behind these inequities and provide solutions to change them. We believe financial equality begins with financial literacy, so we're providing tools and tips for women, by women to take control of their money and help them live a richer life.
More From GOBankingRates