Avoid These 4 Financial Mistakes Following the Loss of a Partner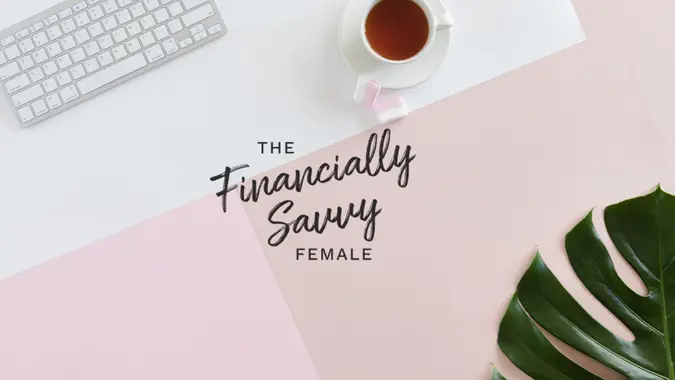 Amax Photo / iStock.com
Following the loss of a partner, your finances are likely a low priority, so it's easy to make some money missteps during this time. In today's "Financially Savvy Female" column, we're chatting with Rachael Burns, CFP, financial planner and founder of True Worth Financial Planning, about the common mistakes women make after losing a partner and what they should do instead.
Get Your Questions Answered: Ask The Financially Savvy Female
Stay in the Know: Read More From the Financially Savvy Female
Mistake No. 1: Rushing Into Major Financial Decisions
Although there are some financial moves you should make immediately following the loss of a partner, other decisions are better left for when you are in a better state of mind.
"Identify which decisions must be addressed immediately and which decisions can be put off until later when you're feeling less overwhelmed," Burns said. "Your cognitive abilities are impaired while grieving, and you need to conserve your mental and emotional energy. Be kind to yourself, and don't tackle more than is absolutely necessary."
Important: 41% of Women Don't Have an Emergency Fund — Here's Why That's a Huge Issue
Mistake No. 2: Not Reassessing Your Budget
Your financial circumstances have likely changed, so you will likely need to alter your spending behaviors.
"Rather than continuing your usual spending, you should see how your income and expenses will be impacted by the loss of your spouse, and make any adjustments necessary," Burns said.
Helpful: How To Assemble Your Financial Dream Team
Mistake No. 3: Not Updating Your Estate Plan
"Spouses often appoint each other as beneficiary and power of attorney, so when one spouse passes away, it's critical that the surviving spouse update their estate plans," Burns said. "They need to appoint someone to help them with medical and financial decisions in the event of incapacity, and they should review their successor trustees and make any changes if needed."
More Financial Tips: 6 Steps You Should Take To Increase Your Financial Confidence
Mistake No. 4: Lending or Gifting Money to Loved Ones
"Once someone receives an inheritance, friends and family members may come out of the woodwork asking for financial help," Burns said.
Before agreeing to give any loans or handouts, take some time to consider the requester's intentions as well as how this will affect your own financial well-being.
"It may be hard to decline these requests during such an intensely emotional time, but it's important that you make sure your own financial needs are taken care of before you can offer assistance to others," Burns said.
GOBankingRates wants to empower women to take control of their finances. According to the latest stats, women hold $72 billion in private wealth — but fewer women than men consider themselves to be in "good" or "excellent" financial shape. Women are less likely to be investing and are more likely to have debt, and women are still being paid less than men overall. Our "Financially Savvy Female" column will explore the reasons behind these inequities and provide solutions to change them. We believe financial equality begins with financial literacy, so we're providing tools and tips for women, by women to take control of their money and help them live a richer life.
More From GOBankingRates