The Best Investment Lessons We Learned From Monopoly

5 min Read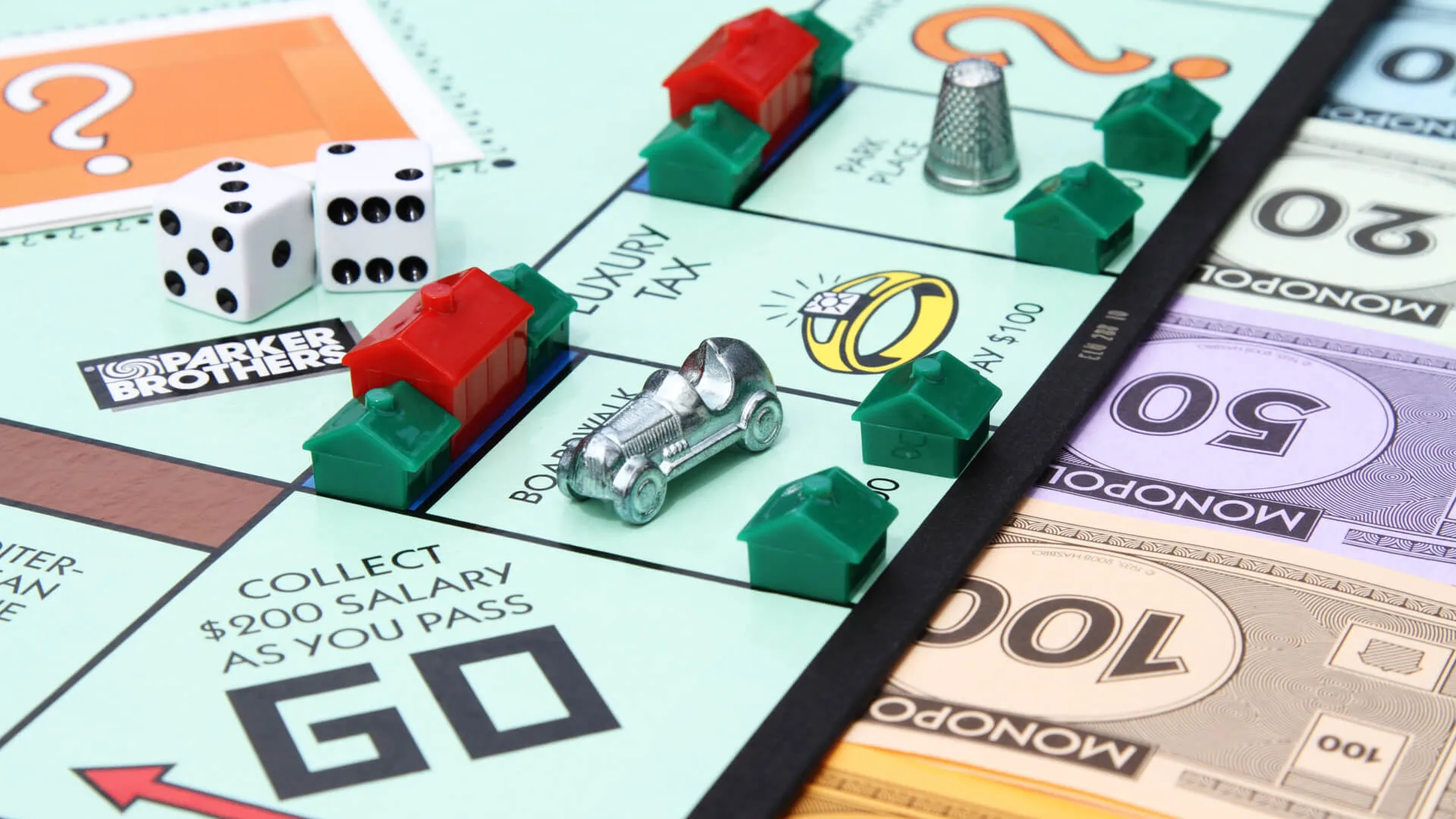 Monopoly is one of the most loved board games in American history. For many kids, it's likely their first introduction to the world of real estate and finance, although that fact may get lost in their simple enjoyment of the game. Yet for children and adults alike, the game of Monopoly has some important financial lessons to teach.
To be a top Monopoly game player, you'll have to understand some of the very same strategies that can help you succeed with your real-life finances. Here are some of the best investment lessons you may have unwittingly learned from Monopoly and how you can apply them to your own financial life.
Last updated: Feb. 22, 2021
Invest as Early as You Can
In Monopoly, you can't win the game unless you invest in profitable properties. When you land on a property, in most cases it makes sense to snap it up before one of your competitors does. Over time, you'll earn more rent as other players land on your properties, and you can use that money to reinvest in houses and hotels, generating additional income.
The same principles apply to general investing. The sooner you can get in, the sooner you can earn money on your investments. Over time, your investments benefit from compound interest, just like your undeveloped Monopoly property "compounds" and grows into houses and hotels.
See: Surprising Ways Gen Z and Millennials Are Worlds Apart Financially
Diversify Your Holdings
The key to winning at Monopoly isn't to own the most expensive properties. Rather, you want to diversify your holdings and acquire a wide range of titles. This way, even if some of your properties just aren't generating any income, your other properties are likely to. The same is true with your investments. At any given time, some of your investments may be underperforming, but if you have a wide range of investments, some are likely to be doing well at the same time others are performing poorly. Diversified holdings, whether in Monopoly or in real life, are likely to reduce your risk and improve your overall performance.
Build an Emergency Fund
If you go bankrupt in Monopoly, you lose the game. If you go bankrupt in real life, you don't "lose the game," but you're definitely behind the eight ball for as long as a decade. In both cases, bankruptcy is an option of last resort. Building an emergency fund is a great way to help stave off bankruptcy both in Monopoly and in your personal financial life.
Players of Monopoly learn early on that although you have to buy properties to ultimately win, you also have to protect your cash hoard so that you can both invest in additional properties and pay all your bills when they come up, like rent for landing on another player's properties or various game penalties like the luxury tax. The lesson applies to real life as well — you never know when an unexpected expense will pop up, and having a cash hoard can help you survive the blip without digging into your investments or borrowing money.
Learn How To Negotiate
It can be hard to win at Monopoly without having the ability to negotiate, and the same is true in life as well. In Monopoly, a good negotiator can swap properties with other players and make deals to improve their wealth. In real life, negotiation can help you lower the fees you pay advisors or get you a better price for the house of your dreams. Being able to strike a bargain is a great way to improve your overall financial standing, and it's a skill you can hone by playing Monopoly.
Read: McDonald's and 41 Other Franchises That Could Make You Rich
Have a Plan, but Be Open to Opportunity
When you start a game of Monopoly, it's good to have a plan as to how you want to build your empire. However, any game that literally relies on the roll of the dice means that there's an element of chance involved. And while fate can bring misfortune, it can also bring opportunity. To succeed in Monopoly, you can get only so far by making a plan — you must also be open to opportunity knocking at the door.
And so it is with your personal finances as well. You should definitely have a financial road map for your life, planning out how to save for your retirement, your kids' education, your emergency fund and more. However, you must also be on the lookout for opportunity. For example, 2020 was a difficult time financially for many households, but those who kept their jobs and had savings were able to take advantage of the lowest mortgage interest rates ever. You're likely to run across many financial opportunities in your life, so have your plan, but keep an eye open for what fate brings your way.
More From GOBankingRates
About the Author