Best Money Advice Millennial Parents Can Give to Gen Z Kids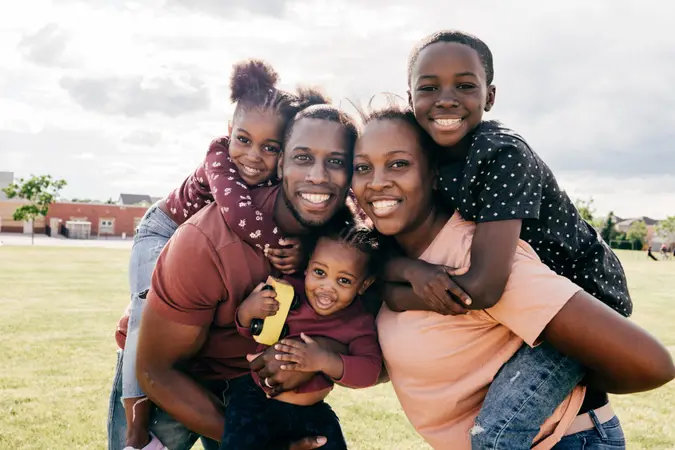 kate_sept2004 / Getty Images
Many millennials are now in their 40s and parents to Gen Z, and Gen Alpha, kids. Teaching children about money will be a key aspect in setting the foundation for financial literacy early in life and keeping the conversation going as these children start to grow up.
What pearls of financial wisdom will millennial parents share with their children? GOBankingRates spoke with four millennial parents about the financial advice they plan to teach their kids.
Invest in Yourself First
Elizabeth Rummage is an elder millennial parent to two Gen Z kids and a Gen Alpha child. The best money advice she can give her children is to invest in yourself first. 
Here's how investing in yourself breaks down:
Take care of your basic needs. Rummage said this includes food, housing, health and an emergency fund.
Save for retirement early. If your first job offers a retirement match, take advantage of any match opportunities offered by your employer. Retirement may be the last thing on your mind when you first start working, but early savings make a big difference later in life.
Don't stay financially stagnant. "If you find your basic psychological and safety needs are not being met by your current income, don't stay stagnant and struggle. Use a budgeting app to delegate your actual income on hand to the best of its potential," said Rummage.
Invest Early
Adam Yosim, account director at 5WPR, is a millennial parent who advises starting investing early — as soon as your child gets their first job. "Even an amount as little as $100 a month into a Roth IRA can go a long way," said Yosim.
Yosim also recommends Gen Z follow a "set it and forget it" approach to investing. "Just pick a domestic and international ETF which automatically gets drafted from your bank account and invested on a monthly basis."
Credit Cards Are for Emergencies
"If you must use a credit card to generate credit, use them to pay for gas or groceries, then immediately pay the balance off in full to avoid high APR and getting over your head in debt," said Rummage.
Enroll in Community College
Several millennial parents GOBankingRates spoke to implored Gen Z and Gen Alpha to obtain a college degree, but try to avoid taking out massive student loan debt. 
Explore scholarships and grants where you may be eligible to receive financial aid. Additionally, Rummage recommends enrolling in a community college. Complete your general education courses and earn an associate's degree. Then, transfer to a state university to complete your degree goals.
Think About the Short-Term and Long-Term
Shari Stamps, founder of Navigating Parenthood and millennial mom of five, recommends thinking about the short- and long-term when it comes to money.
Stamps uses the example of long-term financial planning where Gen Z and Gen Alpha will want to create an IRA as soon as possible and max it out every year. In a short-term plan, Stamps said to create a monthly spending plan with your income, goals and what you have to spend, save and give.
"For both the short- and long-term, try to add $5 a day into your savings," said Stamps. 
Evaluate Your Time and Money
Danielle Miura, CFP and founder of Spark Financials, said a money tip she plans to introduce to her daughter is not to miss the important detail of evaluating your time and money.
Miura said many people think they can become wealthy by only saving and investing their money. However, those who are too stingy may stop themselves from gaining new opportunities and even financially hurt themselves in the long run. 
Miura uses the example of how the COVID-19 pandemic turned many individuals into DIY renovators. They likely saved themselves money by doing certain things themselves, but did they evaluate how much time and energy they had to consume to complete the renovation?
"Money and time are a game of push and pull," said Miura. "Having a balance between the two is important."
More From GOBankingRates