Is It Better To Buy a Car or House First?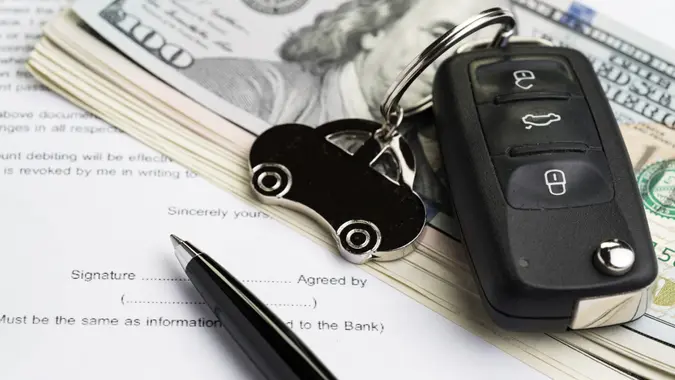 Nuthawut Somsuk / Getty Images/iStockphoto
Buying a car and buying a home are both major investments. Although saving for a down payment on a car is easier to achieve, is that money better being put toward a down payment for a home? Is it better to buy a car if you're still years away from being able to afford a home? Which is the better investment?
Experts: Here's How Much You Should Have in Your Checking Account
Plan: With a Recession Looming, Make These 3 Retirement Moves To Stay On Track
GOBankingRates posed this question to a number of financial experts. Here's what they had to say.
It Depends on Your Goals and Lifestyle
Jay Zigmont, Ph.D., CFP, founder of Childfree Wealth, said there isn't a straightforward answer — it really depends on the individual.
"To start, buying a house is not a requirement in life," he said. "For some people, particularly people who are a bit more nomadic, renting may be a better option than buying a house. There are other ways to get exposure to real estate investing than buying a house."
If you're in the camp where you eventually want to buy both, it's important that you think about utility, rather than "investment" potential.
"A car is not an investment," Zigmont said. "Your car is a tool that allows you to do things. For many people, a car is a requirement for getting to work and living their life. Cars go down in value over time and with more miles. A house can be an investment, but often the house you would buy as an investment is different than the one you would buy to live in."
If You Need a Car, Buy a Car First
"If you need a car to travel to/from work, then the car makes the most sense to be your first purchase," said Joel A. Larsen, CFP, principal at Navion Financial Advisors. "On the other hand, if you live in a city where there is reliable public transport, then the home becomes your first choice."
Larsen also said that while a home is a better investment, that doesn't mean you need to prioritize buying one first.
"Neither a car or a home are investments in the sense that you would sell them without buying another," he said. "They are both 'use assets' until sold. A home could very well increase in value, while cars seldom do. In either case, if you plan to finance the purchase, make sure your emergency fund is sufficient to continue making payments for six months to a year in the event you become ill and can't work or lose your job."
Todd Stearn, founder and CEO of TheMoneyManual.com, also recommends buying a car first if you need one.
"As they say, you can sleep in your car, but you can't drive your house," he said. "Not everyone has access to public transportation or can work from home. If you need a vehicle in order to make money, prioritize it. Just be smart about it. Consider purchasing a used car brand that has top ratings for reliability."
Take Our Poll: What Are Your Financial Priorities in 2023?
Stearn warns against prioritizing buying a home no matter what, as it may not be the best choice for you.
"For many people, buying a home is a serious financial commitment," he said. "In addition to the down payment, closing costs, monthly mortgage payments and cost of inevitable repairs, you're counting on being able to maintain or increase your income. If you don't feel stable in your career, you might want to hold off on planting roots. Remember, your home is not guaranteed to increase in value beyond the rate of inflation."
If you eventually want to buy both a car and a home, Stearn does note that buying a car first can impact your ability to secure a loan for your home purchase.
"Lenders often use the 28/36 rule when deciding to extend you credit for a big purchase like a home, so your housing expenses shouldn't be greater than 28% of your annual income, and your total debt shouldn't be more than 36% of your annual income," he said. "And what is a big contributor to your total debt? Yep, that car payment."
Buy a Home First, if You Can
"Real estate typically appreciates over time and should be prioritized over a vehicle, if possible," said Michael Gifford, real estate expert and CEO at Splitero. "Vehicles usually depreciate the minute they are purchased and driven off the lot. If a consumer is deciding between buying a car or a home first, a home will be a better investment for them in the long run."
However, it's important to not rush the process and only buy a home if you are financially ready.
"Buying a home is complicated and should start with loan qualification," Gifford said. "After the pre-qualification process, buyers can start the search for their home. Potential homebuyers should consider long-term scenarios, considering a change in employment status, income, and the property's resale and rental potential."
More From GOBankingRates