How to Choose an Affordable Financial Planner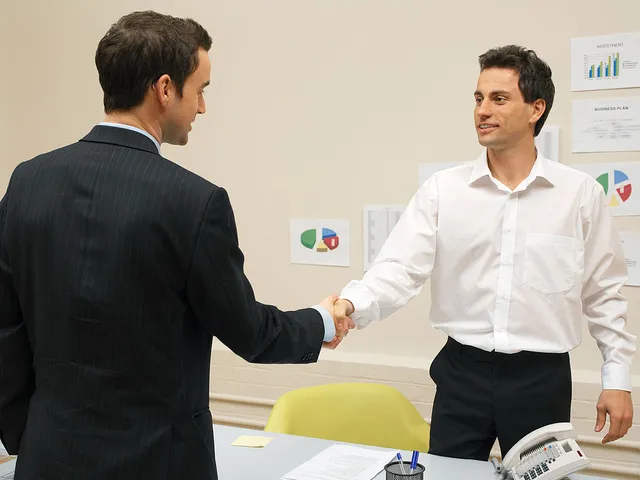 Choosing a financial planner is a decision that shouldn't be taken lightly. In fact, this decision is just as important as choosing a lawyer or a doctor. You are trusting this person with your financial information, and your advisor can offer guidance on how to save for retirement, pay off debt, invest your money, as well as provide other financial advice.
There is no rule that says you need a financial planner to manage your money, but if you have made poor financial decisions in the past, and you need a better, smarter approach, a planner can point you in the right direction.
How to Choose a Financial Planner
The best financial planners can help you in all financial areas of your life, from buying life insurance to growing your bank account. There is, however, a misconception that financial planners only advise those with a huge bankroll. It's true that some planners prefer clients with $250,000 or more in assets, but financial advice isn't limited to the financially stable.
Even with a low net worth, affordable financial planning is available for your modest bank account. It's all about choosing the right planner.
1. Understand How Financial Planners Charge Clients
Do not simply hire a random financial planner from a directory, or one recommended by friends or coworkers. These planners might be good at their jobs and able to provide sound financial advice, but this is the fastest way to break the bank. Cost is an issue, and it is important that you hire a planner within your budget.
Not to say you shouldn't take recommendations and check business directories, but rather than hire the first planner you find, contact multiple planners and schedule face-to-face meetings. This way, you can determine whether you feel comfortable enough with the planner to discuss your financial concerns. Plus, this is your chance to learn how planners are paid and compare their fees.
Fees vary by planner, and you can choose between a fee-only and a fee-based financial planner. There are marked differences between the two; fee-only planners are paid directly by clients in four different ways: Hourly rate, flat fee, annual retainer or a percentage of assets.
Fee-based financial planners, on the other hand, receive commissions from financial products they sell, such as investments and insurance policies. Knowing how your planner receives payment can help you choose the best professional for your budget.
2. Determine the Scope of Work
The scope of work also plays a role in how much you will pay a financial advisor. The more services you request, the more you will owe. While a financial planner can assist in every aspect of your financial life, you might limit their services to one or more aspects, at least until your income increases.
Rather than have the planner work up a detailed financial plan covering debt repayment, retirement, savings, investments and insurance, start slow and focus on ways to build your emergency cushion or retirement account, and perhaps explore life insurance options. This keeps the fee affordable while taking advantage of a planner's financial advice.
3. Consider the Planner's Experience
You might prefer to work with a well-known financial planner in your local area. This is understandable given this person's reputation. He no doubt knows personal finance topics in and out, and with regards to giving your finances a makeover, this professional can deliver.
A good, experienced financial planner won't necessarily turn you down because of a modest bank account. However, if you're working with limited funds, these planners might be outside your reach.
Like any other profession, fees for services are based on education, experience and credibility. Doctors, lawyers and accountants typically charge less at the beginning of their careers, and gradually increase their rates as they gain more clients and experience. Financial planners are no different. The more experienced and well-known a financial planner, the more he will charge.
Of course, working with a new or less-experienced planner might leave a bad taste in your mouth. However, lack of experience doesn't suggest that a planner is incompetent. A planner with two years' experience can have just as much knowledge as someone with a career that spans 10 years. To make the right pick, there are ways to check the history of an affordable financial planner.
Use the advisor-search feature on the Securities and Exchange Commission website, or a comparable service offered by your state. Here, you can check any complaints against the planner. Also, you can ask the financial planner for three to five references. These can include clients and professional colleagues. This can help you determine whether a planner with less experience is credible and capable of managing your personal finances.
Photo credit: reynermedia