Columnist David Lazarus Shares the 2 Things All Consumers Should Be Doing To Protect Themselves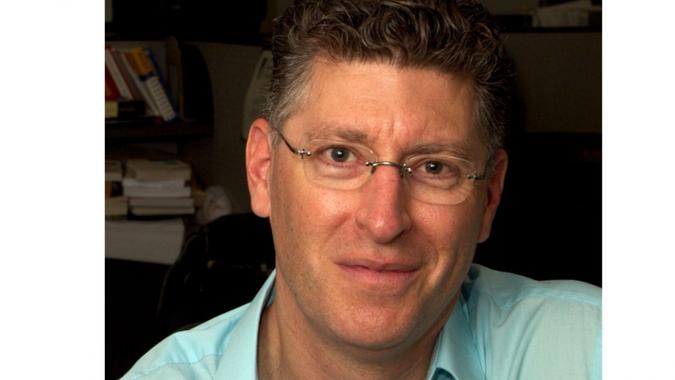 ©Wikimedia Commons
David Lazarus is an award-winning business columnist for the Los Angeles Times, where he reports on consumer affairs. He is also a part-time radio host and makes daily appearances on Los Angeles' KTLA-TV Channel 5. Lazarus' reporting is featured in newspapers across the country and has resulted in a variety of laws protecting consumers.
Recognized by GOBankingRates as one of Money's Most Influential, here he shares what consumers need to be doing to protect themselves and why you should never take shortcuts when it comes to your finances.
Discover: See the Full List of Money's Most Influential and More
What sparked your interest in business and consumer protections?
I fell into business journalism. I was living in Tokyo in the early 1990s and "Japan Inc" was a big story. I accepted a job in the Tokyo bureau of Bloomberg (then just a startup) and took a crash course in covering business and finance. That led to freelance work for Fortune and other publications. Upon my return to the States, I tightened my focus to consumer affairs when I became the consumer columnist for the San Francisco Chronicle. That led to my taking my dog-and-pony show back to L.A., where I grew up, and my current gig as consumer columnist for the L.A. Times and KTLA-TV.
What has shocked you the most during your years of covering these topics?
Not the disdain that some companies seem to show for their customers — that's been a constant throughout my work. Rather, the thing that shocks me most is the inability, or unwillingness, of our elected officials to step up and enact sensible legislation aimed at protecting ordinary people. From healthcare to privacy, consumers are at the mercy of profit-seeking businesses, and most lawmakers have completely dropped the ball when it comes to making sure people are safeguarded from price gouging and abusive practices. In Europe, the guiding principle seems to be that consumers come first. Here it's the opposite. Businesses come first.
What steps should all consumers take to protect themselves in today's increasingly digital world?
First, be mindful of all the sharks in the water. This means exercising caution when visiting websites, opening email and even answering the phone. Second, sign up for credit monitoring and be proactive when it comes to your credit files. If you don't do it, no one will. Oh, and the IRS will never call to say you owe back taxes. They don't do that.
Discover More: Best Money Experts for Each Generation
What's the best financial advice you've ever received?
Don't take shortcuts. While it may be tempting to try to cash in when a company like, say, GameStop is rocketing upward on financial markets, the reality is that you'll almost always be late to the party. Study the "greater fool theory." Understanding how it works will open your eyes to the fact that there are very few get-rich-quick schemes that actually work.
More From GOBankingRates
Jaime Catmull contributed to the reporting for this article.
Last updated: April 22, 2021