Dave Ramsey Advises 'Don't Go Into Debt To Get a Degree' — These 6 Alternatives to College Limit Student Loan Debt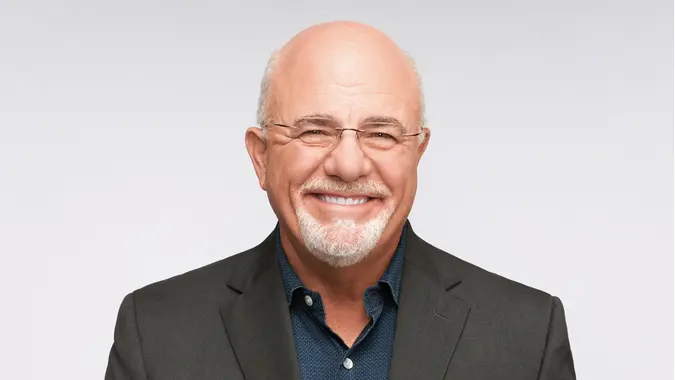 ©Dave Ramsey
Personal finance expert Dave Ramsey has taken a stand on Twitter against the common perception that a debt-loaded college degree is necessary.
"Going to college is not necessary to exist on this planet," Ramsey tweeted on Friday. "Education is absolutely wonderful and vital, and I think everyone who wants to go to college should. Just don't go thinking that a diploma will be your ticket to a successful life. And definitely don't go into debt to get a degree."
Ramsey has long been opposed to the idea of going into debt in exchange for a college education. If getting into debt is the only way for you to pursue a higher education, you might want to consider these 10 alternatives to college that pay lucratively and will limit the burden of your student loan debt.
Enroll in Community College
Who says community college is only for those who don't have more ambitious plans for higher education? Community college can be an excellent and fairly affordable way to kickstart your college career. Bear in mind that after the first two years, you can always transfer to a more "prestigious" four-year university to finish out your bachelor's degree. This may be the most cost-effective way to graduate from, say, UC Davis, without paying the full price-tag.
Become an Apprentice
It sounds somewhat "old school," but becoming an apprentice is still a way to pursue your education after high school. Apprenticeships are often associated with more blue collar jobs such as construction and plumbing, though many reputable tech companies (including Google) also offer apprenticeships. The trades and tech industries often offer well-paying positions.
Enroll in a Coding Bootcamp
Coding is a vital skill that can help just about any professional (who works with a computer) out. Coding bootcamps are in abundance. If a traditional university isn't in your budget, give one of these alternative education centers a chance. You stand to make a very cushy salary. For example, you could go on to become a software engineer. According to Salary.com, entry-level software engineers make up to $84,500.
Start a Business
Are people telling you that you're too young to start a business? Be sure to tell them there are plenty of entrepreneurs who got their start as teens or younger — and some of them are millionaires today. Turn your hobby into a career by identifying a niche need that only you can fill.
Become a Realtor
In some states, you don't even need a high school diploma to become a realtor. This is a career that pays an average base salary of over $96,700 a year in the U.S, according to Indeed.
Get a Job
Many jobs don't require a college degree. Maybe you're already doing a summer gig you love that could transform into something full time — and lead to ample opportunities and upward development. Never say never, and never go into debt over a college education if you don't need to (at least according to Dave Ramsey).
More From GOBankingRates