Dave Ramsey Says You Need To Teach Your Kids About Money Before It's Too Late — Here's Where To Start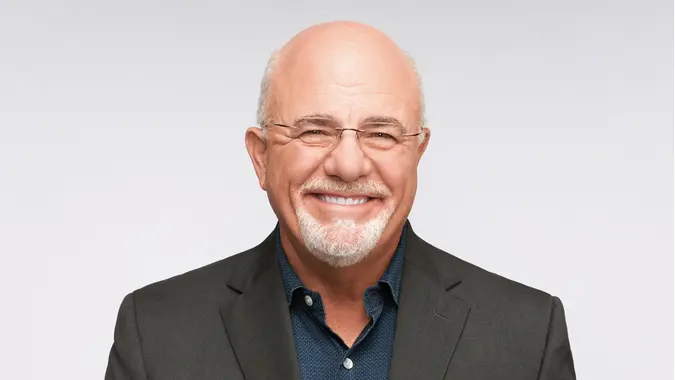 ©Dave Ramsey
Children develop financial habits earlier than you think. Research suggests that by the ages of five to seven, many kids' financial habits are already set — which means that teaching them money skills can and should start early, when they are absorbing new information and are quick to learn by example.
In a new post on X — the platform formerly known as Twitter — financial expert, popular author and podcaster Dave Ramsey stressed the importance of teaching your kids about money before they get taken advantage of by someone less honest.
"Someone is going to teach your kids about money. It will either be you, or it will be a shady car dealer, a credit card pusher on your child's first day at college, a get-rich-quick 'influencer,' or just some scammer who's after their money," Ramsey wrote. "If you want to protect your kids, you need to send them out into the world with some knowledge."
It's a harsh reality but good advice. Ramsey has addressed the issue numerous times in the past on his Ramsey Solutions site, but he's not the only one preaching early financial lessons. Speaking to CNBC Make It, Kevin O'Leary said that when you teach children about money from an early age, "you're doing them the greatest favor ever in their lives."
Personal finance specialist, Ramsey Solutions contributor and Ramsey's daughter, Rachel Cruze, echoed this thinking.
"As a parent, you have to realize that you're training your child to become a great adult," said Cruze. "In order to be successful, they have to know how to handle money, and the best place for them to learn that is from the home. Don't be afraid or intimidated by it."
During childhood, kids are naturally intrigued as they experience everything for the first time. Teaching your kids about finance might seem intimidating, but if you teach them about saving and spending (and debt, credit, interest and investing) now, they'll have sharp money skills for life. Here's where to start.
Start Early
You don't have to hang a money mobile over their crib or read them bedtime stories from financial magazines, but children learn quicker from birth to the age of 5 than at any other point in their life. Teaching them what money is and its value early is a good first step toward building solid lifelong habits.
Learning Through Play
Your kids have years of reading, writing and arithmetic ahead of them, but the pre-school period is the time to learn through play. Mixing in financial lessons through reading (there are tons of great children's books about saving money) and mirroring retail and banking activities at home — and practicing them in the real world through handling money and cards — will encourage them to understand appropriate financial choices and decisions.
Put Them To Work
As Cruze noted, "The worst thing a parent can do is become a human ATM, handing out cash whenever their kid wants to buy something." But you can start your kids saving by buying a piggy bank or starting up a joint bank account, so they can see their money grow in front of their eyes and in their account balance. When they are old enough to help out with chores, even symbolic ones to start, a little compensation or allowance will encourage them to learn good money habits that will help them throughout their lives.
More From GOBankingRates