Dave Ramsey Reveals Why 'I Love Automatic Payments'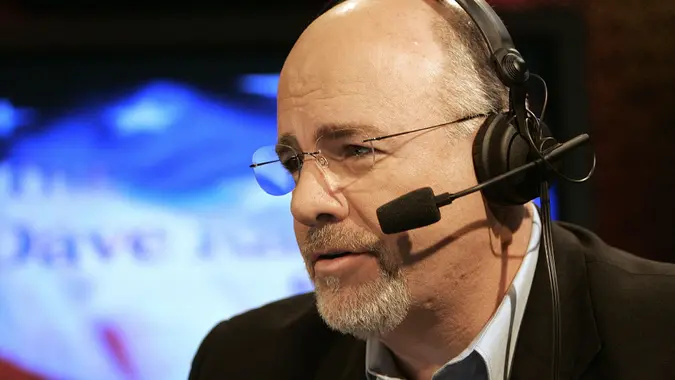 Ask many individuals who work in the personal finance space and they'll tell you one of the best decisions you can make with your money is to set up autopay for everything from saving for retirement to paying the bills. 
Money expert Dave Ramsey is also an advocate for autopay. On June 22, Ramsey tweeted from his Twitter account that he has mutual funds that automatically tap his checking account and all of his utilities are set up on automatic payment. "This way, I never miss the early payment discounts, and I don't have to worry about payments being late," Ramsey tweeted.
What makes choosing automatic payments such a savvy financial decision?
Automating Turns Financial Decisions Into Good Habits
It's a wise approach to automate retirement and savings contributions. 
Robert R. Johnson — CFA and professor of finance at Heider College of Business, Creighton University — said people who automate as many financial decisions as they can, like saving money, are able to turn these decisions into habits. 
Johnson uses the example of having a certain amount of money taken out of each paycheck and put directly into an investment fund, like a low-cost index fund. 
"This strategy means you will be putting money into the market whether stocks are rising, falling or treading water," Johnson said. "You will practice dollar cost averaging and build significant wealth over the long run."
However one wants to enroll in autopay is up to their preference. Some may decide to have a specific dollar amount or salary percentage taken out of every paycheck and put in a retirement or savings plan. 
The biggest advantage of automatic plans is in their behavioral underpinnings. 
"If we are enrolled in an automatic savings plan, inertia and the inherent laziness of people tend to work in our favor," Johnson said. "That is, once enrolled in an automatic savings plan, people tend to stay enrolled."
More From GOBankingRates