David Bach: Here's the No. 1 Mistake To Avoid If You Want To Save Money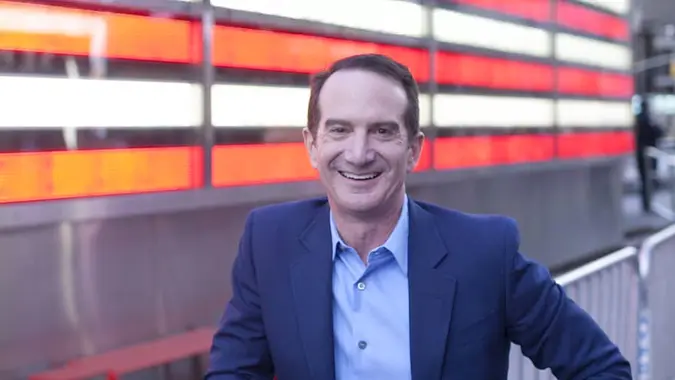 David Bach, a prominent financial entrepreneur, speaker and bestselling author of renowned books like "The Automatic Millionaire," "Smart Women Finish Rich" and "Start Late, Finish Rich," is widely recognized as an invaluable resource in the realm of personal finance. Based on his experience, he thinks it's a huge mistake not to automate your financial life.
What does this mean exactly? Automating your life/finances is putting systems into place so that a portion of your income is saved automatically — before you even have time to think about it. By adopting automated systems, Bach says people can more easily navigate their financial affairs and pave the way for a brighter economic future.
Here are the main reasons Bach says you should automate your financial life, particularly through the implementation of one of his core teachings, the "pay yourself first" plan.
The Power of the 'Pay Yourself First' Plan
Bach emphasizes that the first critical step in automating your financial life is to prioritize a "pay yourself first" plan. This concept involves allocating a portion of your income toward savings before any other expenses. The magic formula is to save one hour's worth of income per day. For instance, if you work from 9 a.m. to 5 p.m., you would save the earnings from 9 a.m. to 10 a.m. into your designated savings account or retirement fund.
Ensuring Long-Term Financial Security
By consistently implementing the "pay yourself first" plan, you can establish a solid foundation for long-term financial security. The key lies in automating this process so that the designated amount is always deducted from your paycheck or account, ensuring consistent savings over time. As Bach says, "The only way you're going to be successful is by automating your financial life." By doing so, you reduce the risk of spending the money impulsively and increase the chances of building a substantial nest egg for the future.
Addressing the Savings Crisis
Bach highlights a concerning statistic: The average American currently saves less than 15 minutes of their income per day and has less than $400 in savings. This alarming trend indicates a savings crisis, where many individuals struggle to set aside money for emergencies, investments or retirement. The solution? Again, Bach says to automate, automate, automate. He says that if you do that, "you'll never have to worry about money for the rest of your life."
Overcoming Impulsive Spending
One of the primary reasons individuals fail to save is their tendency to spend money on nonessential items or indulgences. Bach notes that while millions of people spend money daily on coffee or plan to purchase expensive gadgets, they often neglect their savings. Automating your financial life redirects your focus toward saving first, reducing the likelihood of impulsive spending on unnecessary items.
Remember: Make It Your Mantra
If you can approach your finances from the "pay yourself first" standpoint and make it your mantra, you're on your way to becoming an automatic millionaire. By making savings a priority, you shift your mindset toward building wealth and securing your financial future. Bach says that when you pay yourself first, "you put yourself first."
More From GOBankingRates