Money in Crisis: How To Rebuild Your Savings After a Natural Disaster or Other Emergency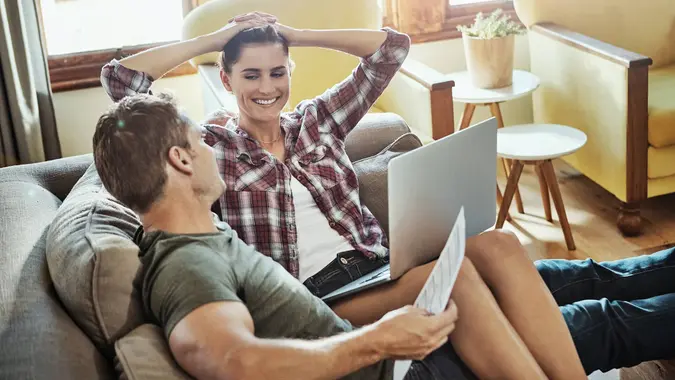 gradyreese / Getty Images
Building up an emergency fund is one of the smartest things you can do with your money. If you lose your job, wreck your car or get hit with any other expensive surprise, those savings can help you get through it and avoid racking up debt. But what do you do when that emergency forces you to start from scratch?
Next: Costco Black Friday Deals You Shouldn't Pass Up
Also: 5 Things You Must Do When Your Savings Reach $50,000
Eating through your savings during a financial rough patch can be a frustrating situation. But remember: That's what the money was for. You're going to be OK — and your savings can be rebuilt. Here's what to do.
Set an Attainable Goal
Before you get started on replenishing your savings, it's important to come up with a plan first. "Don't set a goal for yourself that you know you won't be able to achieve — you'll end up frustrated," said Paul Sundin, a CPA and tax strategist at Estate CPA. Instead, start small (and realistic). 
For example, instead of saying, "I need to save up $10,000 ASAP," try focusing on saving one month's expenses. Once you've accomplished that, set your sights on another month of savings. It may take some time, but you'll eventually get back to that $10,000 you started with.
Assess (or Start) Your Budget
Once you know how much money you need to save, get your budget in order so you have a road map for getting there. "Start by reviewing your financial accounts and make sure you know where you stand in terms of your net worth, or assets minus liabilities," said Brittney Castro, a CFP with Mint. Then see how your savings goal fits into the equation. 
If you need some help, a free personal finance app like Mint can do the heavy lifting by compiling your transactions, providing a snapshot of your net worth, creating custom budgets and tracking your progress. "By using your budget as your tool, you can find a plan to help you save more by eliminating unnecessary spending or increasing your earnings," Castro said.
Take Our Poll: How Long Do You Think It Will Take You To Pay Off Your Credit Card Debt?
Cut Unnecessary Spending
Speaking of cutting spending, it's a painful but crucial step in the process. Look for ways to reduce your discretionary spending (hint: that's nonessential expenses that take up a big chunk of your income). Maybe you can buy in bulk and try meal prepping. Or downgrade your streaming services to include ads. Maybe ditch your car for public transportation or move to a smaller apartment. The level of sacrifice you take to reach your savings goal is up to you.
Keep in mind that you don't have to live on less forever. The goal is to beef up your savings as quickly as possible so you have that financial safety net in the event of another hardship. 
Take a Break From Your 401(k)
Though you've probably heard that saving for retirement should be a top priority, it's OK to put your retirement savings on pause while you get your short-term savings back on track. If your employer offers a match, it's smart to contribute the minimum to earn it (hello, free money), but don't worry about saving any more than that until you have an emergency savings fund again. 
Consider a Side Hustle
If you want to supercharge your savings, a good way to do it is by increasing your income. But that doesn't necessarily mean picking up overtime or a second job. "Consider looking for a side gig that allows you to earn some extra money to replenish your savings," Castro said. You don't even need a special skill or talent to do it. "Nowadays, there are a myriad of ways to make some extra cash on the side, like selling items you don't need anymore on consignment, working as a virtual assistant, nannying on the weekend, freelance writing, dog walking – you name it," she added. One thing to keep in mind, though: You may need to set aside some of your extra earnings for taxes.
Put Unexpected Money Directly Into Savings
Whether you get a bonus at work, a refund at tax time or a generous birthday check, use the unexpected windfall to bolster your savings. "As tempting as it may be to use the money to treat yourself, you shouldn't," Sundin said. Instead, he said, use the opportunity to be strategic. "If you keep it up, you'll be surprised at how fast you can replenish your savings."
More From GOBankingRates