Are You Due for a Financial Checkup? 10 Ways To Get Back on Track

9 min Read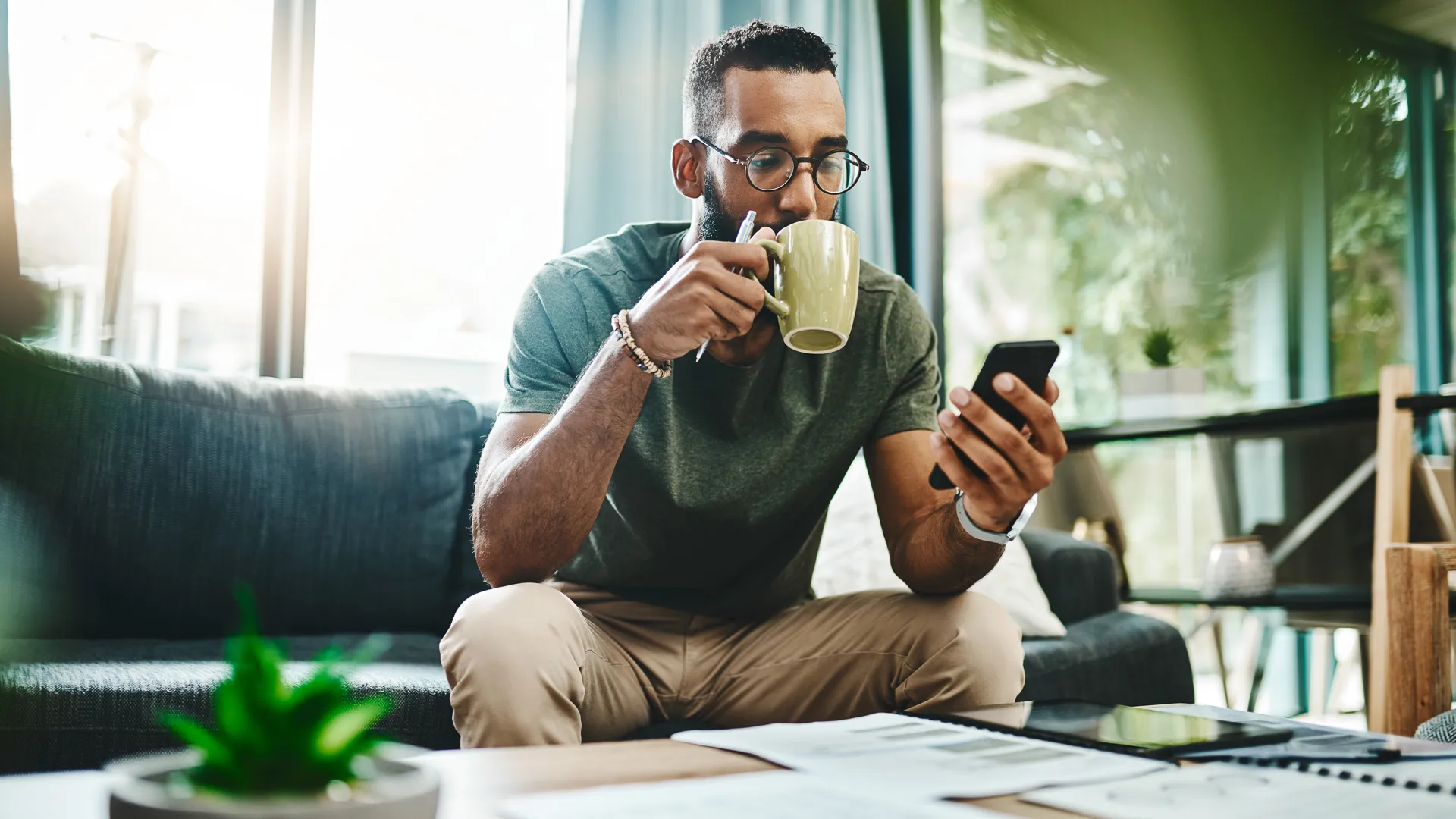 What Kind of Shape Is Your Credit In?
You were always entitled by law to one free copy of your credit report every year, but thanks to the pandemic, you can now get a free copy every week at AnnualCreditReport.com. If you haven't done so in a while, make that item No. 1 on your financial checklist.
"Having an excellent credit score brings rewards across your personal finances, both short-term and long-term," said Karen Condor, a personal finance expert with BuyAutoInsurance.com.
Your credit score isn't just important for obvious things like mortgages and car loans. Those three little numbers creep into nearly every aspect of your financial life — Condor gives just one example of how life costs more when your score takes a hit.

"Your credit is a huge factor in determining your insurance rates in all but four states," she said. "For example, Allstate's average annual auto insurance rate with good credit is $3,859. The rate increases to $4,581 with fair credit and to $6,490 with poor credit. Nationwide, Progressive, Safeco, and State Farm also offer good credit discounts."
When Was the Last Time You Tweaked Your Budget?
Nothing gives you a better overall picture of your financial health and borrowing power like your credit report, but the strength of your household budget will determine whether you live your life as a saver or a spendthrift.
"Understanding how much money comes in vs. how much goes out is the first step to cultivating lifelong financial habits that can improve the quality of your life," said Steve Sexton, CEO of Sexton Advisory Group. "Once you've accomplished this, you can start budgeting, eliminating unnecessary expenses, and saving money for your future."
Inflation is rising, the cost of gas is at a record high, and this is the first year without stimulus money since the start of the pandemic. Even if you drafted a budget as part of your New Year's resolution, it's time to revise.
Read More: 19 Ways To Tackle Your Budget and Manage Your Debt
What's Going on With Your Retirement Plan — You Have One, Right?
If you have an employer-based 401(k) with a company match, count your blessings as one of the lucky ones who get free money toward their future plans every time they go to work — just make sure you take full advantage of it.
"If your employer offers a 401k, sign up for this immediately," Sexton said. "Once you're enrolled, your contribution will be automatically deposited and invested. Your contributions will not be taxed, and the funds in the account will grow tax-deferred until you begin to withdraw money in retirement. If your employer offers 401k matching, try to contribute at minimum equal to the amount your employer will match — otherwise, you're throwing away free money."
Revisit your 401(k) to make sure you're invested in a fund that aligns with your goals. If you're self-employed or if your company doesn't offer a retirement plan, it's your responsibility to open one. With free, easy-to-use apps like M1 Finance, there's no excuse not to open an IRA — or better yet, a Roth IRA.
"Every dollar you contribute to a Roth IRA will grow tax-free," Sexton said. "Contributing to a Roth IRA for decades can generate a significant tax-free retirement income stream."
Without Emergency Savings, You'll Eventually Pilfer Your Retirement Fund
Saving for retirement is a big step, but if it's the only savings you have, you'll have no choice but to tap into it — while eating enormous tax penalties, in most cases — when an emergency sneaks up on you, which it's sure to do.
"Set up your emergency fund so you don't have to dip into retirement savings in the event of an emergency or unexpected life event," Sexton said. "I recommend setting aside at least three to six months' worth of savings so you're covered if you lose your job, get in an accident, or have to cover unexpected medical bills."
Be Prepared: Here's How Much Emergency Cash You Need Stashed If an Emergency Happens
Do You Have a Debt-Reduction Strategy?
Everything mentioned so far on the first half of this list — your credit score, emergency fund, retirement plan and household budget — are all contingent on your ability to pay back any money you might have borrowed.
"Avoid having debts," said Ryan Patel, co-founder and managing director of Lottery Sambad. "Saving extra money for retirement while paying thousands of  dollars of debts is not a form of saving at all."
The most common strategies for tackling debt — particularly high-interest credit card debt — include:
The snowball method: Put as much as you can toward the smallest debt first while paying only the minimum on the rest. Once that debt is paid, move on to the second-smallest, and so on.
Balance transfer: Move high-interest debt to a new card with a 0% APR introductory offer — the best balance transfer cards can buy you 18 months.
Debt consolidation: Take out a personal loan with a comparably low interest rate to pay off scattered loans that are costing you more.
Are You Using the Right Credit Cards?
Credit cards don't have to lead to debt and irresponsible spending. In fact, the right card paired with a sound strategy can be one of your best financial weapons. As part of your checkup, take inventory of your plastic and make sure your cards still match your lifestyle and spending habits.
If you signed up for a card that pays big rewards in rotating categories that have proven difficult to keep up with, for example, consider switching to a simpler flat-rate card like Citi Double Cash instead. If you're planning your first post-pandemic vacation, you might consider a travel card with a big introductory bonus and a minimum spend that you can safely cover.
Do You Have a Brokerage Account, and If So, Are You Paying Fees?
Just as it is with individual retirement accounts and Roth IRAs, virtually anyone can build a personal investment portfolio for free on even the most modest of budgets. If you don't have a brokerage account because you're intimidated by investing or you don't think you have enough money to get started, take a second look. It's simpler now than ever before to build a portfolio a few bucks at a time.
If you already have an account that continues to charge fees, it's time for a change. Unless you're receiving full-service investment support, you shouldn't pay a single dime — not for minimum balance fees, trade commissions, account management fees or anything else. Apps like M1 Finance, Robinhood and Webull offer features like partial-share investing, dollar-cost averaging and extended-hours trading for free.
Insurance Policies Are Not 'Set It and Forget It'
It's very likely that your driving habits have changed over the course of the pandemic, but your insurance company is probably still the same as it ever was. Even if you never stopped commuting or you always worked from home, you should revisit your old policy and shop around to see if you can do better — and the same goes for your home, boat and whatever else you insure.
If your credit score has improved since you signed on the dotted line, chances are good you can save money with a new policy. Even if nothing has changed, Credit Karma suggests exploring your options once per year, making sure you're getting the best rates and reminding your carrier that they have plenty of competition. Sites like The Zebra and Insurify let you compare quotes from all the major carriers at the same time for free.
Recurring Payments and Subscriptions
From wellness apps and streaming media to gaming subscriptions and dating site memberships, the modern American's life is a patchwork of small recurring fees that add up to big money.
The average person now spends $273 on subscriptions per month, according to research from the digital consulting firm West Monroe, up about 15% from 2018. The study also found that consumers are much more likely than not to underestimate what they're actually spending and a full 100% could not accurately cite their exact monthly spend.
In short, almost everyone spends more on subscriptions than they used to, and literally no one knows how much they really cost. In some cases, people forgot to cancel old and unused subscriptions. In others, unwanted subscriptions activated after a forgotten free trial went uncanceled.
Use a subscription tracker like Truebill to see if there's any fat to trim in your life.
Goals
Your financial checklist should end with a look forward to the future — and what you hope to accomplish in it. Financial resolutions aren't only for January, but the same rules apply when setting financial goals no matter the weather — they should be challenging but realistic and not overly vague or general.
When mapping out your financial aspirations for the rest of the year, Annuity.org recommends keeping the acronym SMART in mind when setting money goals, which should be:
Specific
Measurable
Attainable
Relevant
Time-bound
More From GOBankingRates
About the Author