First Bank Account to First Job: The Financial Milestones Kids Should Reach at Every Age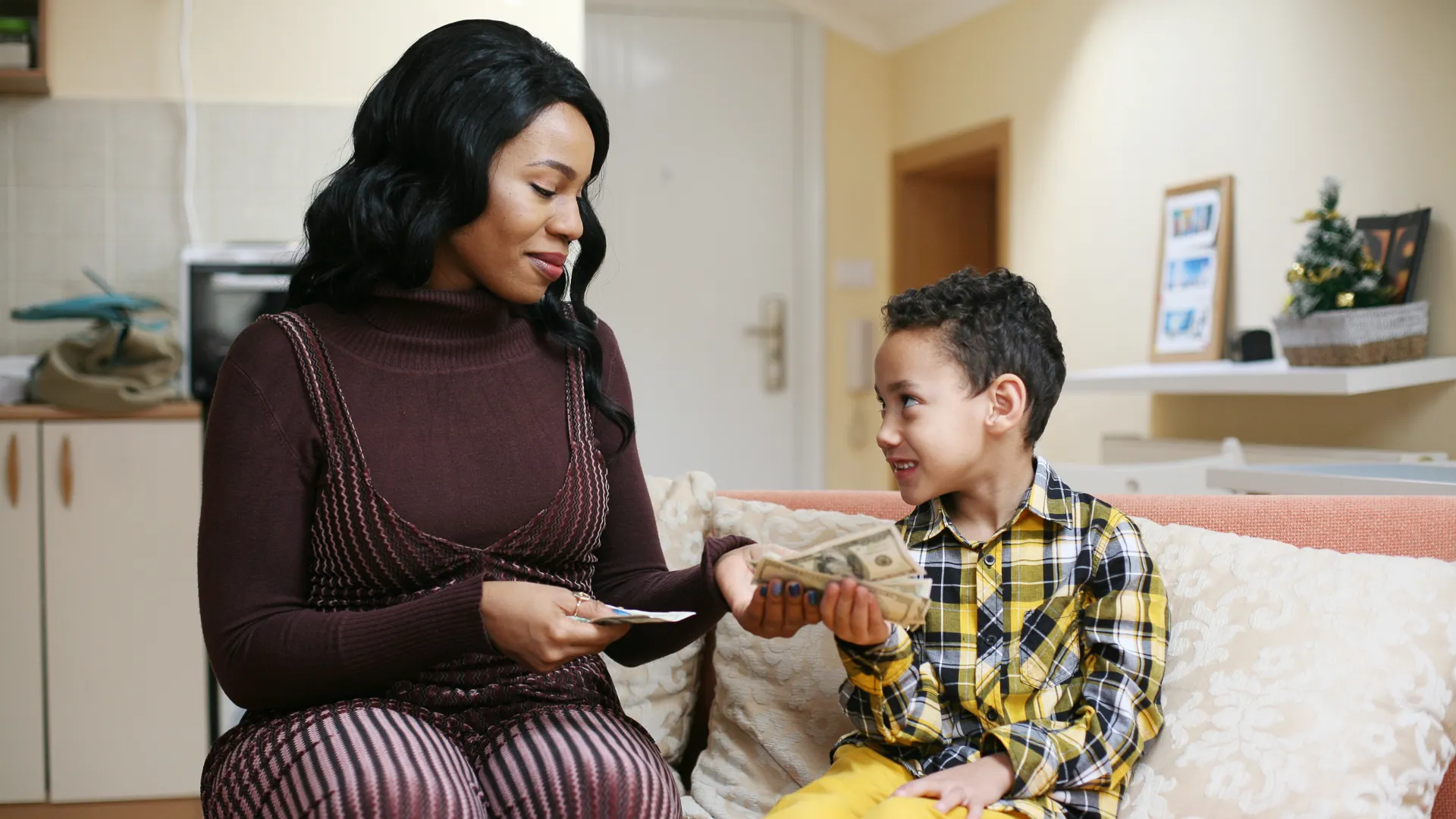 Although talking about money can be uncomfortable, parents should start teaching kids about finances from an early age. Yet according to a 2021 Chase study, 30% of parents in the U.S. are not regularly discussing financial topics with their children.
"Learning good financial habits early will help prepare kids for what's to come," said Matt Gromada, managing director and head of youth, family and starter banking at Chase.
Guiding your kids through various financial milestones offers teachable moments and learning opportunities along the way. Here's a look at the financial milestones your kids should be reaching and when.
Open Their First Bank Account: Any Age
"It's never too early to have a bank account, and one of the easiest ways parents can teach their kids about money is opening a bank account for them," Gromada said. "Having a bank account has benefits for both parents and kids — first, it opens the door for important conversations about the basics of money with real-life examples, from spending and saving to explaining interest and how it accrues. Second, it gives a child a sense of responsibility and independence, which provides the opportunity for them to take action on how to spend and save."
Gromada recommends choosing an account that lets parents monitor and manage their kid's spending and saving.
"For example, Chase First Banking is an option for kids ages 6 and older, and comes with their very own debit card that is managed by kids and parents entirely through the Chase Mobile app," he said. "As the child ages, they can graduate into High School and College Checking accounts. Getting started with a bank account early will help ensure kids are on the right path to financial success."
Earn an Allowance: Age 5 or 6
Scholastic recommends allowing your child to start earning an allowance at age 5 or 6.
"Start offering an allowance when your child is ready to learn how to save and how to spend their money mindfully. And starting simple is key," Gromada said. "Parents can start with a small amount per week or month, and raise it as a child ages and/or begins to take on additional responsibilities."
Giving your children an allowance is an opportunity to teach them about saving.
"Identify something they'd like to save for and have them set aside a certain amount of their allowance each month to save up for the purchase," Gromada said. "Whether or not you choose to pay your kid for chores they complete is entirely up to you — the important thing is that earning money helps start important conversations about money."
Be a Part of Family Budget Planning: Age 8
When your kid is old enough to understand addition and subtraction, they should be old enough to understand the concept of money coming in and money going out, which usually happens around age 8, according to Parents.
"When parents bring their kids into conversations about how to budget, save and spend mindfully, it helps build a strong financial foundation," Gromada said. "Using real-life experiences as teachable moments can help kids understand the difference between the things they want and the things they need.
"For example, show them how to plan for food and other household expenses — things they need — or help them create their own budget to ensure they can afford things they want, such as a summer entertainment expense," he continued. "This will help build financial skills to show how to balance saving versus spending on needs versus wants, and show that money doesn't have to be a taboo topic."
Get a Summer Job: Age 14
By the teenage years, a weekly allowance may not cover all the things your kid wants to buy, so it's a good time to encourage your child to get a summer job, according to Parents.
"Kids and tweens eager to earn money outside of household opportunities, like chores, babysitting or yardwork, may be ready to start their first job," Gromada said. "Starting their first job is a huge milestone and a perfect opportunity for parents to dive deeper into financial topics with their teens. For example, it's a great time to discuss smart spending strategies, since they likely already have their next purchase in mind before receiving their first paycheck."
Gromada recommends discussing the purchases they want to make.
"When they do make a purchase, remind them to look at their bank account first to see how it will impact their money overall," he said. "Teens will be better prepared for future financial independence — and many more expenses — if they learn how to spend thoughtfully."
Open Their First Credit Card: Age 16 to 18
Although they typically need to be 18 to have their own credit card, you can add your child as an authorized user before this age. Some financial experts recommend giving your child access to a credit card in their late teens so they can start to build credit, as well as learn how credit works.
"The decision to provide a child with their own card or add them as a user on their parents' card depends on the family," Gromada said. "Before handing the card over, though, help them understand the basics of credit, the impact of debt, and best practices for spending and making payments on time. This will help them establish a credit history and start building a strong credit score from early on, which can have a positive impact on their future financial decisions, like purchasing their first car or renting an apartment."
More From GOBankingRates

BEFORE YOU GO
See Today's Best
Banking Offers