5 Financial Moves and Investments Gen Z Should Make in 2023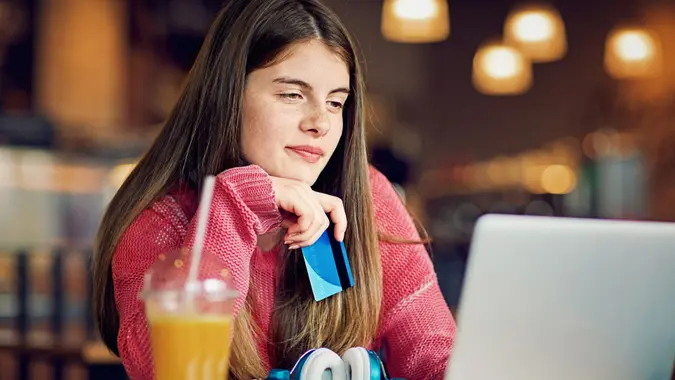 praetorianphoto / Getty Images
As Generation Z enters the workforce and joins the financial realm, they have access to the tools and skills acquired by previous generations and the opportunity to avoid the financial mistakes other generations made. Gen Z is primarily composed of those born between the late 1990s and the early 2010s. This generation follows millennials and they are entering the financial sphere with very different money mindsets and investment strategies than any other generation.
The first generation to be fully digitally savvy, Gen Z is more prone to using electronic money apps and social media sites, such as TikTok, for their financial needs. Instead of reading about money advice, this generation is image-driven and obtains most of their financial news through TikTok and short video clips online.
While Gen Z may use different approaches when it comes to finances, they have all the tools and expertise necessary to make the smartest investment and financial choices this year. Let's take a look at the top five money steps this generation should consider making in 2023.
Start Saving for Retirement
A critical investment every Gen Zer should make in 2022 is starting to put aside money for retirement. For those new to the investing scene, a Roth IRA is a great place to start.
"Roth IRAs offer more flexibility and versatility than their traditional counterparts," said Doug "Buddy" Amis, CFP and CEO at Cardinal Retirement Planning, Inc. "Specifically, they allow contributions and conversions to be withdrawn prior to retirement age tax-free."
Build Your Credit Score
Building a good credit score is essential down the road when making large financial purchases such as buying a home or accessing an emergency loan. The earlier Gen Zers can start establishing a good credit history, the better.
"Your credit score dictates your access to debt, which can help you make large investments like a home or get out of a sticky situation by paying an emergency expense," Hoskin said. "A person's access to credit is one of the defining factors of their financial lives and should be a number one priority."
If you have never owned a credit card, here's how you can get started improving your credit score.
"Start your credit by getting a credit card and a small personal loan," Hoskin said. "The loan will force you to practice making on-time payments every single time. The credit card will ask you to practice conscious spending every month.
Focus on Financial Literacy
Not only does growing your financial literacy have no monetary cost, but it is also one of the most valuable moves every Gen Zer should make before any major investing decisions. 
"The more you know, the less you pay," said Nathaniel Hoskin, founder and lead advisor at Hoskin Capital, a wealth management firm. "Being financially literate allows you to avoid scams, take advantage of opportunities, and answer burning questions like 'where do I invest my money?' and 'what account should my money be in?'"
It's important for Gen Z investors to also be aware of how the career they are pursuing ties into the economic landscape, such as the stock market and the real estate market, according to Amis. 
Know When To Avoid Investing
Although it might seem obvious, it's always best to avoid any investments that you don't fully understand.
"If you can't explain it to your older brother or sister, from how it works to how it can go wrong, pass on the 'opportunity' to gamble your hard-earned money," Amis advises.
If you are new to investing, one bad investment can make a major impact on your financial health. In order to invest wisely, it's important to be aware of investment risks and carefully evaluate investment opportunities beforehand. 
"I may sound old-fashioned, but I always advocate for education first before jumping into investing," said Sam Boughedda, equities trader and Lead Stock Market News Writer at AskTraders.com. "Learn about the industry you want to invest in before you take the plunge."
If you are hearing some major hype about an investment opportunity, chances are, it may be too good to be true. 
"Make sure to research and learn about the potential pitfalls of any investment and not to believe the hype when someone says they can earn significant gains with minimal work," Boughedda said. "If it sounds too good to be true, it usually is."
With many "get rich quick" investment opportunities out there, it's critical for Gen Z to also be aware of the risks when investing in speculative assets. 
"Avoid NFTs, crypto and anything that has a limited resale capacity (e.g., non-traded alternative investments and structured products)," Amis said. 
Create Healthy Money Habits
If starting to invest or completely transforming the way you spend money is an overwhelming goal, consider implementing small changes and working up to major ones.
"Rather than attempting to overhaul your financial habits in the new year, focus on small changes you can make to your day-to-day," Hoskin said. "Rather than aiming to save $1,000, aim to save $20 per week. Or, rather than investing all $6,500 into your Roth IRA, aim to invest $125 a week. It is discipline and consistency that will determine your long-term success."
More From GOBankingRates