72% of Americans Believe in a Better 2021 After a Year in Financial 'Survival Mode'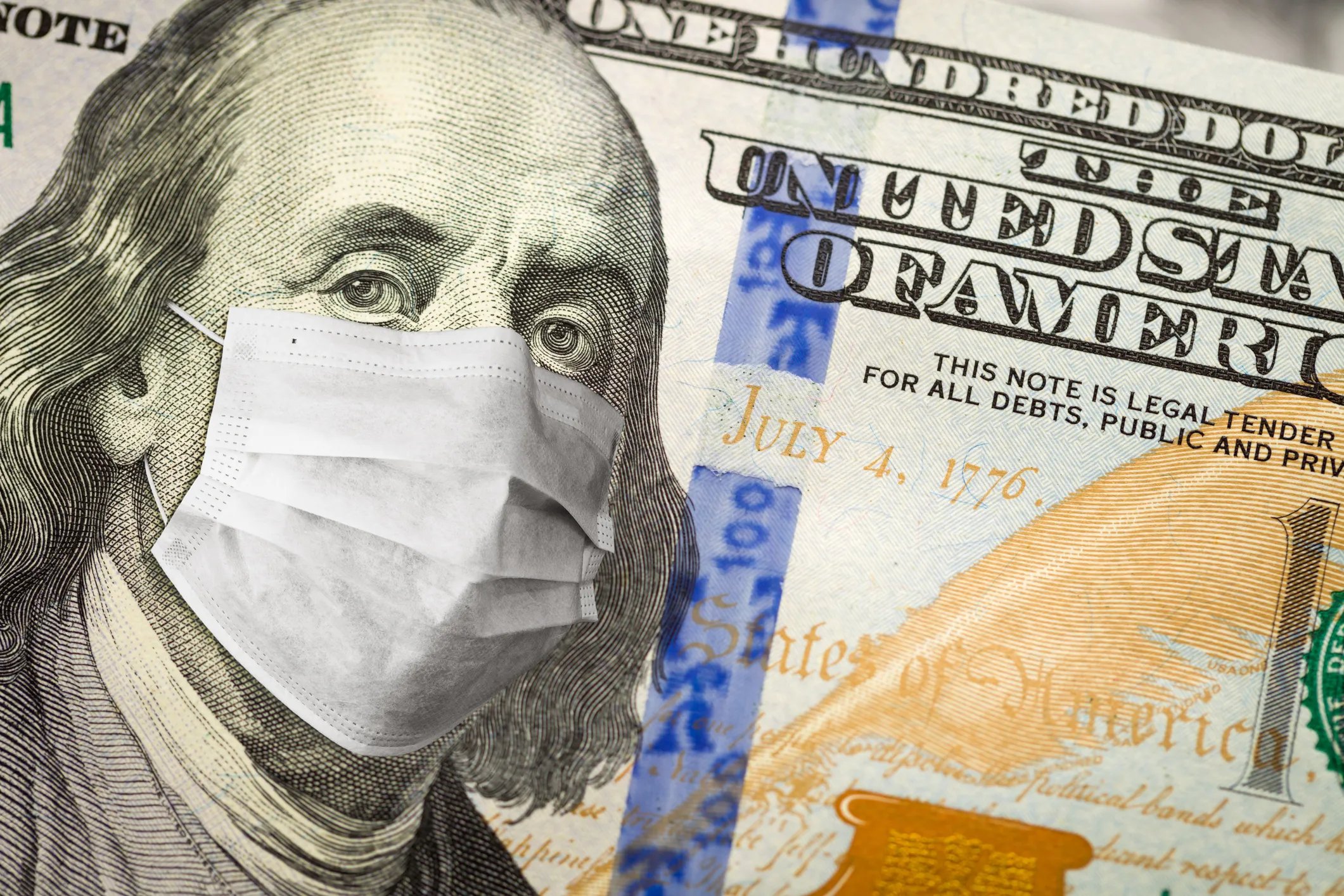 This year, about 65% of Americans are going to make a New Year's resolution, according to a new study from Fidelity Investments. That's nothing new. In last year's Financial Resolutions Study, almost exactly the same percentage of respondents said the same.
Money resolutions for 2021, however, are framed squarely in the context of COVID-19 and the economic anxiety that it has spread far and wide. After the experiences of 2020 caught much of America financially flat-footed, the masses are motivated to make positive changes to better prepare themselves for the calamities that have yet to arrive — and to recover from the hits they already took.  
Ultimately, deciding to make a New Year's resolution is an acts of optimism in this difficult time. Dig in to see how Americans everywhere are bracing themselves for what might be a challenging year ahead, while hoping for a better future.
Last updated: Dec. 30, 2020
Different Resolutions Pursue Similar Goals
According to the study, the no. 1 motivator for making a financial resolution in the first place is to achieve greater peace of mind. That was followed closely by the dream of living debt-free, followed by eliminating the worry of unforeseen financial expenses. The last motivator for making a resolution — though all four ranked closely together — was to get control of daily expenses. Those making the resolutions will work toward those goals in different ways. 
Budgetary belt-tightening will be a priority in the new year for the 30% who say they'll resolve to spend less money in 2021. Another 43% will make it their mission to pay down debt. The largest proportion of all — 44% — will resolve to save more money this coming year.
Many Are Bracing for Hard Times Ahead
For anyone wondering just how straining the pandemic has been, consider that 38% — nearly four respondents in 10 — expect to be in financial "survival mode" in 2021, to use the language of the study's authors. The likelihood of someone feeling that kind of pessimism increases with age. Baby boomers (ages 56-74) and Gen Xers (40-55) were most likely to be planning for a tough 2021 with 44% and 43% feeling that way, respectively. About 34% of millennials (24-39) expect to be living in survival mode next year along with just one in four young adults ages 18-23 in Generation Z. 
Interestingly, the likelihood of making a financial resolution in the first place went just the other way in terms of age. Younger Gen Zers and millennials were much more likely than older boomers and Gen Xers to make a financial resolution at all. 
Most Were Dealt a Financial Setback Already
The study revealed that pessimism regarding the near future was often influenced by experience in the recent past. Nearly seven in 10 respondents endured a life event that set them back financially in 2020. The largest group, 23%, reported losing a job or some other household income stream. That was followed closely by an unexpected health emergency, the need to provide financial assistance to a friend or family member and a health emergency in the family.
They Didn't All Manage Those Setbacks the Same Way
Like so much else with the study, age had a lot to do with the strategies people used to deal with the challenges that 2020 presented them. Baby boomers, for example, were the most likely to cut back on expenses and dip into their savings, but they were the least likely by far to move in with or borrow money from friends or family members. Those two honors, predictably, went to the younger Gen Zers and millennials.
The one exception was taking on debt through credit cards or loans, which all respondents did at roughly the same rate — within a few percentage points — regardless of age.
It's Not All Bad
The hard truth is that 29% of the study's respondents say they're in worse financial shape now than they were this time last year — but it's not all gloom and doom. A full 71% — nearly three out of four — feel they're doing about the same or even better financially than they were at the end of 2019. A nearly identical percentage — 72% — are optimistic enough to believe that they'll be better off in 2021 than they were in the miserable year that was 2020. Optimism, after all, is what New Year's resolutions are all about.    
Methodology: The Fidelity Investments 2021 Financial Resolutions Study presents the findings of a national online survey, consisting of 3,011 adults 18 years of age and older. The generations are defined as: Baby boomers (ages 56-74), Gen X (ages 40-55), millennials (ages 24-39), and Gen Z (ages 18-23; although this generation has a wider range, we only surveyed adults for the purposes of this survey). Interviewing for this CARAVAN® Survey was conducted Oct. 14-21, 2020 by Engine Insights, which is not affiliated with Fidelity Investments. The results of this survey may not be representative of all adults meeting the same criteria as those surveyed for this study. The margin of error is +/- 1.79% at the 95% confidence level. Smaller subgroups will have larger error margins.
More From GOBankingRates