53% of Women Don't Consider Themselves Financially Stable: 4 Steps To Securing Your Present & Future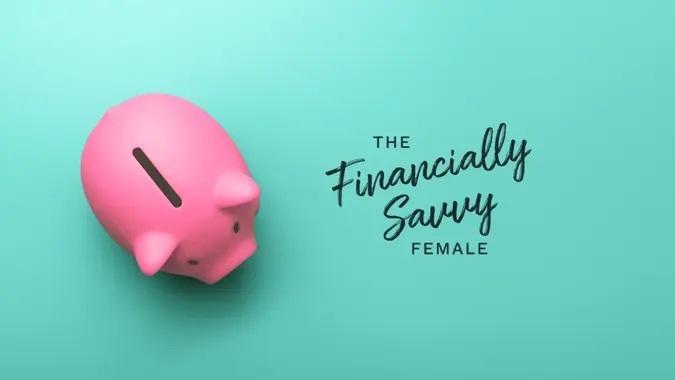 mactrunk / iStock.com
Do you consider yourself to be financially stable? In GOBankingRates' 2023 Women & Money survey polling 1,016 American women, 53% of overall respondents said they did not consider themselves to be financially secure or stable. In terms of their ages, 61% of women ages 35 to 44 said they were not financially secure, and it was the same percentage for those ages 45 to 54. 
Do You Have a Money Question? Ask An Expert
Related: 3 Ways to Recession Proof Your Retirement
For women who do not feel they are financially stable, what can be done to help them reach a place of financial security? Following these steps can allow you to secure your financial present and future. 
Pay Down High-Interest Rate Debt
Which types of high-interest rate debt should you prioritize paying down first? Kendall Meade, CFP and financial planner at SoFi, said this is any debt with an interest rate greater than 7%. 
By lowering and eliminating high-interest debt, women will be able to free up cash flow in their budgets and create breathing room in their finances.
Beef Up Your Emergency Fund
After eliminating high-interest debt and lowering your monthly expenses, women can start putting more money toward their emergency fund.
Meade recommends aiming to save for three to six months' worth of expenses. Saving this amount can help women get through difficult times without racking up high amounts of debt. Keep the money you save in a safe and accessible place, like a high-yield savings account.
Take Our Poll: Are You Concerned About the Safety of Your Money in Your Bank Accounts?
Start Investing
32% of women surveyed in GOBankingRates' survey said a lack of money prevents them from actively investing. Once you have paid off any high-interest debt and built an emergency fund, women who have excess funds in their savings can put this money toward beginning their investing journey. 
"A common target is to save 15% of your gross annual income towards retirement, but keep in mind if you got started later or plan to retire earlier you may need to save more," said Meade. "Even when budgets are tight it is important to continue saving for retirement if possible and always take advantage of any employer match offered."
Meet With a Financial Advisor
One key finding from the survey was 68% of overall respondents said they did not utilize the assistance of financial professionals. This includes financial advisors, accountants, estate planning attorneys and insurance brokers. 
One reason for this may be that many women feel as though they need a lot of money to meet with a financial advisor.
"It is a common misconception that it only makes sense to work with a financial professional if you have a significant amount of money saved up but that is actually the opposite of what I recommend," said Meade. "The sooner you start working with a financial planner, the sooner you can make sure you are on track to accomplish your goals."
What should women who want to connect with a financial advisor for the first time know about the process? Teresa Bailey, CFP and senior wealth strategist at Waddell and Associates, recommends looking into the following considerations:
How will the advisor be paid for their services? Understand how you will be able to meet the minimum payment or maintain the relationship.
Understand whether or not the advisor is a fiduciary — incentivized — or works on your behalf.
How do you mesh with the advisor when thinking about money? Ask yourself if they are conservative or aggressive and make sure you are aligned with their approach. Bailey uses the example of a financial advisor who likes stocks, but you don't want stocks. You may not be working with the right person. "Understand the advisor's core focus and what types of clients they typically work with," recommends Bailey.
More From GOBankingRates