How Much Money Do You Need To Become Financially Independent?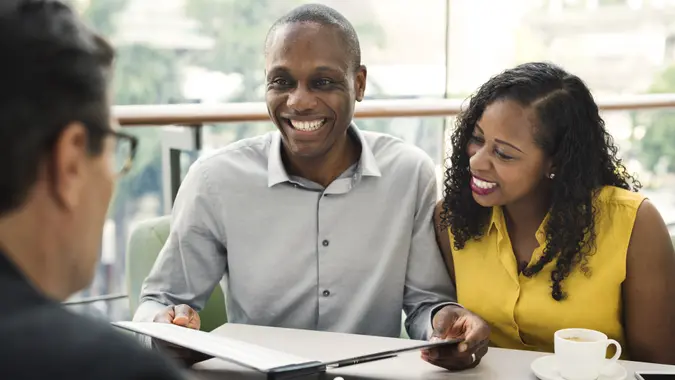 ©Shutterstock.com
There is a simple answer to how much money you need to become financially independent, and it is known as the 4% rule. 
What does this rule mean and how can you properly use it to build wealth? Here's how the 4% rule works in achieving financial independence.
First, How Much Money Do You Need To Retire?
Let's first look at financial independence from a retirement perspective. Many financial experts will tell those planning to retire they need to accumulate 25x their annual spending and invest it in a 60/40 stocks and bonds portfolio, said Scott Trench, CEO and president of BiggerPockets. 
This is known as the 4% rule: a time-tested, conservative approach to defining a baseline state of financial independence (FI). Multiply how much money you will need to take out of your investments every year by 25. Through the 4% rule, you can safely withdraw 4% of your investment portfolio in the first year of retirement and adjust it for inflation in subsequent years without outliving your money.
Trench uses the example of someone who wants to spend $40,000 each year. This person needs 25 times $40,000, or $1 million, in net worth. A person who wants to spend $80,000 a year would need $2 million in net worth. Someone who spends $100,000 per year needs $2.5 million.
Take Our Poll: Do You Have an Emergency Fund Established?
Additional Criteria for Becoming Financially Independent
Here's the thing, very few individuals quit their jobs and abide by the 4% rule, especially early in life and in their careers. In order to achieve financial independence, individuals will need to get to a state where passive income is materially greater than the costs of their desired lifestyle. 
"Almost every truly financially independent individual has one or several additional income streams, and/or a large cash cushion to supplement the 4% rule," Trench said. "In practice, it is very hard mentally for folks to sell down their equity portfolio to sustain their lifestyles."
Passive income includes dividends, interest income and rental or royalty income. Many individuals will, in addition to meeting this 4% rule criteria, possess the following assets:
A large cash cushion, generally up to one to two years
Rental real estate
Business interests or royalties from intellectual property
Social Security to supplement their income
Work in a part-time job or side hustle
Tips for Reaching Financial Independence
Financial independence is starting to trend well above simply reaching retirement. Ameen Amin, VP and financial advisor at Morgan Stanley, said in his role he has noticed many clients, especially millennials, describe "financial independence" as their aspirations for the future. 
Reaching financial independence requires following these guidelines.
Setting and Defining Goals
Goals are a central part of financial planning. Amin said figuring out how much you need to be financially independent is actually more difficult than figuring out how much you'll need to not run out of money in retirement. You may be looking at the same variables, but this is a longer time frame. It can be difficult to account for and predict.
This is why it's crucial to set and define goals that will lead you toward the path of financial independence. Amin uses the example of someone starting retirement. They have more predictability in their spending. Their biggest financial responsibilities, like purchasing a home, having children and getting an education, are behind them. 
"Answering the same question for a successful 34-year-old is entirely different because there are more moving parts and curveballs to account for," Amin said.
Understand Your Spending
Getting to financial independence requires understanding your spending habits. While many would imagine financial independence is exclusive to those with $5 million or more, it's not. Amin said it's your lifestyle needs that dictate how much you have to have in the bank. 
"Everyone is different with varying obligations, wishes and lifestyles," Amin said. "It's essential a financial plan is done and constantly updated so it changes as their lives do too."
Make Your Money Work For You
Finally, Amin often shares with his clients that even if they choose to have a more laid-back lifestyle, their money should not receive the same privilege. 
Rather, your money should be able to work for you and ideally in a diversified manner through stocks, bonds, real estate and alternative investments. Between making up for a lack of earned income along with rampant inflation, Amin said funds will have to be more active than their beneficial owners.
More From GOBankingRates