How To Financially Prepare for a Second (or Third or Fourth) Child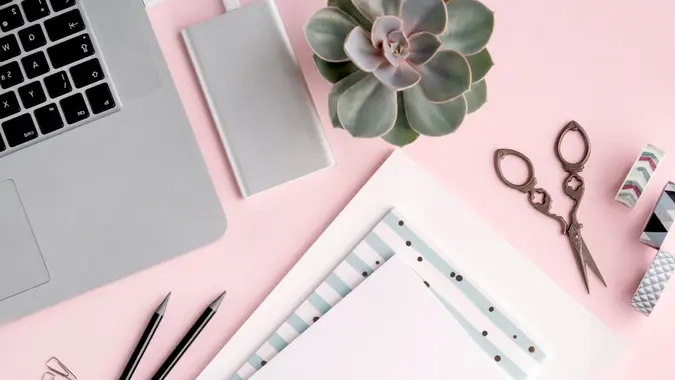 shyrokova / iStock.com
If you're already a parent, there's a lot less "unknown" when you're getting ready to welcome a second, third or fourth child into your family. However, there are still certain things you need to financially prepare for each time a new child joins the family. In this "Financially Savvy Female" column, we're chatting with Julia Pham, a wealth advisor at Halbert Hargrove who recently welcomed her second child, about what parents should do ahead of welcoming their new addition.
If you already have one child, you may not feel like you have to do too much financial prep work for a second child, but what expenses should parents be prepared for that they may not anticipate?
Kids are undoubtedly expensive, and there are a few things that may take you by surprise financially when welcoming your second (or third or fourth) child. It's important to plan well in advance for child care, especially if you have a two-working-parent household.
In the U.S., the average cost of center-based infant care is $1,230 per month, and can vary drastically depending on where you live. You may think that child care centers would offer a discount for multiple children, but don't count on it, and if they do it's often not a lot. Expect to double the cost of child care, or research alternative options, like teaming up with other parents for a nanny share, which may help reduce your overall cost.
Be sure to utilize a Flexible Spending Account for Dependent Care, which is similar to the Medical FSA and funded with pre-tax dollars. This account can be used to pay for eligible expenses such as day care, babysitting or nanny expenses.
Another big surprise for me was how much we would need to save for college for our second child. As we've all seen, inflation has been on a tear, and the upward pressure can be seen on college expenses as well. On average, college tuition increases by 8% annually. If you've waited a few years between having children, you'll see that the projected cost of [sending] the second [child to college] will jump significantly. Use an online calculator to help determine how much to save, and consider funding college expenses through a 529 account, which offers tax-deferred growth on investments and tax-free distributions when used for qualifying expenses.
What expenses are ideal to prepare for before the new child's arrival, and which can be put off for down the line?
When it comes to preparing for a second child's arrival, prioritization is key. You are likely already very busy with your first, so having a checklist of actions that need your more immediate attention can be very helpful. The most pressing expenses that you'll need to prepare for are obvious, like diapers, wipes, formula and baby clothes that you can't reuse. You will also want to ensure that larger baby gear like car seats and strollers haven't been recalled, and that you don't need new ones. These can be pricey, so set aside extra funds if needed.
Making sure you've added your new bundle of joy to medical insurance policies is also key. There are important follow-up doctor's appointments that occur days and months after the baby is born. Make sure that the pediatrician you select is in-network and take note of co-pays, deductibles and out-of-pocket maximums. Utilize a Health Savings Account or Flexible Spending Account if you can. These accounts can be used on eligible medical expenses and funded with pre-tax dollars directly from your paycheck, reducing your taxable income.
When it comes to things like setting up a college savings account, like a 529 account, this can wait until after the baby is born. In fact, you will need to apply for a Social Security card and wait to receive the child's Social Security number in order to set up the account. Although this can be put off for a little while, you don't want to wait too long because the sooner you can start saving, the sooner you can take advantage of compound growth — earning interest on your interest.
Saving early and often is one of the best ways to make your money work for you, and you can even consider asking family to contribute in lieu of birthday and holiday gifts.
More From GOBankingRates
GOBankingRates wants to empower women to take control of their finances. According to the latest stats, women hold $72 billion in private wealth — but fewer women than men consider themselves to be in "good" or "excellent" financial shape. Women are less likely to be investing and are more likely to have debt, and women are still being paid less than men overall. Our "Financially Savvy Female" column will explore the reasons behind these inequities and provide solutions to change them. We believe financial equality begins with financial literacy, so we're providing tools and tips for women, by women to take control of their money and help them live a richer life.