How To Live Richer in Your 50s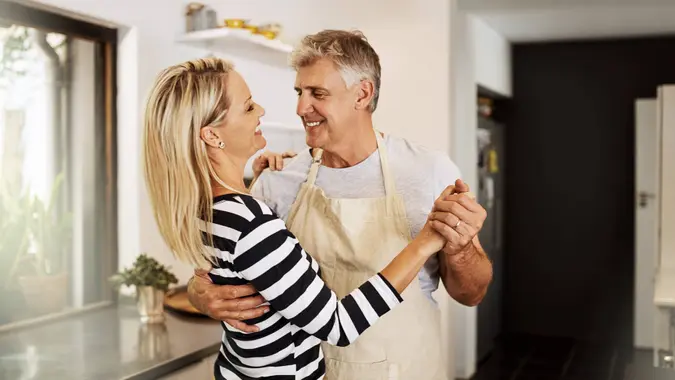 PeopleImages / Getty Images
Day 28: GOBankingRates wants to help you Live Richer. For a month, we'll be sharing daily tips for how you can do just that, with advice on budgeting, saving, investing, making the most of your career and managing debt — plus money advice for every phase of your life. Check back each day during our 31 Days of Living Richer to learn everything you need to know to set yourself up for financial success and live the richest life possible.
Read Day 27: How To Live Richer in Your 40s
Back to Day 26: How To Live Richer in Your 30s
When you're in your 50s, you're right on the verge of retirement, so the decisions you make now could affect how you live out your post-work life. Living richer during this decade means making the money moves necessary to be in a good place to retire, while still enjoying your peak earning years.
Discover 25: How To Live Richer in Your 20s
Here's how to do that.
Have a Set Retirement Plan in Place
"By your late 50s, you should have a better idea of what retirement could look like for you and what it really means for you to be 'retired,'" said Amin Dabit, CFP, chief operating officer at Alto. "Do you want to keep working as long as you can? Would you like to slow down? What are your Social Security benefits and when is the optimal age to start taking them? Are you eligible for spousal or survivor benefits?"
Check Out Day 24: How Debt Prevents You From Living Your Richest Life
Play Catch Up on Your Retirement Contributions
"When you hit your 50s, you become eligible to make larger contributions towards retirement accounts. These are called 'catch-up contributions' — make sure that you take advantage of them," Dabit said. "Catch-up contributions are $6,500 in 2021. So if you contribute the annual limit of $19,500 plus your catch-up contribution of $6,500, that's a total of $26,000 tax-deferred dollars you could be saving towards your retirement."
Read Day 23: How To Pay Off Your Debt in a Manageable Way
Cut Costs Where You Can
Although you may be earning more than ever before, you may still want to cut down on your spending so that you can put more money away towards retirement. With your kids out of the house and living on their own, you may want to downgrade your life insurance policies. You may also consider downsizing your home if you no longer need all the space.
Meet With a Financial Advisor
A financial advisor can help you come up with a plan to save what you need to live life to the fullest in retirement — and also help you figure out what portion of your earnings you can use to enjoy life right now.
And Day 22 of Living Richer: How To Stop Accumulating Debt Once and for All
Day 29: Join us tomorrow for our Living Richer series when we discuss how to live richer as a homeowner. 
More From GOBankingRates
Last updated: July 28, 2021