Raising Future Financially Savvy Females: How To Teach Your Kids About Money & Savings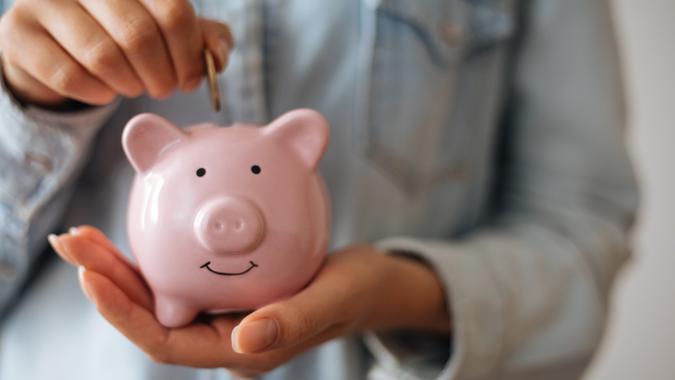 agrobacter / iStock.com
In today's column, we're empowering you to raise the next generation of Financially Savvy Females. We're chatting with Radhika Duggal, managing director, head of marketing & growth financial products at Chase, about how you can teach your daughters about saving, budgeting and responsible spending, and why it's never too early to start.

Keep Up With the Latest: Sign Up for The Financially Savvy Female NewsletterStay in the Know: Read More From the Financially Savvy Female
At what age do you recommend starting to teach kids about money?
It's never too early to start teaching your children about money and the value of financial health. Start simple by assigning chores and setting an allowance that can be earned once tasks are complete. As your child gets a bit older, consider helping your kids learn through real financial tools, like a debit card or bank account.
How can goal-setting be used to teach kids about saving?
A good understanding of how to be responsible with money starts with what kids see and learn at home. It's important to bring your kids into conversations about money to help them understand how to budget, save and spend responsibly. What parents do today can help position kids to better understand finances in the future. By setting savings goals, kids can begin to grasp the relationship between work and reward, whether that's a new toy, a sweet treat or something special on a family vacation. This will also help kids understand the value of money and the importance of saving for what they really want, rather than just buying something because they have the money.
Find Out: Who Pays for What? How You and Your Partner Can Fairly Split Expenses
What are some fun ways to track goal progress?
For younger children, consider crafting a sticker chart or progress bar poster to help them keep track of their progress towards a goal. If you have a kid older than 6, a tween or teen, think about setting up [a savings account, such as] a Chase First Banking account. It provides an opportunity for parents and kids to work together to set and manage savings goals. By opening and regularly monitoring a savings account, kids will earn a better understanding of how money works and have more visibility into how much they are saving.
What are some examples of types of goals kids can save for?
Savings goals can start as small as saving a few dollars for ice cream during a family day out to larger goals like a new laptop or gaming system — the possibilities are endless. But, the key to success is making savings a habit.
See: How To Handle the Financial Pressure of Being the Sole Breadwinner
How can/should parents be involved in setting and meeting savings goals?
Parents should work collaboratively with their children to set and monitor their savings goals. For example, share some of your financial goals with your children. It could [be] something in the near future, like saving for a new TV, or a longer-term goal such as saving for retirement. Then, help kids make a list of things they would like to save for — an item or experience — and create a plan for achieving those goals. Beyond individual goals, families can also work together to set and achieve common financial goals, like saving for a big vacation or college.
What other tips do you have for moms who want to teach their kids about saving, budgeting and responsible spending?
Children absorb what you say and do. Kids will often mimic your financial habits, so remember you are a role model. Keep financial topics a regular part of family conversations and ensure your kids feel comfortable coming to you with any money questions they have, no matter how big or small. By establishing habits early, kids will be one step closer to a strong financial future of their own.
GOBankingRates wants to empower women to take control of their finances. According to the latest stats, women hold $72 billion in private wealth — but fewer women than men consider themselves to be in "good" or "excellent" financial shape. Women are less likely to be investing and are more likely to have debt, and women are still being paid less than men overall. Our "Financially Savvy Female" column will explore the reasons behind these inequities and provide solutions to change them. We believe financial equality begins with financial literacy, so we're providing tools and tips for women, by women to take control of their money and help them live a richer life.
More From GOBankingRates