Jaspreet Singh: You Have to Have at Least 3 Different Bank Accounts — Here's Why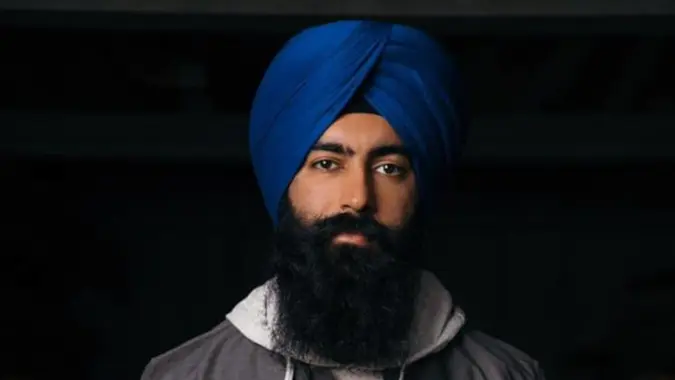 Jaspreet Singh / Jaspreet Singh
Most people, even if they are just starting out in their financial life, understand they should have two bank accounts: one checking and one savings. But YouTube personality and finance expert Jaspreet Singh recommends three.
In a short YouTube video, Singh detailed the way you can break out of the cycle of spending to make other people rich and get started on your own path to wealth by dividing your money the way the rich do.
"They don't just keep all their cash in one bank account," he said. "They have designated money for spending. They have designated money to be invested. And they have designated money to be saved for an emergency. They know what every dollar they earn is going to do."
He recommended getting started by tracking your money; simply make a list of all your income, expenses and any money you've had left over to save, invest, or give to charity in recent months.
"In business, we say if you don't track it, you can't optimize it. It's the same in personal finance," Singh explained in the 13-minute video.
Three Accounts
Once you know how much you make, earn and save, you can start making your money work for you. First, Singh said, open three bank accounts. Most banks should let you have three accounts free of charge. If yours doesn't, you should find a financial institution that will, even if you have to establish direct deposit to get fee-free banking.
Any income you receive should go into your primary account — your checking account. Then, you want to create two different savings account, Singh said. One to save for emergency expenses, and another account to save cash for investment opportunities.
"Bank account one is your spending money. Bank account two is going to be your investing money, and bank account number three is going to be your savings money," he explained.
He recommended saving between 3 to 12 months of living expenses in your savings account, which should be easy to access in an emergency. He then recommended putting 75% of your income into your spending account, 15% into a cash investment account, and 10% to collect in your emergency savings account.
Singh said he automatically invests money every Wednesday in the stock market. "Whether the market is up or down, it does not matter."
He uses his cash investment account to save money for a good investment opportunity, whether it's stocks, real estate, other assets, or buying a business. This way, when opportunity strikes, he is ready with cash available.
Why Mindset Matters
Singh said it's important to physically divide your income into three accounts because most people operate with a "net zero mindset."
He explained, "We assume if I've got a thousand dollars in my bank, I can spend a thousand dollars […] To prevent that from happening, you want this money automatically [deposited] into your investment cash account and into your savings account. When you don't see your money in your spending account, you're not going to be able to spend it."
More From GOBankingRates