Why Making Financial Changes During the Shortest Month Is the Easiest Thing To Do All Year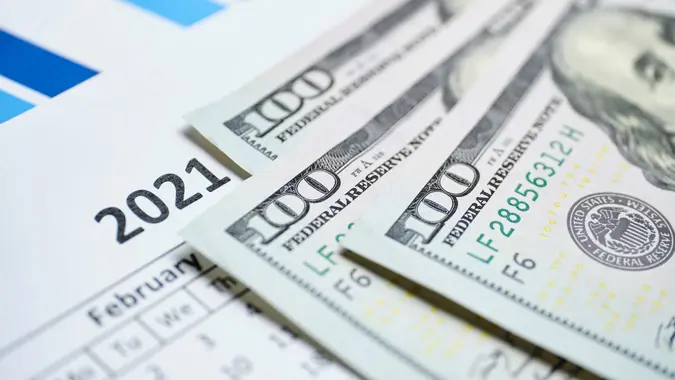 gesrey / Getty Images/iStockphoto
There's no doubt that making financial changes is hard for many Americans. Whether it's setting aside money for an emergency fund, boosting retirement plan contributions or simply making a budget that works, it can be hard to get all of your financial affairs in order. If you find yourself struggling to make the financial changes you know you should make, consider breaking them up into bite-sized pieces. If you set small goals for your finances, you're more likely to meet them and gain the confidence to do more. As the shortest month, February is a great time to begin making small changes to your finances. Here are some small suggestions for financial changes that you can begin in February and then continue throughout the year.
Helpful: How To Rebound From a Bad Financial Year: 2020 Edition
Increase Your Retirement Contributions by 1%
Increasing your retirement contributions is something that nearly all Americans can benefit from. According to the Transamerica Center for Retirement Studies, the average American household only has about $50,000 in retirement savings and that just won't cut it for the long haul. 
Read: 17 Financial Planning Tips for Retirement
Of course, it can be hard to set aside money for retirement, both because it seems like a long way away for many workers and because there never seems to be enough money in the budget to accomplish that. One method that may help is to increase retirement savings in slow increments. In the month of February, take the time to notch up your retirement savings by just 1%. If you normally save $500 per month, this translates to a bump of just $5, to $505. You'll likely hardly even notice this small adjustment. 
Find Out: How Much Money Do You Need To Consider a Financial Advisor?
Once you've started doing this in February, do it again as soon as possible, either in the next month, the next quarter or at least the next year. Another 1% bump raises those monthly contributions from $505 to just $510.05, another barely noticeable increase of $5.05. Over time, if you keep bumping your contributions by just 1%, you'll soon be in the 15% to 20% range without even noticing it.
Draft a February Budget
If you're paid a monthly salary, February is in some sense the best month of your year. With the shorter number of days, you're technically paid more per day of work. Additionally, with a shorter month, you likely have slightly lower expenses, meaning the same salary goes further. This makes February the easiest month for you to create a budget. With the same amount of income covering fewer expenses, you should have a slight cushion in your budget every February. Take this time to see exactly where all of your income goes, and try to reserve that slight cushion for your savings or debt reduction plan.
Budgeting 101: How To Create a Budget You Can Live With
Reduce Your Discretionary Spending by 5%
During the shortest month of February, you should theoretically be spending a bit less than in a longer month like January. This is the perfect time to attack your discretionary spending and reduce it by a small amount, say 5%. For example, if you spend $300 every month on things like shopping for clothes you don't really need or dining out, reduce that in February by just $15. That means maybe one less item in your shopping cart, or one or two fewer desserts when you eat out. Then, divert that $15 into your emergency fund or long-term retirement savings. You might find that this small adjustment is so easy you can carry it forward — or even increase it — in future months.
Live Richer: 50 Ways To Live the Big Life on a Small Budget
Read for 15 Minutes Per Night
There's a saying that "knowledge is power," and when it comes to finance, it's true. Sure, you might be able to occasionally get lucky in the stock market without really knowing what you're doing, but over the long haul, financial planning is serious business. Although you can hire a financial advisor to help you, it's in your own best interest to get as knowledgeable as you can about your money and how it works. Take the time in February to start reading about money and finance and make it a habit. You don't have to study like you're taking an exam, but pick up a book or an article for just 15 minutes per night starting in February. If you absolutely can't stand it, February only has 28 days, and you can call it quits in a relatively short period of time. However, if you're like many CEOs or former presidents — who aren't known for having a lot of free time — you'll be doing yourself a favor by getting in the habit of reading every day.
More From GOBankingRates
Last updated: Feb. 5, 2021