Mark Your Calendar: 13 Dates To Keep on Your Radar in 2023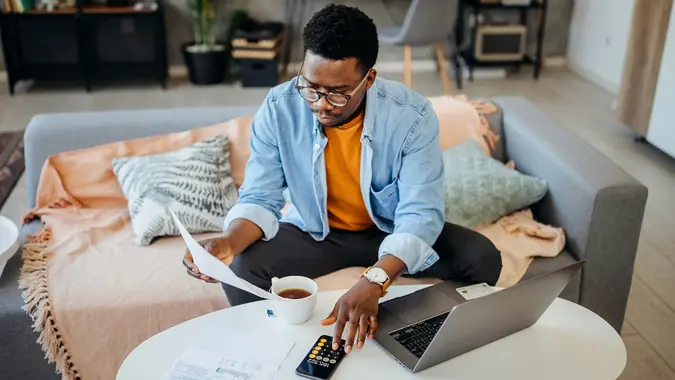 Pekic / iStock.com
The new year is almost in full swing, which means it's time to break out the calendar and highlight some important money dates on the horizon.
Compare: 10 Things To Stop Buying in 2023
Prepare: Gas Prices To Reach $4 Average by May — But Motorists Will Still Save
Here's what Americans should make note of in 2023, lest they forget:
January 15
Open enrollment for 2023 Health Insurance Marketplace plans close on Jan. 15. This is the last day to obtain coverage through the Affordable Care Act's exchange. Learn more and enroll here
January 17
If you're an independent contractor (including gig worker) or business owner, Jan. 17 is the last day to file estimated tax payments for quarterly earnings made from September through December of 2022. Learn more here
February 15
Individual withholding taxes are due on Feb. 15. Those that are exempt from withholding taxes must recertify yearly with a new Form W-4 by this date. Get the form here
April 18
This is the big one. On Tuesday, April 18 — Tax Day — the following is due:
Individual tax returns
Payment for any outstanding 2022 income taxes
An extension may be filed to move the due date to file paperwork (however, payments for 2022 must be made by this date)
Q1 2023 estimated tax payments
This is also the final day to make IRA and HSA contributions for 2022
June 15
On June 15, U.S residents living abroad must pay their taxes, or file an extension to push the deadline to Oct. 16.  Additionally, Q2 2023 estimated tax payments are due.
June 30
June 30 is the deadline for filing for FAFSA for the 2023-2024 school year. Learn more here
Take Our Poll: How Long Do You Think It Will Take You To Pay Off Your Credit Card Debt?
September 15
Q3 2023 estimated tax payments are due Sept. 15.
October 1
On Oct. 1 FAFSA for the 2024-25 school year opens.
CSS profile also opens on this day. Learn more here
October 15
Medicare open enrollment begins for Jan 1, 2024 coverage, and runs through Dec. 7. Learn more here
October 16
Oct. 16 is the deadline for taxpayers who filed for an extension on tax day.
November 1
Open enrollment for 2024 Health Insurance Marketplace kicks off to enroll for 2024 coverage, and remains open through mid-January. Learn more here
December 7
On Dec. 7, Medicare open enrollment closes. This is the last day to enroll for Jan 1, 2024 coverage.
See: 5 Money Moves for Millennials in 2023
Explore: Record Number of Millionaires Betting Against Stock Market in 2023 — Here's Why
December 31
The end of the year is here already, which means:
2023 tax-deductible charitable donations are due
2023 401(k) contributions are due
FSA dollars need to be spent
It's time for a new calendar
More From GOBankingRates