5 Millennial Misconceptions About Estate Planning Debunked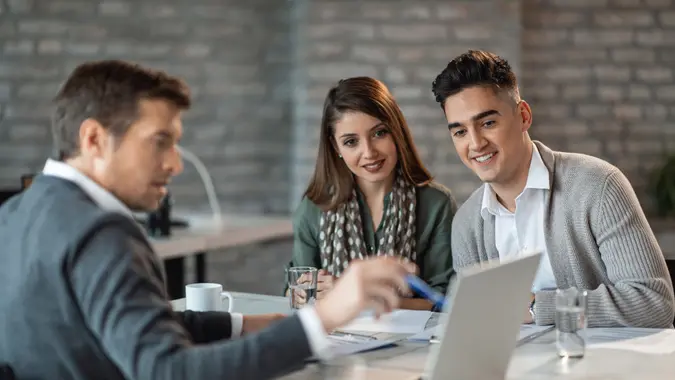 Drazen Zigic / Getty Images
Estate planning is a critical part of building generational wealth and creating a legacy. Yet, it is an area that can generate a lot of confusion and in turn, make you lose money. Misconceptions around estate planning are common, especially for those in younger generations, such as Millennials, who might not necessarily consider it as a priority.
Estate planning is about so much more than where your assets go when you pass away, said Scott Glatstian, estate planning attorney at Rosenblum Law. 
"A good estate plan is going to make sure you've named a guardian for your kids. It's going to make sure that your healthcare preferences are followed if you're ever too ill to speak with a doctor yourself. It's going to name people you trust to handle your affairs, both during life and after," he said. "So if you think you're too young or not financially ready to create an estate plan, I'd say think again. 
Here are five Millennial misconceptions about estate planning, according to experts.
1. I'm too young to need an estate plan.
According to Ciara Lister, Esq. and Noelle Kimble McEntee, co-founders of estate planning firm Legado, there is starting to be a shift in the industry. 
"Previously older generations didn't start their estate planning until it was practically end-of-life planning. Now the number one reason that Millennials are creating estate plans are due to the birth of a child or purchase of a home," they said.
They added that estate plans are also extra important for parents of young children. 
"Choosing a guardian is a huge undertaking but super important because you don't want a judge who doesn't know you choosing one for you," they added.
2. I don't need an estate plan. My family will sort it out.
According to Abbe Large, CLTC, senior vice president at Lenox Advisors, another top misconception is "I don't need a will.  My wife/husband gets everything. " 
"Actually, it depends," said Large. " First let's address the "no will" issue. It's exactly that, an issue. Wills, at minimum, need to include a power of attorney and a health care proxy. Without one, you have your domiciled states will, probate, no health care directives or ability to make financial decisions — then who will on your behalf?"
3. Trusts avoid estate tax.
It depends on what kind of trust it is and whether it's irrevocable or revocable, said Large.
"But Millennials should be careful doing anything irrevocable unless they're 100% sure of the decision," she said. 
As Legado's co-founders also noted, most of the time you only need an irrevocable trust also known as a living trust.
"You have to have a ton of assets to require an irrevocable trust," they added. 
4. It's expensive and inconvenient.
Legado's Lister and Kimble McEntee explained that it can be, but it's an investment in mental health and financial health for your partner and loved ones. 
You can get free wills online or basic trusts through online companies or you can also work with a traditional law firm that can help you with most things, they said.
"You could also work with a company like Legado, which has a similar model to a law firm with less doom and gloom and more digital options," they added. "They also don't pressure you into only creating a will so they can charge your family more later on during probate and make even more money from you."
5. An estate plan is only for people with a big fancy house.
Unfortunately when people think of an estate plan they frequently think they don't need one, while in reality you just need some sort of asset that you care about and people you care about to pass it to. 
"No McMansion needed," Legado's co-founders said. 
In addition, they noted that most people don't know that estate planning isn't just about wealth distribution. Beyond naming guardians for your children, it also ensures your wishes for healthcare are followed, and beneficiaries for retirement accounts and life insurance policies are designated.
"One of the biggest mistakes people make is not listing someone as a beneficiary to their life insurance or retirement account," they said. "Even if you don't have substantial assets, having a plan in place can be vital, even if you're just incapacitated."
More From GOBankingRates