Millennials: 4 Non-Obvious Financial Goals Worth Setting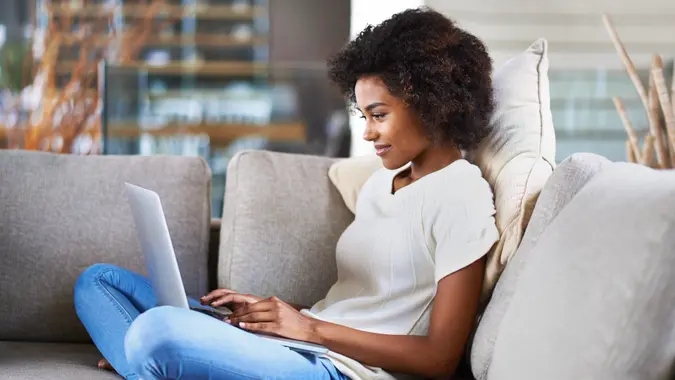 PeopleImages / Getty Images
Most millennials have a solid understanding of practical financial goals to set for themselves. But what about setting less-obvious goals? What types of money moves should these include and what kind of benefits can millennials receive from making them?
GOBankingRates spoke with several financial professionals to learn more about lesser-known financial goals every millennial should set and be able to reach. Here are four non-obvious financial goals worth setting.
Factoring Healthcare Costs Into Your Budget
Even if you currently have healthcare provided through your employer, millennials need to start focusing on factoring the cost of healthcare into their budget. 
Shonnita Leslie, personal finance content creator at Noir In Color, said healthcare costs have been rising in recent years and so has the cost of insurance. Leslie said budgeting for health-related expenses is essential for those with employer-provided coverage or those who purchase a private plan. 
Another healthcare goal worth exploring for millennials? Researching Medicare and how it will impact one's future medical expenses. 
Kyle Enright, president of Achieve Lending, said most people assume Medicare takes care of everything. The reality, Enright said, is Medicare isn't free, often requires purchasing a supplemental plan and many may face a change in employer and insurance well before their Medicare plan kicks in. 
While it may be an early goal for millennials to set, it's a good topic to start thinking about. "Having a buffer for unexpected medical expenses is a smart move," said Enright.
Exploring Long-Term Healthcare Options
Like Medicare, exploring term and disability coverage may not sound like a glamorous financial goal. However, Alissa Krasner Maizes, registered investment advisor and founder of Amplify My Wealth, said term life and long-term disability coverage are a must-set goal for millennials.
Some millennials may already have term and disability coverage provided through their employer. However, this type of coverage can often be insufficient. Krasner Maizes said it's a good idea for millennials to take the time to assess whether their coverage is adequate in the event they pass away or become disabled.
"Ask yourself if the coverage would be enough to pay for the mortgage on your home, pay off other debt, supplement the lost income, and, in the case of disability, provide enough money to get the extra help you may need to be cared for adequately," said Krasner Maizes. "Besides the apparent profound impact, can you and your loved ones otherwise continue life as you know it?"
Becoming More Financially Literate
Becoming financially literate is a non-traditional goal Jordan Rodriguez, CFP and financial advisor at Wernick Spear Wealth Managers, impresses upon any millennial. 
More often than not, Rodriguez said too many people follow traditional financial advice that isn't right for them or doesn't capitalize on their specific financial situation. Achieving financial literacy can be done with the help of expert resources like articles, videos and podcasts. Most of this information is free to access and Rodriguez said it can provide anyone with a high-level education in personal finance.
"I encourage everyone to build out their information ecosystem to include financial literacy topics," said Rodriguez who adds a good jumping off point for most is a simple Google search for free financial literacy courses.
Goals Specifically Important To You
Every millennial has a financial goal that matters to them. This goal varies depending on what you prioritize. You might want to buy a house, pay off debt, financially assist family members entering old age, set up a savings account for your children or move overseas. Not only can you set this goal, you can reach it.
"The real reason you save is to be able to do and have the things you want in life," said Enright. "Whether the goals are large or small, short- or long-term, they're going to be different for each person. The key is to set life goals, then figure out the finances to make them happen — versus just setting financial goals."
More From GOBankingRates