How To Appropriately Use Social Media for Fundraising: Your Etiquette Questions Answered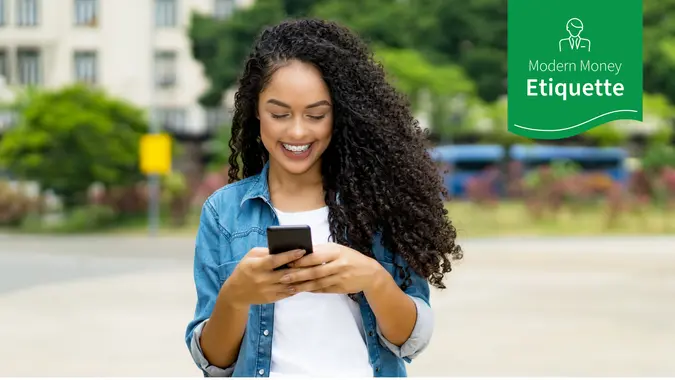 DMEPhotography / iStock.com
Social media is a quick and easy way to connect with friends, family and even strangers, so you're thinking of launching a fundraising campaign on your favorite platform. However, you don't want to make people feel pressured to donate or risk ruffling any feathers due to the cause itself.
Thankfully, the rules of proper etiquette probably aren't as strict as you might think.
Check Out: 22 Side Gigs That Can Make You Richer Than a Full-Time Job
More: 7 Surprisingly Easy Ways To Reach Your Retirement Goals
"There is no right or wrong type of fundraiser to share on social media," said Cindy Wagman, president and CEO of The Good Partnership, a values-driven, social-justice informed consultancy working to unlock the potential of small nonprofits through fundraising. "If you are passionate and want to mobilize support for a cause, then do it."
Wagman, who is also a Certified Fundraising Executive, advised thinking about what your social media network is passionate about. She said to consider whether it is something they could get behind, why they would care and if they would be contributing to support the cause or you personally.
"So many people are reluctant to fundraise because they think they are asking their network for a favor — and that's true sometimes," she said. "But the best fundraising is when you are inviting people to contribute towards something that they care about."
Live Richer Podcast: First-Time Homebuying During Inflation: Is It Worth It?
She said this is also beneficial to the organization because it can generate new repeat donors who truly care about the cause, instead of a few one-time transactions.
As for the best way to reach out to your network, she recommended taking a hybrid approach to your ask.
"Doing a blanket ask allows those in your network to raise their own hand as someone who is interested in that cause," she said. "However, don't expect your posts to go viral — you're going to have a more effective ask if you target people you know who care about the cause you're raising money for."
If you're concerned about crossing a line with your fundraising efforts, Wagman said you probably have nothing to worry about it.
"Asking for money or fundraising, is very uncomfortable for a lot of people, so we often pull the plug earlier than is optimal," she said. "That means that we stop asking or don't push it too much, because we don't want to insult people or make them feel pressured."
She noted that people don't usually take action or remember information until they see it eight to 12 times. Considering only a small portion of your network actually sees any given post, she said it's hard to overdo it with blanket posting — especially if your message is heartfelt.
"However, the personal outreach can get a little much if you're sending to people who really don't care about the cause," she said. "Assuming that your social media network knows you in some way, I don't think there is any cause or ask that is inappropriate."
Someone Owe You Money? How To Get It Back Without Ruining the Relationship
She said to be your authentic self, and if your fundraising efforts cause you to lose some followers or friends, maybe they weren't the right fit anyway.
Jodi RR Smith, president of Mannersmith Etiquette Consulting, based in Marblehead, Massachusetts, agreed that social media is a fabulous fundraising tool, but said to be strategic with your efforts.
"If you perpetually fundraise for all sorts of different causes, your followers will begin to scroll right on by your posts," she said.
Not only that, she said they might even hide, snooze or unfollow you. To avoid this, she recommended taking a pause to think about the different types of fundraisers you support over the course of a year and putting those with annual events on your calendar.
She said it's also fine to add one or two emergency situations to your list of yearly causes to support.
"Consider different asks for different causes.," she said. "Be sure to tailor your post to the cause."
Need To Borrow Money From a Friend or Family? How To Approach the Subject
And the Other Side: How To Say 'No' to Friends or Family Who Want To Borrow Money
For example, she said if you're raising money for a local food bank, you might ask followers to donate the amount they spent on their last restaurant bill. For a medical fundraiser, she advised sharing your personal connection to the cause and when raising money for your kids' activities, she recommended including pictures and asking for interest, so your child can make an individualized pitch.
"If you are kind-hearted enough to participate in numerous fundraising efforts, you should consider launching a dedicated social media stream so that those who are like-minded can follow you there instead of on your personal account," she said.
Essentially, using social media for fundraising is a great idea. Just focus on the causes most important to you and keep your audience in mind when posting.
More From GOBankingRates