Financial Advisor Winnie Sun Shares the Simple Way To Grow Your Wealth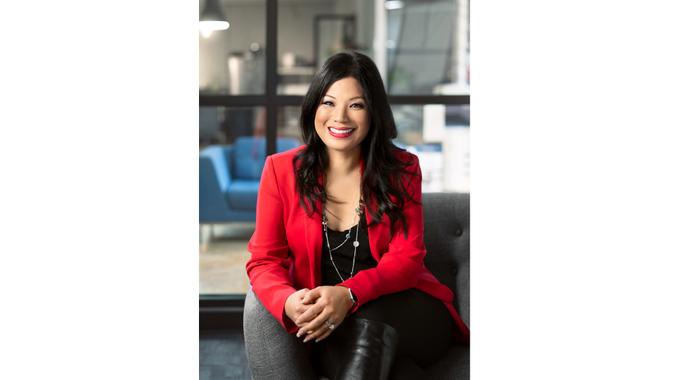 ©Opie Opfer
Winnie Sun is a financial advisor, entrepreneur, speaker and educator. After a decade working at the prestigious investment firm Smith Barney, she left to form her own boutique practice, Sun Group Wealth Partners. Sun has more than two decades of experience in managing money for high net worth individuals and advising companies and small businesses.
GOBankingRates had the opportunity to chat with Sun about the financial lessons she wants to teach her three sons, the importance of having a positive relationship with money and why the key to wealth is automation.
What advice would you give your younger self about budgeting?
The advice I'd give myself when it comes to budgeting is to take time to celebrate your wins but to also be diligent about saving and, most of all, to learn about investing. Read books, scan articles and try investing a small sum of your savings. That's how you gain a financial education — by actually taking action. I started odd jobs and mini-businesses as young as 9 years old, and it would have been so powerful to start investing then. Now, happily, it's come full circle and I'm teaching my kids these savings and soon-to-be investing habits.
What is the best thing you did to improve your own financial wellness?
The best thing I did to improve my financial wellness was to prioritize myself. Growing up, I worked so hard to please my parents, then focused on what financial decisions and responsibilities I thought were expected of me in various stages of my life. However, once I started focusing on the work that I really loved, emphasizing my strengths, being around the people who empowered me and proactively changing my environment, the financial opportunities started to open up.
'Rich Dad Poor Dad' Author Robert Kiyosaki: You Should Never Say 'I Can't Afford That'
Money is a really important thing — it helps us get us from point A to point B, but without a positive relationship with money, you'll always feel lacking. Financial and mental wellness are tied at the hip.
What are some easy/simple strategies or tools everyone should use to make sure they are allocating their money smartly?
Getting the job that pays you what you're worth harnesses your full potential. Once you have the income/salary, start to automate your savings so that you are saving and investing without you having to take action each paycheck. Some of the best ways to grow wealth are also the simplest to automate. Let the software work hard for you!
Read: Finance Pro Rachel Cruze Shares the Biggest Money Mistake You're Probably Making
When it comes to your bills/credit cards, set up auto-pay in full each month — no exceptions. When the savings and bill-pay happen automatically, you can turn your energy towards growing your abilities and talents, which can help build your future opportunities and eventually lead to more wealth.
What is the biggest mistake people make when it comes to budgeting?
The biggest mistakes people make when it comes to budgeting are 1. Thinking it's all or none — if I don't pay it all off right away, I'm a failure. 2. They don't enlist help — a financial advisor or coach is so powerful when you're just starting your financial independence journey. You may need encouragement/accountability and that's what we're here for. 3. You don't keep sacrifices in perspective. Often cutting costs is temporary, but you feel so deprived that you lose enthusiasm and revert to old habits. It doesn't have to be that way. It's building those budgeting muscles so that eventually you no longer need to keep a budget — you'll just know when and where to spend carefully.
More From GOBankingRates
Jaime Catmull contributed to the reporting for this article.
Last updated: April 20, 2021