Money-Saving Expert Says These Are the 4 Tips Every Mom Needs To Know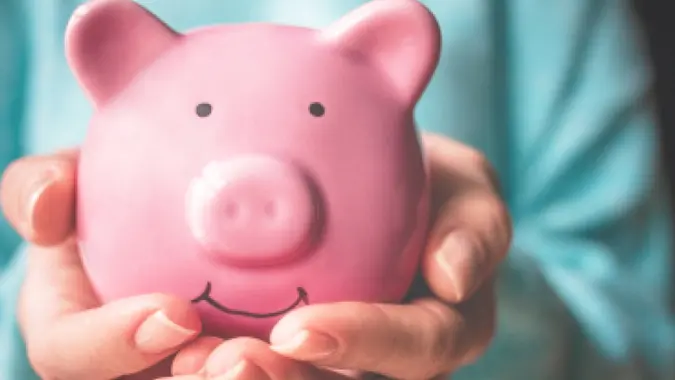 erdikocak / iStock.com
In this "Financially Savvy Female" column, we're chatting with Andrea Woroch, a money-saving expert who specializes in simple budgeting tips for busy moms.
Here, she's sharing the four tips every mom needs to know to keep spending in check and save money for the future.
1. Don't Give Into Social FOMO
"Don't fall into the trap of comparing your life with other families and moms on social media," Woroch said.
"From over-the-top birthday parties to extravagant family vacations to all those family photos in which the kids are outfitted from head to toe in the most adorable outfits, it's easy to feel like you're not doing enough for your own kids and start spending more to keep up with what you see on Instagram or Facebook. Just remember though, you're only seeing the 'highlights' of this mother's life and you don't know what's going on behind closed doors. There's a chance these flashy spenders are struggling more financially than you know. Go ahead and spend on what you think is enriching your kid's life, but don't do it just because the other moms are."
One way to resist the temptation of overspending out of FOMO is to be more conscious about who you're following on social media.
"If you notice someone makes you feel less than your best on social media, it's time to unfollow them," Woroch said. "Instead, fill your feed with accounts that lift and inspire you."
2. Streamline Your Savings Efforts
"Busy moms have enough on their plate, and trying to find coupons or comparison shop can be a time suck. But that doesn't mean you have to forgo saving money," Woroch said. "The good news is there are several digital tools that take the legwork out of saving money that every mom should use."
Woroch recommends downloading money-saving browser extensions, like CouponCabin's Sidekick tool.
"It automatically adds coupons and cash back to your online cart, ensuring you never miss out on a deal," Woroch said. "Meanwhile, Paribus tracks prices of items you purchase online that are linked to your email, and will request money back on your behalf in the event they detect a price drop on that purchase as long as it falls in the retailer's price adjustment timeframe. Popcart is also a helpful browser tool, as it provides instant price comparison online so you don't have to open multiple tabs and run several online searches."
You can also use apps to streamline your investments.
"As far as investing goes, the micro-investing app Acorns is great because it has a feature in which they round up purchases made with your debit or credit card to the whole dollar and put the difference to your investments," Woroch said. "I love that this is on autopilot because remembering to invest is often the biggest barrier to actually doing it for moms who are already juggling multiple things at once."
3. Prioritize Retirement Over College
"As moms, we want to give our kids the best life, which usually focuses on extracurricular activities, family trips and all the toys and clothing they want," Woroch said. "It may also mean wanting to pay for their higher education so they can get further earlier in life. However, overspending when they're young may interfere with your financial security later. If you aren't putting away money towards retirement and instead overspending on toys or activities or only saving for college, you may not have enough to cover basic living needs when it comes time to retire."
Woroch notes that while your kids can take out loans for college, you cannot take out loans for retirement.
"Focusing on building a healthy nest egg is crucial," she said. "Not to mention, taking care of yourself means your kids won't have to worry about you financially later, and that's truly the best gift you can give them!"
Plus, you may be able to help your child pay back college loans in later years.
"In the event your children need to take out loans for college because you had to put more towards retirement, you can still help them out later by covering some or all of their repayments in the event you were able to catch up on your investment goals," Woroch said.
4. Keep Birthday Party Budgets Under Control
Birthday parties are an area where parents tend to splurge.
"It's easy to get wrapped up in the excitement of celebrating your child's birthday and overspend in an effort to make the day extra special," Woroch said. "Just keep in mind you don't need to spend a lot of money to make your son or daughter's birthday party fun and memorable."
Begin by setting a budget and tracking your spending.
"Pinpoint the area that means the most to your child where you will spend more, such as toward entertainment like a magician or Disney princess. Then, look for ways to cut back on other party elements," Woroch said. "Instead of catering food, pick up a few pizzas from Costco or Sprouts and bake your own cake. You can also pick up plenty of decorations from the dollar store on the cheap! Ultimately, you can have fun without spending a lot of money."
To keep her own birthday party spending down, Woroch only throws a party every other year.
"This way, I don't feel as bad when I spend a little extra knowing I will be saving the following year," she said. "This allows me to do a little more without feeling pinched or stressed."
GOBankingRates wants to empower women to take control of their finances. According to the latest stats, women hold $72 billion in private wealth — but fewer women than men consider themselves to be in "good" or "excellent" financial shape. Women are less likely to be investing and are more likely to have debt, and women are still being paid less than men overall. Our "Financially Savvy Female" column will explore the reasons behind these inequities and provide solutions to change them. We believe financial equality begins with financial literacy, so we're providing tools and tips for women, by women to take control of their money and help them live a richer life.
More From GOBankingRates