Never Use Autopay for These Bills, According To Financial Experts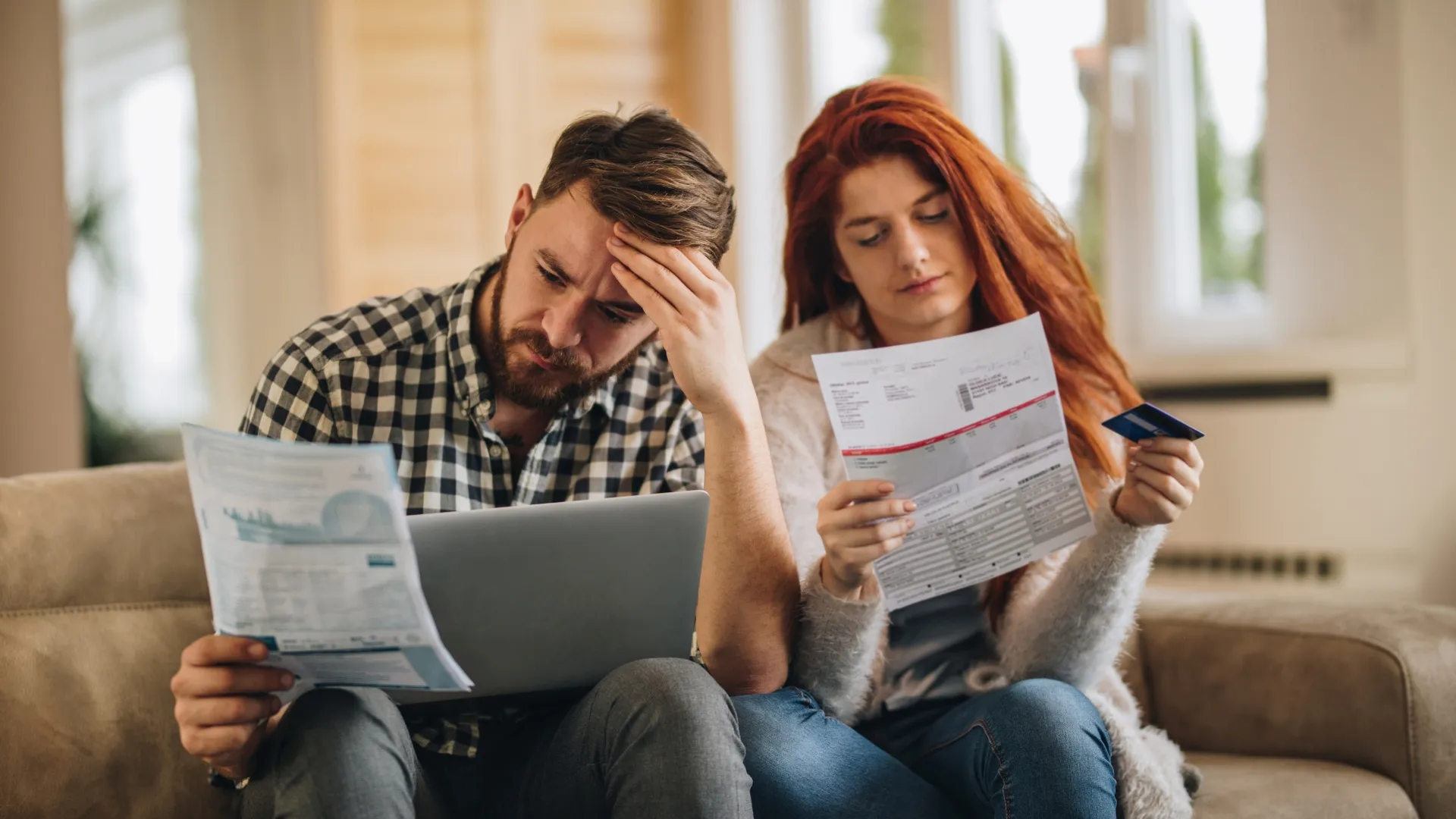 Paying bills is a chore you can avoid by automating as many as you can — and many people do exactly that every month. But scheduling automatic payments on the wrong accounts can invite unintended consequences.
"Automatic bill pay is, for many, a lifesaving convenience," said Carter Seuthe, CEO of Credit Summit. "If you have the money in your account reliably, you just set it and forget it. But convenience can also make it a curse for many reasons. Even for those who can afford it, if you're being billed for something you no longer need, you may not notice if it's automatic. Alternately, if your income fluctuates, you may not reliably have the money to pay it, which will overdraw your account and mean more fees on top of the negative balance you already have to contend with."
While autopay is easy, it can lull you into losing touch with your finances and lead to complacency and overspending. Here are the bills to pay the old-fashioned way, even if it's inconvenient.
Credit Cards (Despite What You've Heard)
Since you can avoid finance charges and toxic revolving debt by paying your credit cards in full every month, many experts suggest automating the payment of your monthly statement balance.
Housing Market 2023: Prices Are Now So High That Banks Are Losing Money on Mortgages
Zelle Scams on Facebook Marketplace: How To Recognize and Avoid Them
But there's a solid argument to the contrary.
"Despite popular opinion, you should never put your credit card bill on autopay," said Jeremy Grant, CEO of the parent-themed personal finance site Knocked-up Money. "Manually paying your credit card bill is a great reminder to review what you spent that month and assess if there's anything you can cut back on. Prior to paying your credit card bill, make sure that each expense is legit and notify your issuer if you notice anything fraudulent."
Variable Expenses
Utility bills and other expenses that change from month to month and season to season can lead to unpleasant surprises if you set and forget them.
"Bills that fluctuate aren't good fits for autopay, such as your electric or water bill," said Bethany Hickey, banking and lending expert at Finder. "If you have an especially high-use month, autopay can put you at risk for overdrafts if you're not prepared — and most overdraft charges are around $20 to $35 a pop."
You're also less likely to catch radical spikes in usage that can indicate issues like leaks and spent insulation. 
Also Read: Why Stealth Wealth Is the Best Way To Handle Your Money
Medical Bills
If you've ever had ongoing medical bills, chances are good that you disputed charges at some point — and that's precisely why they're a poor choice for automatic payments.
"Medical billing errors are common, and autopay could result in overpaying for services," said Dennis Shirshikov, a finance professor at the City University of New York and head of growth at Awning.com. "It's best to review your bills and ensure they're accurate before paying."
Gym Memberships and Subscription Services
You might think that regularly recurring fixed payments like subscriptions and gym memberships are perfect candidates for autopay. In fact, many people automate those kinds of charges just to keep otherwise dormant credit cards active.
But the problem is that these kinds of fixed payments often turn out to be variable expenses.
"These services can be prone to hidden fees or changes in pricing," Shirshikov said. "Keeping an eye on your monthly charges ensures you're not paying more than you should."
Annual Payments
You can usually save money on subscriptions by committing to a full year instead of paying month by month — but you might not feel the same in 365 days and chances are you'll forget to cancel that far into the future.
"Avoid using autopay for any bill that is paid annually," said finance expert Andrew Pierce, founder of asset protection specialists Real Estate Holding Company. "It is too easy to forget about annual bills and you may not have budgeted for them. If the payment is taken when you didn't expect it, it could leave you short of available cash."
Incentives Are Usually an Exception
Consider deviating from the preceding rules or any others regarding bills you shouldn't schedule for autopay if doing so unlocks a special offer or lets you avoid a payment processing charge.
According to Hickey, many insurance companies cut the cost of premiums with automatic payments, and mobile phone and data carriers, internet providers and even some lenders are known for offering autopay discounts, as well.
More From GOBankingRates