5 Ways To Make Extra Money on New Year's Eve Instead of Spending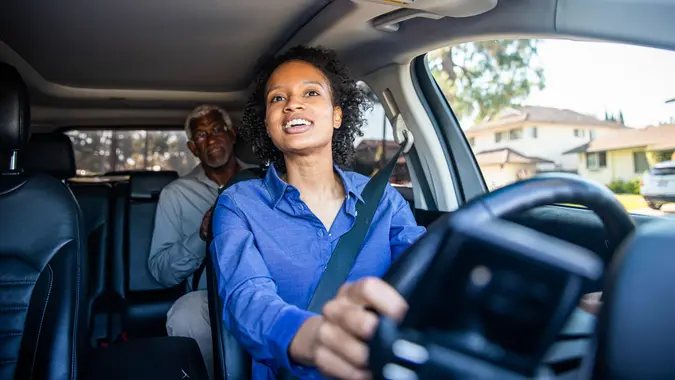 adamkaz / Getty Images
Those not planning to go out on New Year's Eve can turn the holiday into one where they make extra cash. There are quite a few side gigs you can work on New Year's Eve and New Year's Day to earn a nice profit, instead of going out and spending your savings on bottle service ringing in 2023.
Take a Look Back: 2022 in Review
See Our List: 100 Most Influential Money Experts
Want to make extra money on New Year's? Consider working of these side gigs for some supplemental income.
Cash In as a Designated Driver
If you're already a driver for rideshare apps like Uber and Lyft, your evening is likely to be booked and busy. But what can you do if you're not a rideshare driver and there isn't enough time to sign up and be approved as one?
Offer your services as a designated driver to good family and friends. Set a flat rate for pick-up and drop-off and establish a payment method — cash or Venmo probably work best.
As a designated driver, your family and friends can be sure you will safely get them from point A to point B throughout the evening. It's reassuring to have someone you know and trust provide you with a safe ride.
And, in the event your friends or family find themselves stuck in an area where there are few cars available or surge pricing is in effect, it can also be more cost-effective for them to have someone they know on call.
Take Our Poll: How Do You Typically Split the Restaurant Bill?
Babysit
Those who are good with children, or have child care credentials, can help parents planning to go out for the night with babysitting services — and make decent money doing it.
Much like acting as a driver, babysitters can work out their flat rate and payment methods with the parents. According to UrbanSitter, the national average hourly rate for a babysitter in 2022 is $20.57 for one child and $23.25 for two.
Pet Sitting
Those heading out for New Year's Eve who plan to be gone well into New Year's Day might be in need of a pet sitter for their furry friends. So, offer your services to watch over pet dogs or cats for family, friends and/or roommates.
What if these pets are already taken care of? Post on neighborhood platforms like NextDoor to let your close neighbors know you're available to watch pets on New Year's and happy to feed and walk pets as needed, too.
Cook, Serve or Deliver Food
Much like the aforementioned rideshare driver, those who drive for food delivery apps like DoorDash are most likely to have a busy night ahead of them. This is also true of anyone who works freelance in catering, bartending or as a server and has a client in need of assistance.
There are always last-minute events where someone may need assistance in cooking a spread for guests, or a party where too many guests were invited and there's not enough food to go around. If you have a solid cooking skill set or experience as a server, consider offering your services to those who need an extra pair of hands in the kitchen. 
You can work out your rates and payment with those who need your services. Then, get to work doing what they need and making sure the event goes smoothly and everyone is taken care of.
Perform
While the ball dropping in Times Square is typically the biggest attraction on New Year's Eve, there's plenty of other entertainment before that — all around the country. Many establishments will have musicians or bands perform as part of the entertainment lineup before midnight.
If you're an entertainer, check in with your favorite local lounges, restaurants or microbreweries. Ask about their New Year's Eve plans. Do they have any talent scheduled to perform? If not, offer your services and share your rates with them.
Even if they do have someone tapped to perform, leave your contact information with the owner. You never know if someone may be a no-show at the last minute — and you can step in and entertain the crowd for some well-deserved cash.
More From GOBankingRates