7 Old Money Practices That Are Going Extinct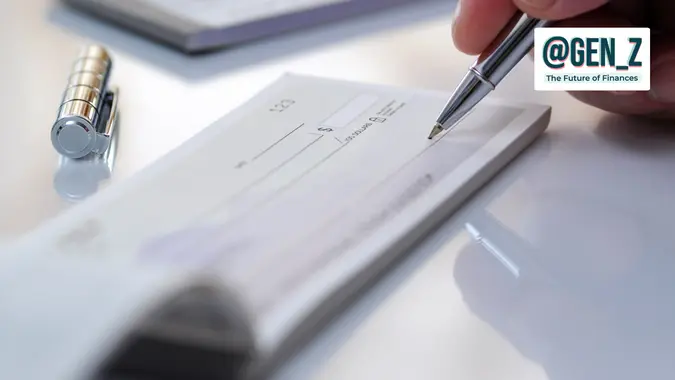 payphoto / iStock.com
The internet and technology, in general, have revolutionized our relationship with money. We don't always think about it, but the way we interact with money has changed dramatically over the past few decades. In a way, money has become a more abstract concept as we move to digital methods of payment.
Read: All You Need To Know About Collecting Social Security While Still Working
Find Out More: The Biggest Problems Facing Social Security
But the move to digital forms of payment and money management has plenty of benefits. Chief among them are added safety and security, plus more automation, which saves us time. Increased automation has also made things more convenient and removed some of the hefty fees that used to come with banking and investing.
While there are always the few who continue to exercise old money practices, they are undoubtedly a shrinking minority. This gallery will take a look at some of those old money practices as well as the reasons they are falling out of favor.
Be Aware: Outdated Debt Advice You Shouldn't Follow Anymore
Writing Checks
Does anyone write checks anymore? Yes, but it's less common than it used to be. Back in 2014, a GOBankingRates poll found that 40% of people never write checks, and 61% of 18- to 24-year-olds said they never do. And that was back in 2014 — technology has evolved since then so it only makes sense that check writing is dying out. It has only been in the past few years that we have seen the rise of payment methods like Apple Pay and Google Pay, which allow you to pay with just a wave. By comparison, writing a paper check takes much longer.
More Changes: Old-School Money Advice You Shouldn't Follow Anymore
Carrying Cash
Carrying cash can be impractical, but it can also be risky. If your wallet or purse is lost or stolen and it had cash in it, that money is as good as gone. But that's not the case if all you carry is a debit card and a credit card or two. If someone gets a hold of your cards, they still have to be able to access your account with a password or PIN. Crucially, though, you can contact your bank and cancel or freeze your card, stopping the perpetrator in their tracks.
Paying Friends/Family With Cash
"I'll Venmo you" isn't a phrase you would have heard 20 years ago. But since we aren't carrying cash as often these days, we aren't using it to pay our friends for our share of dinner, either. Today, we have payment apps, which means we no longer have to worry about the sometimes cumbersome order of dealing with cash. Plus, these apps can be linked directly to your bank account so you don't have to worry about having enough cash on hand.
Going Into the Bank To Deposit Checks
In the old days, people would go to the bank for everything from depositing checks to meeting with a financial advisor. But that began to change starting with pneumatic tube systems. These days, we can do almost everything over the phone or online, lessening the need to physically walk into a bank. In fact, there are many online banks today that don't have any brick-and-mortar locations. Not having this physical footprint allows them to offer lower fees, too, making them a good solution for fee-conscious consumers.
Find Out: 25 Things You Should Never Do With Your Money
Budgeting 'Manually'
Some people prefer reading real, paper-and-ink books as opposed to using an e-reader. If you prefer real books, perhaps the idea of budgeting using a pencil and paper appeals to you. That was the only option before computers and smartphones, but these days, we have budgeting software and apps. Among other benefits, budgeting digitally allows you to automatically pull in transactions using a linked debit or credit card, so you rarely (if ever) have to enter anything manually.
Important: $1M Is No Longer the Standard Nest Egg – Here's How Much Most Americans Think You Actually Need To Retire
Stashing Cash Under a Mattress
This has become something of a trope online, but we can think of it more generally as hoarding cash. Even if you have cash building up in your bank account, that money loses purchasing power every year due to inflation.
But more people are investing these days. While the pandemic has seemingly been the biggest motivator, many brokerages have reduced minimum investments and introduced fractional shares. As a result, anyone can easily start investing instead of hoarding cash.
Check Out: The Average Social Security Check the Year You Were Born
Clipping Coupons
The internet has also caused print media to fall out of favor which may help explain why clipping coupons isn't so common anymore. But these days, we also have apps and browser extensions that can help you save money automatically. Again, people tend to prefer saving time. If it can be done automatically, we will usually prefer the quickest solution.
More From GOBankingRates