What the Past Year Taught Us About Spending Money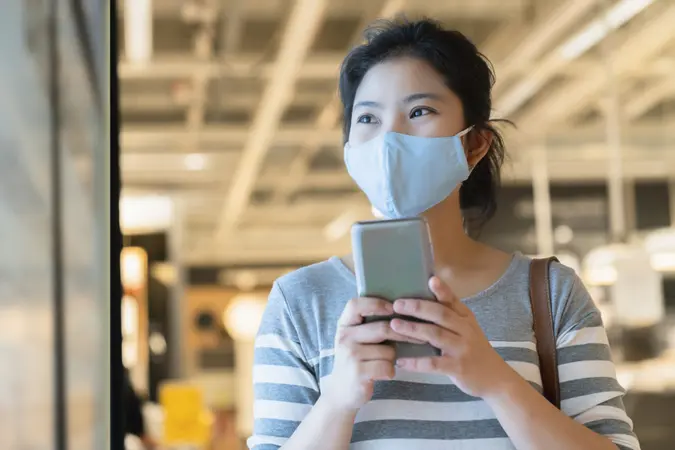 whyframestudio / Getty Images/iStockphoto
Spending habits are always changing in the US and elsewhere, but the past year has forced us to take a closer look at how we spend money. Many of those habits were already there, bubbling below the surface, but the pandemic has caused them to bubble over.
Read: Calculating Your Stimulus Check: How Much (if Any) Will You Get?
While millions have suffered due to COVID-19, either directly or indirectly, there are still many financial lessons to be learned from this historic event. To gain insight into the specific lessons learned, we took input from several financial experts.
We're Spending Less on Nonessentials
When it comes to spending money, people are highly sensitive to economic uncertainty. That has led to a reduction in spending on nonessential items. According to Mike Kinane, head of US Bankcards at TD Bank, "COVID-19 has forced Americans to reprioritize or adjust their spending habits, with 58% reducing spend on nonessential items, 43% canceling travel plans and 36% delaying larger purchases."
See: Jobs That Didn't Exist Before COVID
We're Beefing Up Savings
Maintaining an emergency fund is always important, but the past year has made us acutely aware of the need to have a safety net. The result is that more people are padding their savings.
Personal Capital conducted a survey that confirmed this. "Those we surveyed are taking steps to shore up their finances, with many wanting 2021 to be a year focused on regaining financial stability," says Craig Birk, chief investment officer at Personal Capital. "70% of respondents want to put more into savings, 33% are more likely to work with financial professionals vs. 24% at the initial onset of the pandemic."
Find Out: 25 Companies Making the Most Money From Coronavirus
In addition, it's important to prioritize savings during the worst of times. "Focus on savings instead of return rate," says Ivan Watanabe, managing partner, Opus Private Client LLC at Guardian Life Insurance. "During times of crisis, your savings rate is more important than your rate of return. People who have saved money and continue to save money are in a better position to weather the storm."
We're Reducing Debt
Maintaining an emergency fund is always a good idea, but carrying a credit card balance usually isn't. COVID-19 has caused people to address their credit card debt much more aggressively. We also learned we can pay debts down–we just may not want to, said Howard Dvorkin, chairman of Debt.com. "According to the New York Fed, consumers reduced their credit card debt for three consecutive quarters in 2020. Altogether, they shed $108 billion worth of credit card debt — the largest yearly decline in the Fed's data since 1999."
More: 22 Everyday Things Wiped Out by COVID-19
We're Planning For the Future
Above all, the past year has made people aware of the need to plan for the future. Sometimes, that involves beefing up savings; other times, it simply means changing their approach to spending.
"After a year of uncertainty, and a certainty for that to carryover, a large faction of people have become more aware of their finances than perhaps ever before," said James Amburgey, director of business unit development at Bio Bidet. "In the last year, we've seen people making a concerted effort to focus more on the health and wellness of their families, and their investments in products that help them maintain that focus is a growing trend."
More from GOBankingRates