What Does a Red or Blue Senate Mean for Your Wallet?
Senate control could have an effect on taxes and relief bills.
Moussa81 / Getty Images/iStockphoto
The Senate election results are still trickling in, so it remains to be seen if the Republicans will hold onto the majority or if the Democrats will be able to flip enough seats to gain control. As it stands as of mid-day on Nov. 4, it's likely Republicans will be able to maintain a narrow Senate majority, NPR reported.
Decisions made in the Senate can affect everything from taxes to relief bills, so which party ends up with the majority may have a direct effect on your wallet. Here's how things could play out if either party is in control.
Last updated: Nov. 4, 2020
1/5
sureeporn / Getty Images/iStockphoto
Taxes Will Likely Rise Under a Democratic Senate
If opposing parties control the Senate and the White House, it's possible that no significant legislation will pass, but if former Vice President Joe Biden is elected and Democrats take control of the Senate, this could have implications for your taxes, said Dan Simon, retirement planning advisor at Daniel A. White & Associates in Middletown, Delaware.
"It is likely that we will see an increase in taxes across the board to fund massive government spending," he said.
2/5
FatCamera / Getty Images/iStockphoto
Taxes Would Remain Low Under a Republican-Controlled Senate
If Republicans maintain power of the White House and Senate, taxes likely won't rise, Simon said.
"A Republican-controlled Senate and White House would likely strive to move forward with their current agenda of keeping taxes low and focus on consumer-driven economic expansion by putting more money in the working person's paycheck," he said.
3/5
flysnowfly / Shutterstock.com
If the President and Senate Are From Different Parties, It's Likely No Major Changes Will Occur
The current standings seem to predict a Biden presidency and a Republican-led Senate. Wall Street analysts said that this split will likely translate to no major changes for taxes, climate policy or healthcare, The Washington Post reported.
A Stimulus Bill May Pass Before the End of the Year
Mitch McConnell, who was re-elected on Nov. 3, would maintain his position as Senate majority leader if Republicans stay in control. Since reclaiming his seat, McConnell said that passing a second stimulus bill by the end of the year would be a Senate priority, NBC News reported.
"We need another rescue package," he said on Nov. 4. "Hopefully, the partisan passions that prevented us from doing another rescue package will subside with the election."
5/5
MicroStockHub / Getty Images/iStockphoto
No Matter Who Is in Control, It Won't Have Much Effect on Stock Performance
Republican control of the Senate does not equate with better stock market performance, according to Robert R. Johnson, Ph.D., professor of finance at the Heider College of Business at Creighton University in Omaha, Nebraska.
"The idea that Republicans are the party of business is certainly not borne out by the empirical data," he said. "From 1929 through 2019, the annual returns of the S&P 500 during a Democratic presidency was 14.68%, almost double that of a Republican presidency at 7.59%."
Johnson said that Federal Reserve actions, rather than who has control of the White House or Senate, are the best indicator of how the markets will perform.
"The bottom line is that if you have a long-term time perspective, don't worry about the influence of politics on the markets," he said.
More From GOBankingRates
About the Author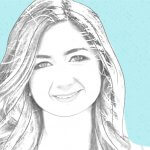 Gabrielle joined GOBankingRates in 2017 and brings with her a decade of experience in the journalism industry. Before joining the team, she was a staff writer-reporter for People Magazine and People.com. Her work has also appeared on E! Online, Us Weekly, Patch, Sweety High and Discover Los Angeles, and she has been featured on "Good Morning America" as a celebrity news expert.